The Changing Face of Education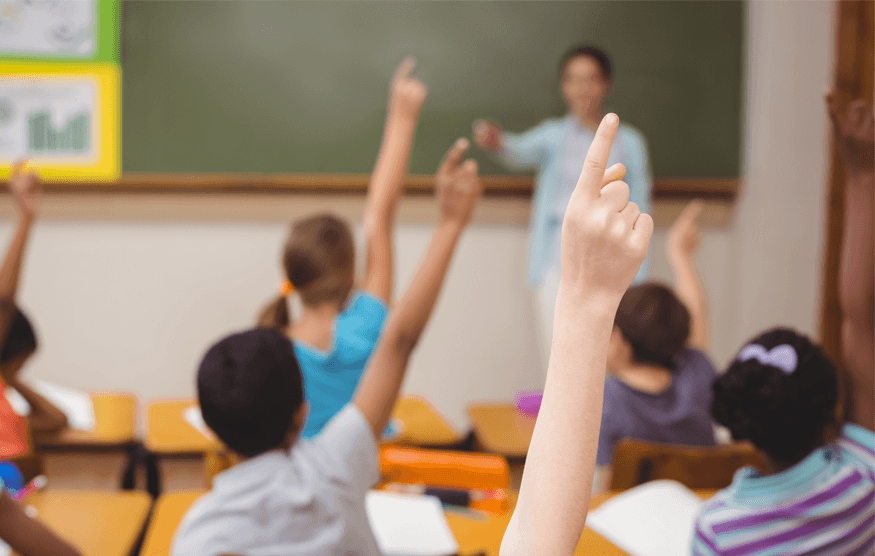 The way we educate children is changing. Not just the curriculum, but the delivery. And the look of a classroom.
That phrase is a little worn out, but as we visit with educational entrepreneurs like Linda King we see individuals who are starting programs from the ground up to provide high quality options. Often to families who otherwise wouldn't have them. And usually at a cost much lower than a traditional private school.
So what exactly do these schools look like?
A calling to come home
George and Linda King had been living in Jacksonville, Florida, for several years before they had a calling to return to Greenville and begin a ministry. They founded Christ Alone Christian Fellowship. A few years later, they expanded the ministry.
They started Kings Court Christian Academy in 2010. The move made sense. Linda worked in Christian education back in Jacksonville and they sensed a need for something similar in Greenville.
Like most new private schools, they had humble beginnings. The first year they welcomed 12 students. Class was held in the church sanctuary.
By the end of the year, they were up to 28 students. Needless to say, they ran out of space and had to move. Space continues to be a limiting factor.
"I have already outgrown this space," Linda said. "We plan on either building or getting modules to help us accommodate the students that want to attend."
This past year, Kings Court had 61 students and a waiting list. They even eliminated kindergarten, and only serve grades one through twelve currently, because of space limitations.
Kings Court has grown even though they have done little to publicize the school.
Linda attributes the growth to multiple factors. The first is individualized instruction. The school has a student-teacher ratio of about 10:1. This allows the school to provide personalized education to each student. Students don't proceed until they understand the content.
Kings Court is also much cheaper than most private schools. While it's still a challenge for many families, tuition is $2,250 per year. That is about half the average cost of tuition for private schools in Mississippi.
And, as an outreach of a Christian ministry, the school is faith-based.
"We teach Christ," Linda added. "Our mission statement is that we are to lead all students to accept Jesus as their personal savior and to train children up by using a Bible-based curriculum. All students have to learn Scripture along with their curriculum.
"This created a safe haven where we have respect for one another. This is part of our drive to be the productive citizen that we want our students to be. It all starts with Christ and faith and belief."
Parents love this option
Sheila Hunter loves the faith-based approach to education at Kings Court.
Her son Zamion just completed his 9th grade year at Kings Court. After four years at the school, Sheila has noticed a number of positive developments in her son.
"We have always attended church," Sheila said. "But he accepted Christ after he came here. I credit this to the school."
Sheila is in education and is well aware of the issues within the school district. She didn't want him in that environment and felt Kings Court was a better option.
And despite the tuition, it is worth it. Sheila just looks at it as another bill. And she's willing to do whatever it takes. After all, Zamion is her baby.
"He's going to be here to 12th grade," Sheila added. "If they close down before then, I will homeschool. My prayer is that they stay here. I love it. I wouldn't change it for anything in the world."
Blended homeschooling
Kings Court also offers a unique model for parents who want to homeschool. This past year they had three families using the school to homeschool.
Donnie Breauxsaus is one of those parents. His son, Donnie, Jr., will be entering 7th grade this fall.
He was previously in a public school and a traditional private school. When Donnie began researching options as his son was struggling to keep up, they found Kings Court and its homeschool program.
It's working.
"This has worked out well," Donnie said. "My son enjoys it. He seems more motivated by being at home."
As with anything, there are sacrifices along the way. Donnie works a double shift overnight: a couple days on, a couple days off. He gets home around 6:45 a.m. They begin homeschooling around 8.
But for Donnie and his family, it has been worth it.
Kings Court is part of a growing trend in private education to serve low-income communities where few other options are available.
Parents are glad to have an option. And they love what their children are receiving.