Mississippians Gather to Rally for School Choice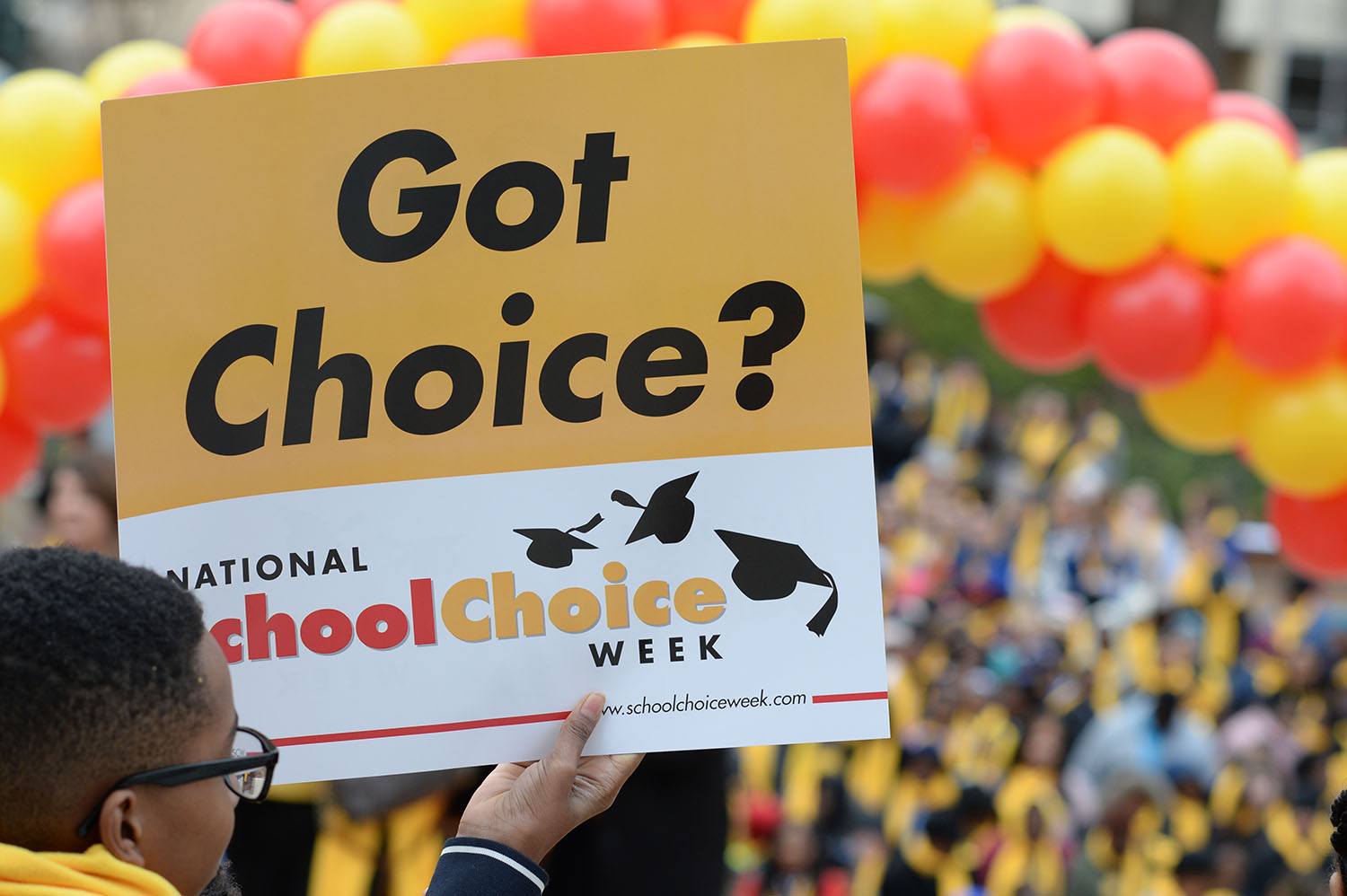 It was a sea of yellow scarves outside the Capitol on Tuesday, January 22, 2019, as more than 1,000 students, teachers, parents, and supporters gathered not only to celebrate school choice, but to ask the legislature to expand options in the State of Mississippi.
Students came from traditional public schools, charter schools, private schools, special purpose schools, and homeschools, as every educational option was celebrated.
The event, emceed by WLBT anchor Melissa Faith Payne, featured speakers including charter students, a private school leader, former public educator and #Waitlisted mom Leah Ferretti, Speaker Philip Gunn, and Lt. Governor Tate Reeves.
Reeves rallied the crowd noting that the government should not be the sole decision maker for education.
"Parents know best, not some bureaucrat sitting in Jackson," said Reeves in his address to the crowd.
Gunn noted three major bills that have benefitted school choice since 2012 but added that there is more to be done that could break down the limitations of school choice being tied to simply a student's zip code.
"I believe we ought to expand on school choice," Gunn said.
Empower Mississippi President Grant Callen echoed Gunn's sentiments.
"We have made progress in Mississippi's education system.  Our political leaders have begun to create education options where eligibility is not determined strictly by where you live.  Charter schools, dyslexia scholarships, and ESAs have opened doors of opportunity for children across Mississippi to attend schools that meet their unique educational needs.  For these kids, it's been life-changing.
"But for thousands of families who don't live near a charter school or the hundreds of families #Waitlisted by our ESA program, opportunity hasn't come fast enough, and their children are growing up and falling behind."
Callen called for legislators to stand up and answer the call from Mississippi parents to expand education options to more students.
"Until every student in Mississippi has access to high quality education options, our work is not finished," he said.
The crowd also heard from #Waitlisted mom Leah Ferretti.  Her three children are all dyslexia but only one of the two school-aged children have an ESA.
"My oldest child was initially in a public choice, but he was dying on the vine," she said.  "It I let others tell me that they knew what was best for my child, I know he would be an unfortunate statistic.
"I refuse to be told that someone else knew what was best for my child.  As a parent, I am the expert on my children."
The Ferretti family joins over 200 students on the ESA waitlist – a list that was never intended to be in existence under the original structure of the program.  There were supposed to be 500 seats added each year bringing the total available seats to 2,000.  Today, only 498 scholarships are available.
Many of the #Waitlisted families were in attendance at the rally wearing red t-shirts with the term "Waitlisted" boldly printed across the front, entering state leaders' offices to discuss the need for educational opportunity for all.
Legislators recently filed bills to improve and expand the ESA program.  Empower Mississippi will be closely watching those bills as they move forward through the legislative session.   Since 2012, Mississippi has made important strides toward school choice for all, but 2019, an election year, will prove whether clearing a path to success for all citizens is truly a legislative priority.