Education Freedom Movement Continues National Momentum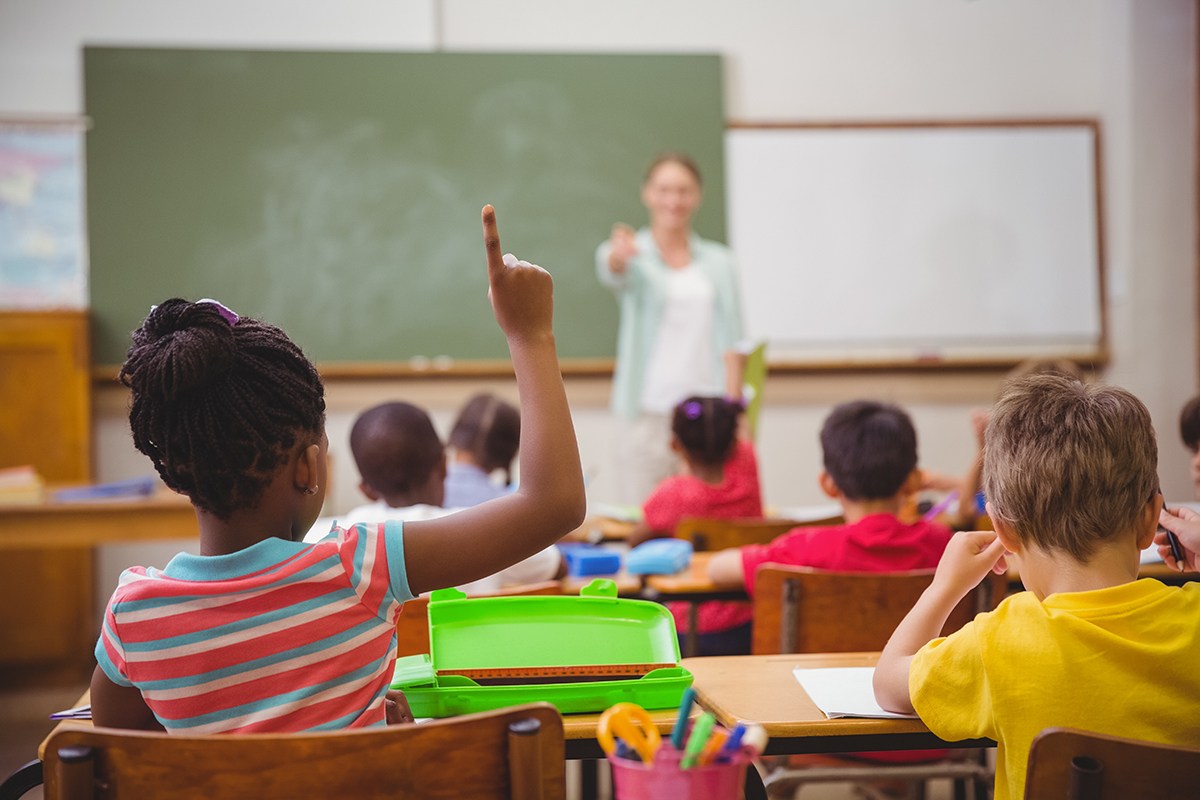 Efforts to give parents more control over their children's education continue to gain momentum across the country.
Education freedom is a concept that recognizes that all children are unique, with varying strengths and learning styles, and should have access to an educational setting that best suits their individual needs. It empowers parents with more options to make educational decisions that are in the best interest of each of their children. It encourages innovation in how education is delivered and in preparing students for the rapid changes in the world they will encounter as adults.
And it has captured America's attention.
While many traditional public schools provide high-quality education, most are inevitably unable to meet the individual needs of every student. Some higher-income households can afford to pay for alternative education options, such as private school, if their assigned public school fails to meet their needs. However, many families lack the means to do so, particularly those with lower incomes or multiple children. Through education freedom programs, more parents are given the opportunity to choose the best educational option for their child.
This is because education freedom programs provide parents with financial resources to assist with private school tuition or other outside-the-classroom expenses, such as tutoring, online courses, and education therapies. These financial resources can come in different forms but are often distributed through education savings accounts or tuition tax credits.
What is an ESA?
K-12 education savings accounts, frequently referred to as "ESAs," are taxpayer-funded accounts that are used for educational expenses, as directed by a student's parents. In ESA programs, which now exist in 13 states, these funds can be used for a range of educational expenses including tuition and fees at private schools, textbooks, tutoring, educational therapies for special needs students, online courses, and other approved educational services. In a few states, ESAs can be used, to a limited extent, for homeschooling costs or transportation.
What are tuition tax credits?
Rather than the government providing funding through ESAs, some states offer parents assistance with many of these same types of educational expenses through refundable tax credits. Often called tuition tax credits, these programs offer dollar-for-dollar tax relief to all families eligible for the program for education-related expenses similar to those for which ESAs may be used. The value of these tax credit programs vary by state but is often comparable to the amount the state spends to educate a child in the public school system. With tuition tax credits, parents don't necessarily have to wait until tax filing time to benefit; there are ways to offer the benefits of these credits in advance.
The Current Education Freedom Landscape
A few states have long offered parents one or more of these types of educational options, as well as other options we don't have space to mention here. However, there has recently been more noticeable action to create and expand these types of programs than at any time in the last ten years.
In the last 12 months, 9 states have created or expanded programs that provide more opportunities for parents. Below is a list of those states and a brief description of what they've done:
Arizona
Arizona became the first state in the nation to offer ESAs in 2011, and last year, it became the first to extend the program to all K–12 students. There are currently 30,471 students and 398 schools participating in the program, known as Arizona Empowerment Scholarship Accounts. ESA funds can be used for such expenses as private school tuition, online education, education therapies, private tutoring, or future educational expenses. The accounts are funded at 90% of the state's per-student base funding (around $7,000 for children who do not have special needs).
Oklahoma
On May 25th, Oklahoma Governor Kevin Stitt signed into law a bill offering Oklahoma parents a tuition tax credit to cover the cost of private school tuition and fees. The tax credit value ranges from $5,000 to $7,500 and is tiered based on household income. Parents who homeschool their children are eligible for a $1,000 tax credit for each child to use for educational costs like textbooks and tutoring. All children in the state are able to participate in the program.
"We know that not every kid learns the same way and now we're going to put the parents back in charge because you know your kids better than the government does," said Governor Stitt at the signing.
Nebraska
On May 30th, Nebraska joined the growing list of states fighting for education freedom when Governor Jim Pillen signed the Opportunity Scholarships Act into law, which commits $50 million in tax credits for those who donate to private school scholarship funds.
Eligibility for these scholarships is limited, and a tiered priority system determines scholarship recipients. For example, those who are in low-income households, in foster care, who experience bullying, harassment, or other forms of victimization, or who have a parent or guardian in the military are given precedence over other scholarship applicants.
"Every Nebraska kid should be given the opportunity to have their educational needs met, whether they live in Omaha or Scottsbluff. Every parent regardless of socio-economic status should have the ability to decide what is the best school to meet their child's need," said Governor Pillen.
Indiana
Currently, nearly 50,000 students are participating in Indiana's Choice Scholarship program, but that number will soon rise with the state's budget expansion that took place on April 28th.
In raising the income ceiling to 400% of what is needed for a student to be eligible for the federal free or reduced-price lunch program, or around $220,000, expanded eligibility for Choice Scholarships will enable more families to obtain scholarships for private school. Previously these were only available to families who earned less than 300% of the income eligibility level for free or reduced lunch, or up to $154,000 per year for a family of four.
Iowa
Iowa launched applications for their new ESA program in the last week of May. The Students First Act was signed into law earlier this year and will provide state funding for eligible students who attend accredited nonpublic schools starting in the upcoming school year.
By the 2025-2026 school year, all students in the state will be eligible to participate in the program. However, participation in the first year is limited only to students who attended public school the previous year, are entering kindergarten, or have a household income below 300% of the Federal Poverty Level (FPL). The program will expand in its second year to include families with income up to 400% FPL.
The value of the account is equal to 100% of the state's yearly cost per pupil, and ESA funds can be used for qualifying expenses such as private school tuition, tutoring, credentialing, therapies, and online learning.
In the first weeks after applications were opened, thousands of Iowa families signed up to participate in the program. According to the Iowa Department of Education, 15,538 applications have been submitted for ESAs as of June 9, 2023, exceeding initial participation estimates by the Legislative Services Agency.
South Carolina
The Palmetto State passed a bill in May offering private education assistance to a limited number of South Carolina children. The South Carolina Education Scholarship Trust Fund ESA Program offers qualifying families $6,000 per student to spend on qualifying education expenses including (but not limited to) private school tuition, tutoring, fees for national norm-referenced tests, unbundled courses, and up to $750 for associated transportation services. Participation is limited to 5,000 students in its first year and will expand to 15,000 students by year 3 of the program.
Utah
In January, Utah Governor Spencer Cox signed into law a bill that grants all Utah K–12 students access to ESAs that can be used to pay for approved education goods and services beginning with the 2024–2025 academic year. Valued at $8,000 per student, ESA funding can be used for qualifying education services such as private school tuition and fees, tutoring, testing fees, special needs services and therapies, and up to $750 per school year for transportation services. While all Utah students are eligible for the program, participation will be significantly limited by legislatively appropriated funding in the first year. Current appropriations for the program would limit participation to less than 6,000 students.
Arkansas
Earlier this year, our sister state to the northwest passed the LEARNS Act, which established the Arkansas Children's Educational Freedom Account Program.
In the first two years of the program, eligibility for this new ESA will be restricted and capped, but by 2025, all K–12 students will qualify. These ESAs will be valued at 90% of the state's prior year's average per-pupil foundation funding (around $6,600 in its initial year) and can be used by parents to customize their child's education by allocating funds for such expenses as private school tuition and fees, testing, tutoring, and transportation. If all of the funds in the account are not used in one year, they can be retained in the account for future schooling costs.
"We have to make sure we are focused on parental empowerment," Arkansas Governor Sarah Huckabee Sanders said. "Empowering our parents is one of the most critical things that we can do when it comes to a child's success in education. This is not about school choice; this is about parental choice."
Florida
This year, Florida changed the state's Family Empowerment Scholarship Voucher into an ESA and expanded the program to include all K–12 students. In doing so, the state is now recognized by EdChoice as the national leader in school choice.
The value of each ESA account varies by student based on several criteria including grade, county of residence, and public school spending for students with disabilities. ESA funds can be used for such qualifying expenses as private school tuition and fees, tutoring, online education, unbundled courses at a public school, therapy, and transportation.
Additionally, Florida legislators created a Choice Navigator for parents with the 2023 expansion, an optional service provider to assist parents in making decisions regarding Florida's different education savings account programs.
What's Next?
Compared to these states, education freedom in Mississippi is very limited. Our state does have an ESA program, but only students with special needs qualify to participate. While the current program enables hundreds of Mississippi students access to schools that best meet their needs, much more work is needed to expand educational opportunities for all Mississippi students.
At Empower Mississippi, we believe every child is unique, full of potential, and deserving of a quality education that meets their individual needs. We applaud these states for their recent efforts to empower parents, and we encourage Mississippi legislators to join them in taking swift action in the next legislative session to give every Mississippi child access to high-quality education options.