Are our schools doing better or worse?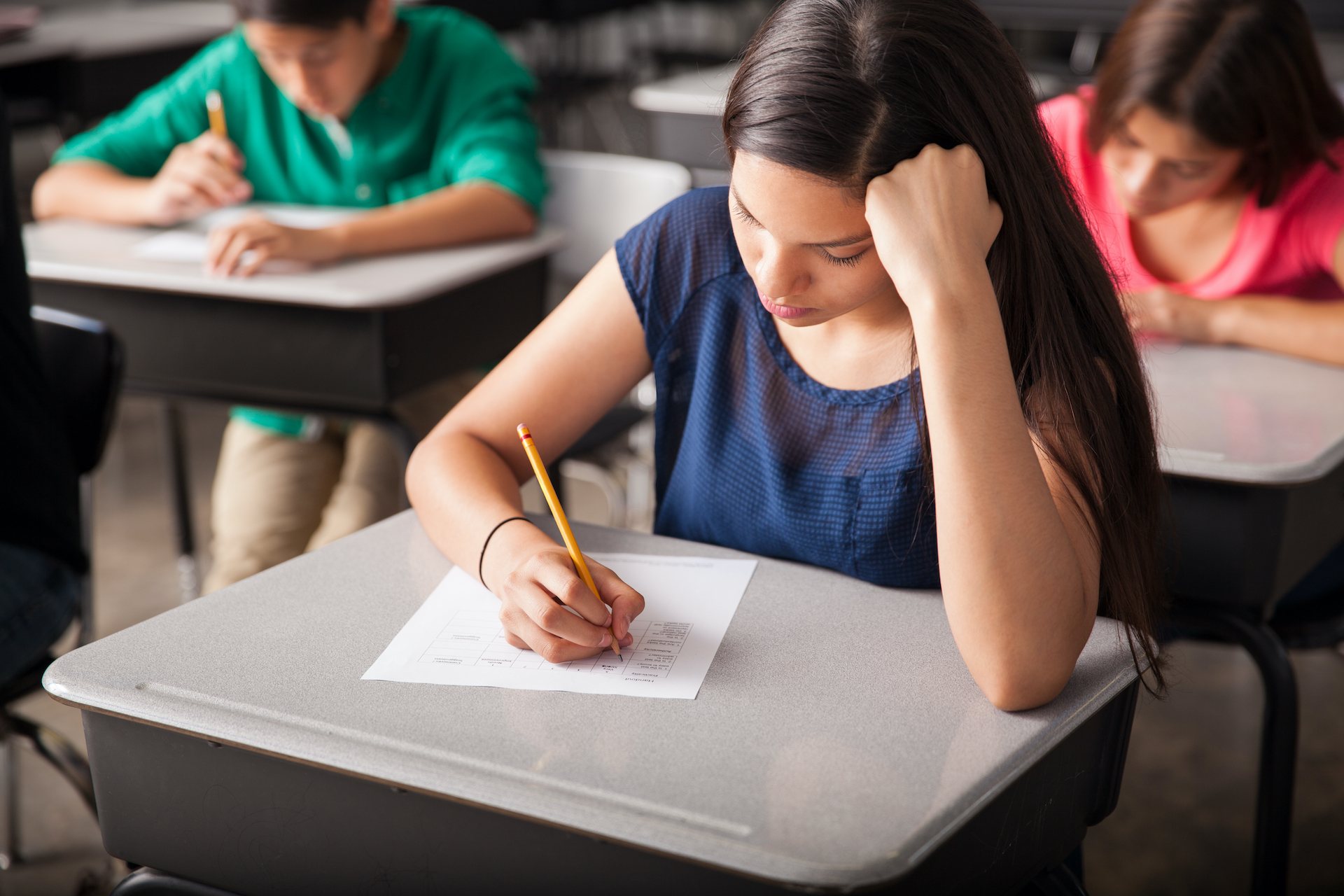 We've seen conflicting reports on progress in Mississippi's schools.
This week, scores for all states on the National Assessment of Education Progress (NAEP), known as "The Nation's Report Card," were released by the U.S. Department of Education. Sadly, the numbers reveal that the academic performance of children across the nation including Mississippi has fallen over the past two years.
But didn't Mississippi's own education report card show record improvement in school letter grades just a few days ago? Yep.
Let's look at NAEP first. Normally administered every two years to a representative sample of 4th and 8th grade students in each state, this was the first NAEP release since 2019 because last year's scheduled test was postponed due to COVID.
Nationally, the average math score for 4th graders fell 5 points, while the score for 8th graders dropped 8 points. These represent the largest declines ever recorded in that subject. The share of students that have been declared "proficient" dropped from 34% to 26% in 8th grade math. In reading, the average scores for 4th and 8th graders fell as well. This year's results continued a downward trend, as scores also fell between 2017 and 2019. Overall, reading scores are at the same level as in 1992, the first year of the exam.
In Mississippi, NAEP scores reveal that our students also have not recovered from pandemic-related school closures, as three of the four testing areas showed performance declines. Fourth grade reading scores held steady, but 4th grade math fell more than the national average, and 8th grade math scores fell to a similar degree as the national average.
Before the pandemic, Mississippi students were making great progress, showing some of the strongest growth in NAEP scores of any state in the nation and receiving national recognition for it. And if we're looking for a silver lining in this week's scores, it's that Mississippi's performance dip is less severe than the national average, for the most part.
So why did our state accountability scores show so many districts improving? It's not surprising that student performance would decline during the greatest education disruption of my lifetime, the COVID-19 pandemic, but what is surprising is that in the latest round of education grades released by the Mississippi Department of Education on September 27, numerous districts saw their letter grade improve dramatically. What do I mean?
In the recently released accountability model grades:
Mississippi went from having 19 "F" rated districts to 5
From 23 "D" rated districts to 12.
Hattiesburg, for example, jumped from "D" to "A"; two smaller districts jumped three letter grades
While I'll be the first in line to celebrate true student performance growth, it simply doesn't pass the smell test that while NAEP scores decline, Mississippi's Accountability Model grades would show such dramatic growth. So, what's happening here?
The model is flawed and needs reform.
The Mississippi Statewide Accountability System is based on a number of factors (too many to describe here), but it weighs heavily on the growth in student test scores from one year to the next. Because there was such a dramatic decline from the 2020-21 school year to the 2021-22 school year, many schools that merely started returning to their pre-pandemic scores received inflated accountability grades because of that "growth." But if compared to actual pre-pandemic levels, that growth is not there.
Why does this matter? The purpose of this A-F Accountability Model—as described by many of our friends in the education reform community here in Mississippi—is to provide parents, educators, and everyone else a clear, transparent picture of the academic performance of each district and school. But if that grade doesn't accurately represent the reality of what's happening in the classroom, this is a big problem.
I trust NAEP. NAEP is a set of low-stakes academic exams given in regular intervals to representative samples of students in all 50 states. No one's school rating, job review, or funding rests on NAEP performance. The security for the test is high, and the outcomes are comparable over time. And if we trust NAEP when it shows our students are killing it in their performance growth, then we must trust NAEP when it shows are children suffered learning loss during the pandemic.
So, let's reform Mississippi's grading system before it loses what's left of the public's trust.