What's Still Alive in the Legislature?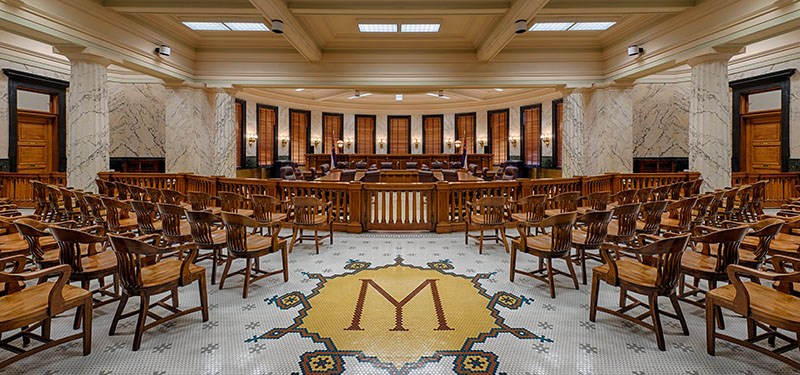 Two major deadlines occurred this week that affect legislation. The deadline for filing to run for re-election was Wednesday afternoon, and while that doesn't directly affect this year's session, it does indirectly. Some legislators, if they don't have an opponent, will feel freer to vote how they want to, knowing they won't be punished at the ballot box for an unpopular vote.
The other deadline was on Tuesday. Bills that would create new laws or amend old ones had to get out of committee by Tuesday evening. Bills to take your money or spend your money, known as revenue and appropriations bills, have a late February deadline. 
So what's still alive?
Mississippi won't be following the lead of Utah and Iowa, two states that have passed universal school choice programs already this year. But there are some interesting education measures still alive:
One regulatory change that would alter how barbers and cosmetologists are licensed is still alive. Senate Bill 2160, authored by Sen. Kevin Blackwell, would dissolve the Boards of Cosmetology and Barber Examiners and move the operations to the Department of Health. It would also provide a pathway to licensure through apprenticeship programs. This cleared the Senate Accountability, Efficiency, Transparency Committee. 
And for the second year in a row since the state Supreme Court struck down the state's ballot initiative process, proposals have circulated to bring this option for voters back. A bill moved last year but died before crossing the finish line. One new proposal, Senate Bill 2638, authored by Sen. Tyler McCaughn, is still alive. In its current form, the process would be so restrictive, few if any initiatives would ever appear on the ballot. Much more work will be needed on this bill to achieve a workable solution.
The House and Senate are now considering about 50 bills per day in each chamber as they move toward next Thursday's deadline for passing bills that originated in their own chamber. 
As mentioned above, that deadline doesn't apply to tax and spending bills, which means bills to cut taxes, which are likely to generate a good deal of debate, are still ahead.