SB 2160: Move Function of Cosmetology and Barber Boards to Health Department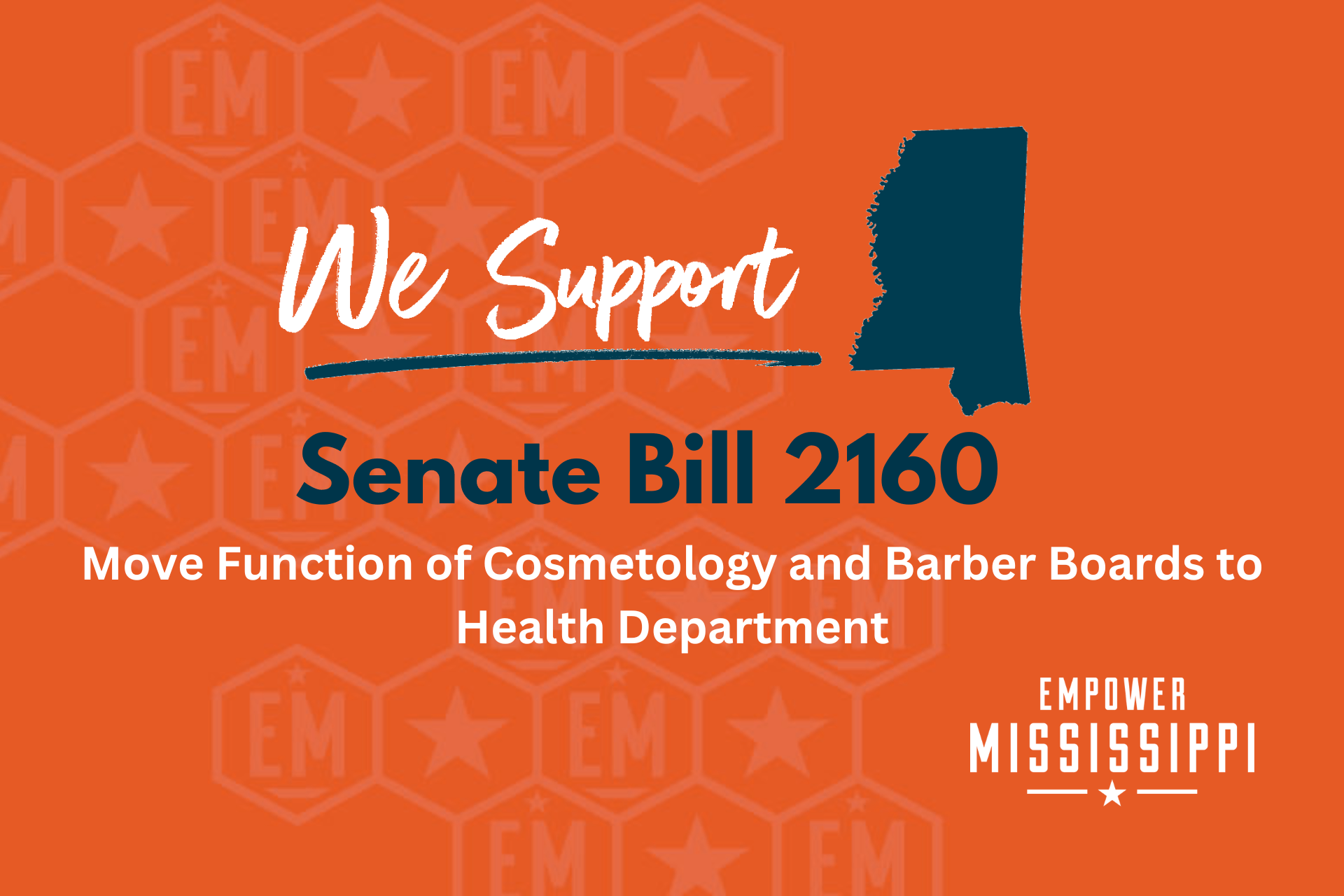 Senate Bill 2160, sponsored by Sen. Kevin Blackwell, would dissolve the Boards of Cosmetology and Barber Examiners and move the operations to the Department of Health. The bill would also provide a pathway to licensure through apprenticeship programs. 
This bill comes after a scathing PEER report outlined deficiencies within both boards and recommended the change. Under the bill, the boards would cease to exist on July 1 and their functions would transfer to the Department of Health, who has a natural placement in their Professional Licensure Division. 
The report also noted that Mississippi places higher requirements to become a barber and cosmetologist than many other states. For instance, about half the states have an apprenticeship program, which removes a potential barrier by providing an option for those who would like to or need to earn income while completing the necessary training for their trade. 
Under the bill, you would be eligible for your license by completing the following apprenticeship programs:
– 3,000 hour program for a cosmetologist or barber
– 1,200 hour program for estheticians
– 700 hour program for a manicurist
In each case, an apprenticeship is double the hours of an individual attending a traditional school program. Still, it does provide another option. Something that is currently unavailable. 
✅ Empower Mississippi supports this legislation. 
SB 2610 has been referred to Accountability, Efficiency, Transparency. You can read it here.