What the 2020 Election Could Mean for Mississippi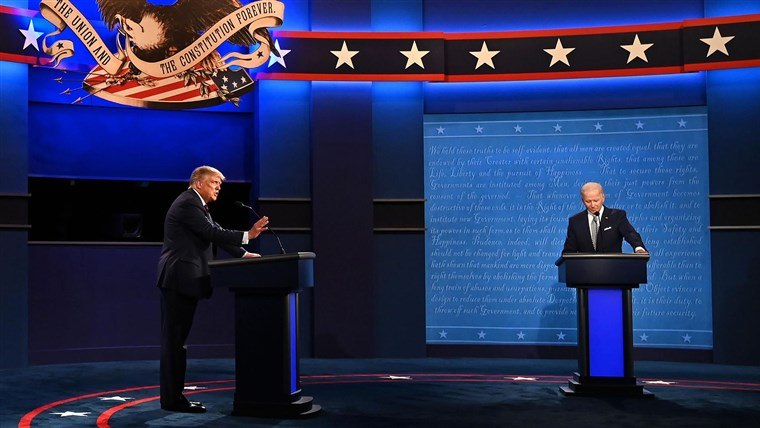 The first Presidential Debate of 2020 was contentious, to say the least. Through all of the cross-talk, some issues emerged which could specifically impact the Magnolia State.
During one particular exchange, President Trump highlighted his record on federal criminal justice reforms. The President was referencing the FIRST STEP Act, a bipartisan sentencing reform bill passed in December 2018 that reduced mandatory minimum sentences and reduced the federal prison population.
The legislation has become a hallmark of Trump's campaign, featured prominently at the Republican National Convention. Alice Johnson, a Mississippian who was released from prison following the passage of the FIRST STEP Act, spoke at the convention and attended the State of the Union as a guest of the President.
The Mississippi connections don't end there. In the lead-up to the passage of the FIRST STEP Act, President Trump visited Mississippi and held a roundtable discussion with then-Governor Phil Bryant about Mississippi's work on criminal justice reform. The bill was modeled in part on reforms passed by conservative states like Texas, Georgia, and Mississippi in an effort to reduce the size of state prisons and conserve taxpayer dollars.
However, President Trump's record on criminal justice reform is different than Mississippi's: the Trump administration has gone much further. The FIRST STEP Act reduced mandatory drug sentences and allowed for over 7,000 people to earn release from federal prison. This is a notable achievement. Even more impressive, the bill was passed with bipartisan support from Congress, earning support from Sen. Mitch McConnell and Speaker Nancy Pelosi before President Trump signed it into law.
While Mississippi has made some progress in reducing its prison population over the last decade, recent efforts have failed to reduce the state's oversized prison population, which is now the second highest in the country. Mississippi cannot afford to adequately staff these overfilled prisons, and this has created a violent situation inside state prisons.
This creates a dangerous situation for Mississippians. Thousands of people leave our state's prisons every year, and when violence reigns inside, rehabilitation is difficult if not impossible. This is why President Trump's Department of Justice launched an investigation into Mississippi's prisons earlier this year. Some might be surprised that Trump's Department of Justice is investigating prison conditions, but it speaks to the seriousness of these problems. A similar investigation into Alabama's prisons led to a federal takeover of the system, forcing Alabama taxpayers to front a $1 billion bill to rebuild facilities in the state.
Several bills were introduced in the Mississippi Legislature this session to enact sentencing reforms similar to those passed in the FIRST STEP Act and right-size the state's prison population, but none were passed into law. Without a good-faith effort by the state to reduce its unmanageably high prison population, the chances for a costly federal takeover only increase.
November's election will decide the next President, but whether Trump or Biden wins, Mississippi will still face these challenges. The Obama-Biden administration pursued these types of investigations relentlessly, so federal scrutiny will likely continue regardless of who's in the White House in 2021.
The core problem facing Mississippi's prisons is that the state simply cannot afford to adequately house and staff the second highest prison population in the country. Until the legislature and Governor Reeves can pass meaningful reforms that address the state's high prison population, these problems will only worsen.
Mississippians deserve a corrections system that promotes rehabilitation and supports public safety, and our current system falls short. The solutions are not ground-breaking. If Donald Trump and Nancy Pelosi can agree on the need for meaningful sentencing reforms, then surely our Republican legislature and Governor can find a similar solution for our state.