Solutions for Mississippi's prison crisis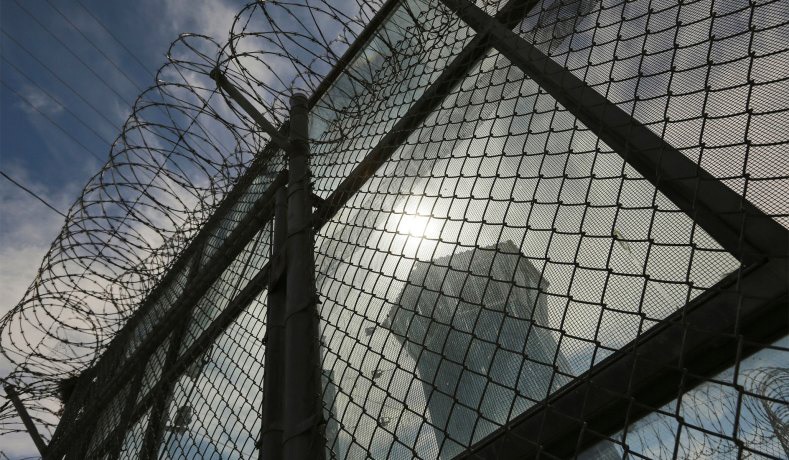 Mississippi's prisons are in crisis. The state has a moral and constitutional obligation to protect those in its custody and provide a safe working environment for correctional officers. Right now, that's not happening. While increasing funding for Corrections would help alleviate some of these issues, the state must focus on reducing its overly large prison population to stabilize the situation.
The year 2020 began with a string of riots and deaths in Mississippi prisons.  The Clarion Ledger reports that the current death count stands at 5. Reports also indicated that nearly 100 emergency personnel responded to Parchman to help quell the riots, including members of the State Highway Patrol and local police and fire departments. In addition to the five deaths that have been reported, it appears that numerous injuries were incurred due to the violence. In the midst of the violence, two people escaped from correctional custody. Mississippi Today reported a timeline of incidents here.
The incidents garnered national attention, with the Wall Street Journal, Fox News, and numerous national media outlets reporting on the violence and continuing lockdown in state facilities. This news comes on the heels of Department of Corrections Commissioner Pelicia Hall announcing her resignation  on December 31st, and following concerns about another number of deaths in correctional custody that also garnered national attention in 2019.
Corrections officials have indicated that the violence is gang-related. This should not be surprising, as gang violence is common in prisons. However, official reports show that 70% of the people incarcerated in state prisons are not in gangs, and the current situation in Mississippi has worsened due to extended lockdowns and limited movement for inmates, understaffing due to a shortage of correctional officers, and housing too many people in dilapidated facilities.
Low starting pay for correctional officers to supervise one of the largest per-capita prison populations in the country has certainly helped fuel the current crisis. The Department of Corrections has testified they would need up to $70 million in additional funding to hire enough staff to adequately supervise the state's overly large prison population. This figure doesn't even address the issues with aging, dilapidated facilities, or the lack of rehabilitative programming for those who are incarcerated.
While increasing starting pay for correctional officers could help, the state must work to right-size its prison population to stabilize the situation in state prisons. With an annual budget of over $300 million, Mississippi already spends more on prisons than any other government function outside of education and entitlements. Reducing the number of people incarcerated for non-violent drug offenses would put Mississippi in line with other conservative states and provide some immediate relief to correctional officers.
Sentencing Reform: Understaffing not only creates a dangerous situation for people who are incarcerated, it also places a dangerous burden on Mississippi's correctional officers. The state simply cannot afford to adequately supervise the third highest prison population in the country. The state can adopt smart, evidence-based sentencing reforms to reduce the number of non-violent drug offenders incarcerated in state prisons. Reclassifying simple drug possession as a misdemeanor and ending long mandatory minimum sentences for non-violent drug offenses would help put Mississippi's policies in line with those of other conservative Southern states who have proven that these policies can reduce both crime and incarceration. By handling issues of addiction outside the prison system for low-level offenses, individuals can receive treatment for substance abuse issues, which is cheaper and more effective at reducing recidivism.
Compassionate Release: Many states have laws in place which allow for "compassionate release" of elderly or terminally ill people who are incarcerated. Corrections officials have testified that while many of these individuals pose no threat to public safety, their care imposes huge costs on the Department. Other states have shown that by implementing a process for review of these sentences, and granting compassionate release to those who do not pose a threat to public safety can provide a substantial savings to the state that is direct and immediate. This would free up those resources to help better supervise people who remain incarcerated. While Mississippi technically has a compassionate release law on the books, it does not work in practice. Aligning Mississippi's policy for compassionate release with those of other states would be an immediate way to help free up funding to better serve the Department's primary mission of public safety.
Administrative Measures: With the departure of the current Commissioner and the upcoming inauguration of a new Governor, the state's leadership has an opportunity to select a bold new leader for the Department of Corrections who is dedicated to reducing the prison population and stabilizing our prison system. Running a prison system as large as ours is no easy task, but by prioritizing safe reductions in the population, implementing evidence-based programming that reduces violence, and borrowing from best practices developed in other states, the Department can make further strides to fulfill its mission of public safety and rehabilitation.
Success on Reentry: Nearly half of people who went to Mississippi prisons in 2019 were serving a parole or probation sentence. There's a big opportunity to improve this metric by encouraging success when people leave our prison system. Currently, there are hundreds of legal restrictions placed on people leaving prison, many of which make it more difficult to find a job, maintain that job, or seek a better-paying job. Too often, people who can't find work fall behind on their fee payments or end up re-incarcerated for a technical violation like being late for a meeting. These kinds of sanctions do not help improve public safety and exacerbate the burden on the state's correctional system.
Reinvestment: Mississippi has enacted some limited criminal justice reforms over the past several years and generated nearly $40 million in savings from averted spending on prison growth. Reinvesting just a portion of those savings in evidence-based diversion programs like drug courts, mental health courts, and treatment for substance abuse issues would yield even more savings in long-term prison costs and help further right-size the state's prison population to a manageable level.
Mississippi cannot afford to wait to address these issues. The situation in Mississippi's prison system has reached a crisis level. Neighboring Alabama faced similar issues which resulted in a federal investigation. They're now being forced to spend millions more to build new prisons. Without further action by Mississippi policymakers, we could be facing the same situation here. Thankfully, there are evidence-based solutions to help address these issues and improve public safety while ensuring that state tax dollars are well-spent.