U.S. Senate HELP Committee Advances DeVos Nomination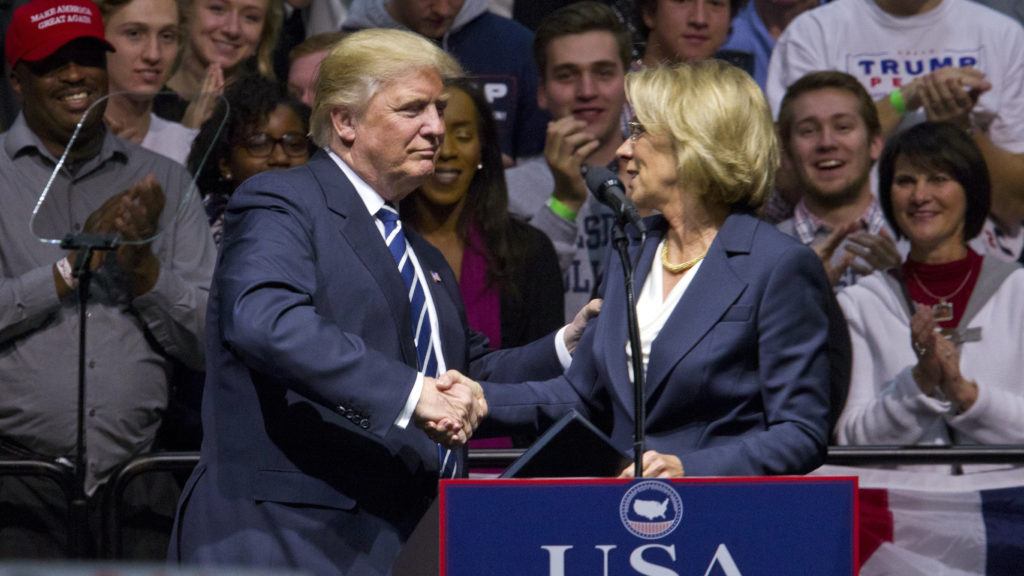 The United States Senate Committee on Health, Education, Labor & Pensions voted today to confirm Betsy DeVos' nomination for Secretary of Education. Her nomination now goes to the full Senate.
For nearly 30 years, Ms. DeVos has been fighting to ensure that every child in America, regardless of their zip code, has the opportunity to receive a high quality education. As Secretary of Education, she will be a champion for students and parents.
She has long been a tireless advocate for providing parents with the best education options so they can choose the right educational setting for their children.
Over the past couple weeks, both Gov. Phil Bryant and Lt. Gov. Tate Reeves have added their names to state leaders supporting DeVos.
We are excited to see what is ahead for the children of this country with her at the helm of the Department of Education.
To stay connected with what is happening in Jackson and up to date with the school choice and education reform movement in Mississippi, Join The Movement today.