Reeves Sends Letter In Support Of DeVos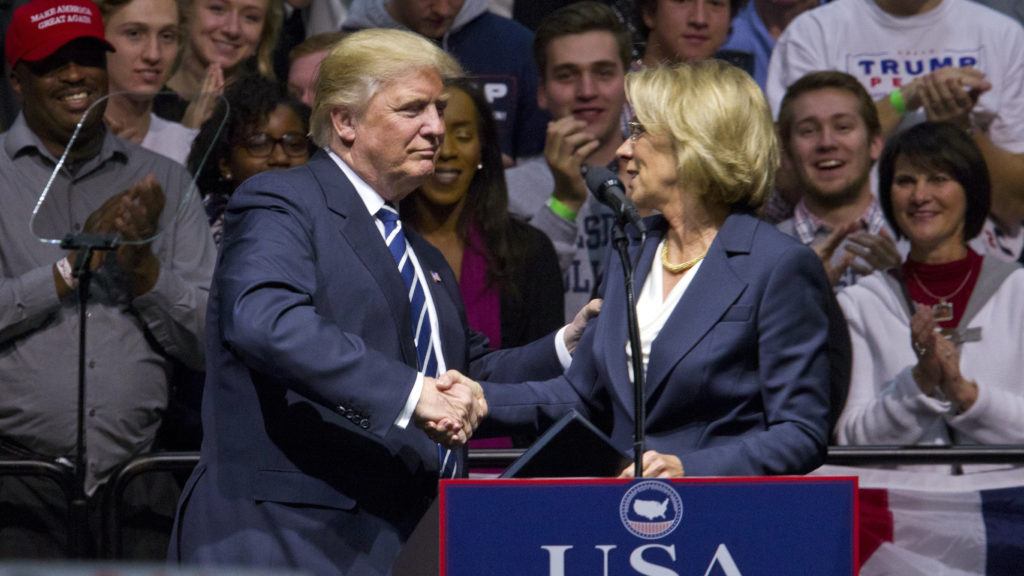 Lt. Governor Tate Reeves sent a letter to the U.S. Senate Committee on Health, Education, Labor and Pensions last week outlining his support for Betsy DeVos' nomination to be the next United States Secretary of Education.
DeVos' confirmation hearing is scheduled for Tuesday, January 17.
"As Lieutenant Governor of Mississippi, I know the importance of ensuring that every student has access to a truly revolutionary education, regardless of the zip code in which they live or the income level of their parents," Lt. Gov. Reeves wrote to Senate Chairman Lamar Alexander. "Mrs. DeVos's ardent dedication to this principle, along with her passion for innovative and transformational educational opportunities, will be a fundamental change that our students so desperately need."
The full letter can be found below.
DeVos-nomination-letter

To stay connected with what is happening in Jackson and up to date with the school choice and education reform movement in Mississippi, Join The Movement today.