State removes regulation. Entrepreneur follows her dreams.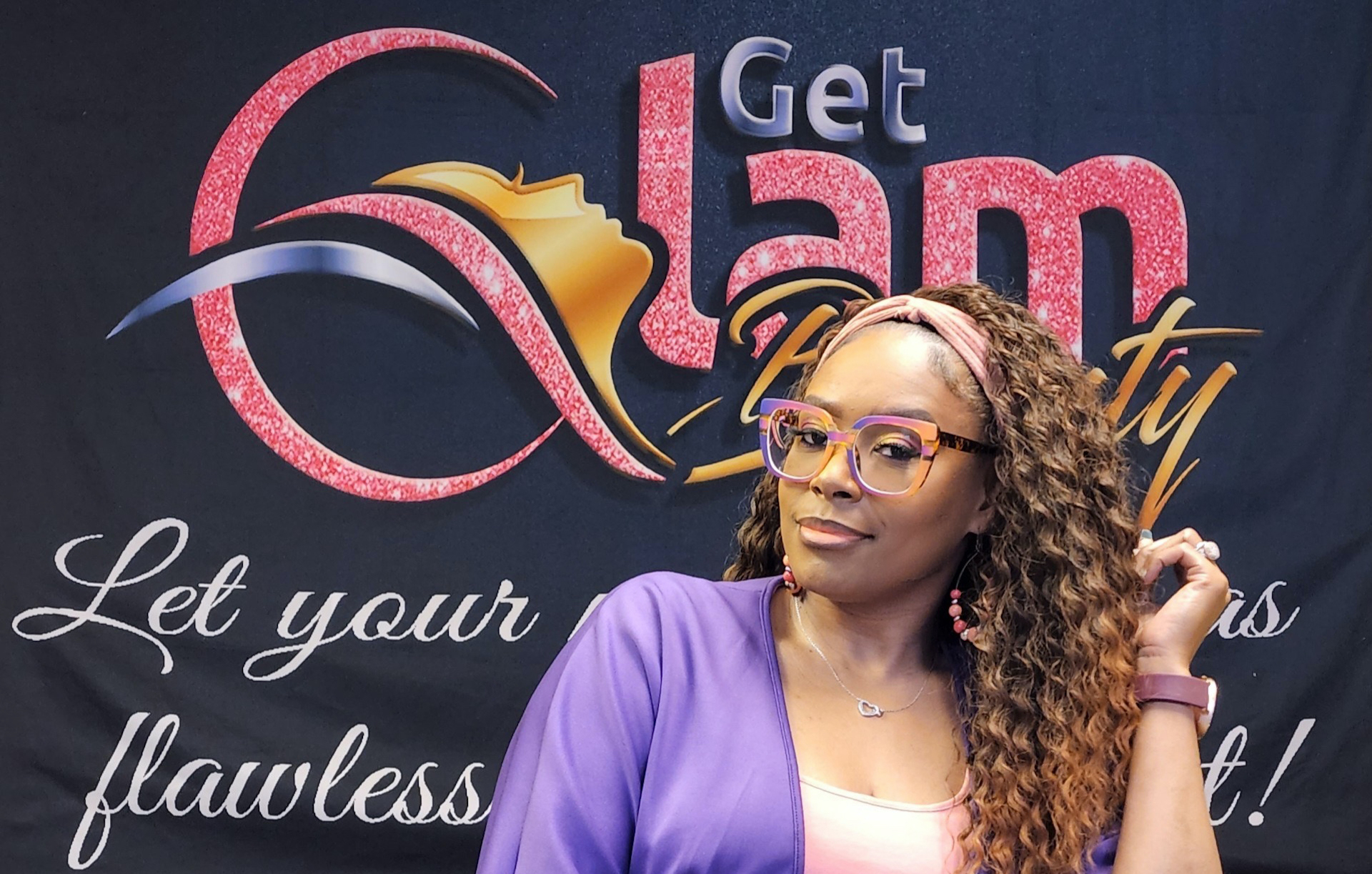 "I never dreamed I would be here."
That's how Karrece Stewart describes the feeling of owning her own makeup studio, Get Glam Beauty in Fulton. Little did she know when she set out with this new venture that she would face barriers making it nearly impossible.
Karrece placed her dreams on hold because the State of Mississippi required her to have a cosmetology or esthetician's license simply to apply makeup – something women have done on their own for centuries.
She found herself involved in a lawsuit after finding that the Mississippi State Board of Cosmetology required 1,500 hours to become licensed in cosmetology and 600 hours to receive an esthetician's license – neither of which focuses on makeup. Karrece was surprised to learn that a cosmetologist's license focuses primarily on hair while an esthetician's license focuses on facial massage, facial treatments, electrotherapy, and hair removal while quickly touching on makeup.
Karrece was not willing to spend the money in gas to drive nearly two hours away nor was she willing to spend the money on classes that did not focus on her area of interest. In fact, she had already had years of practice, an online course learning application technique, cleanliness, and other skills. She learned shading, highlighting, contouring and makeup application based on complexion in the online class – none of which was required by the board of cosmetology to receive a license to apply makeup.
But with one change in the law, Karrece has been able to follow her dreams. The state now exempts makeup artists like Karrece, as well as eyebrow threaders and those that apply eyelash extensions from licensing requirements. These practices are extremely safe and do not involve cutting, coloring, or chemically treating hair.
"Now that the lawsuit is settled, I am able to do what I love," she said. "I'm able to get out there and use my gift. My vision for my business has come to pass and it is amazing to be able to help women and empower them to know that their beauty is as flawless as their spirit. That's my mission."
Karrece has big plans for Get Glam Beauty. She's in the process of launching a makeup line, doing video tutorials on makeup application on her social media accounts, and offering makeup services to those in her community. Currently, she has five products available online and in her studio, with plans for more.
"I couldn't believe that nobody fought for this sooner," she said. "The opportunities that it has opened by making the changes to support people like me are incredible. I'm a big fan of entrepreneurs and it's so amazing to be able to use my gifts and see the avenues that they open up.
"Since the lawsuit was settled, I've finally been able to get out there and do what I wanted to do, and it's getting a lot of views and attention. I've been getting more clients. Now, the sky is the limit. I'm looking at all the things I can do with this business, and it's very exciting."
This is a great start, but more needs to be done. You can help reform regulations in Mississippi. Please sign the petition below.