State puts dreams, and career, on hold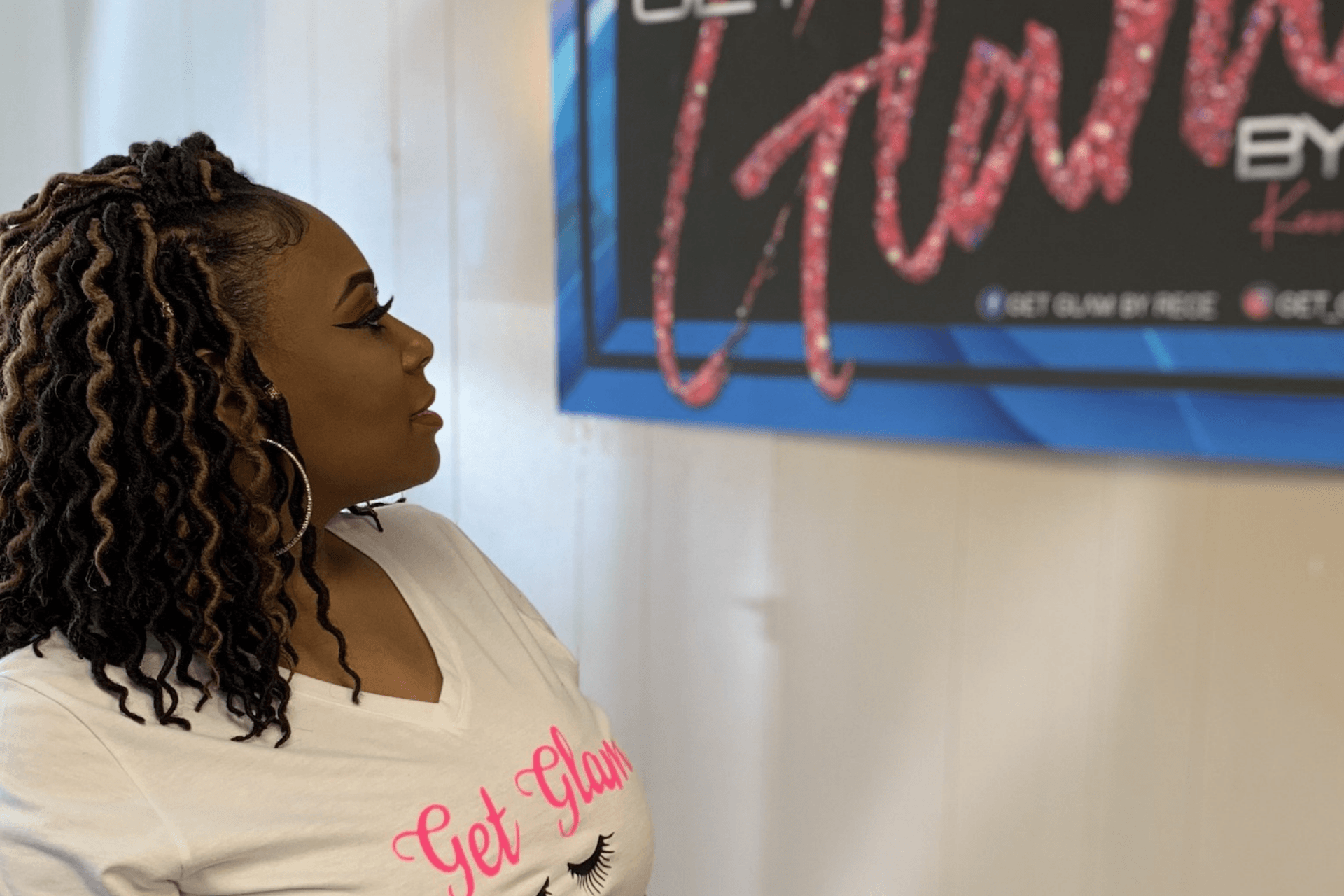 Karrece Stewart's dreams are on hold.
They aren't on hold because plans are still in the works. They aren't on hold because she hasn't found the perfect location to open her own makeup studio. No, they aren't even on hold because she doesn't have a client base. They are on hold because the State of Mississippi has stepped in and required her to have a cosmetology or esthetician's license simply to apply makeup – something that women have done on their own for centuries.
In fact, it's a part of Karrece's culture to apply face paint.
"If you look at the early tribes, you can see the painting that they did on their faces," she said. "The lines that they drew on their faces are very similar to the highlighting and contour techniques that we use today."
Karrece spent her years as a young girl at the feet of her grandmothers watching them apply makeup.
"I would watch them and I remember thinking how I couldn't wait to be able to do that myself," she said.
As she got older Karrece would experiment in her room with her own makeup and come out to show her mother.
"My mom didn't really wear any makeup, and I remember her laughing when I would come out because I looked so crazy," she said. "That's when I started watching videos and learning how to do it properly."
Today, after years of practice, an online course where she learned application technique, cleanliness, and other skills, Karrece is a developed makeup artist. Through her online study, she was able to learn shading, highlighting, contouring, and makeup application based on complexion and also based on the shape of the eyes.
"They taught me so much in my classes," she said. "We went deep into makeup applications.  They taught classes on how to apply makeup for theater and movies as well as just general makeup application."
About four years ago, she began to see how she could develop her passion into a career.
"I practiced a lot on myself and would get compliments on my makeup from the ladies in my church, so I started giving classes at church," she said. "I believe that all women are beautiful, and I wanted to help them enhance their beauty."
The ladies who participated in Karrece's classes were amazed at how she was able to help them with their own makeup application.
"The first class I did was on a Saturday, and several of the ladies didn't wash their faces that night because they wanted to have their makeup on for church the next morning," she laughed.  "I was able to teach them the techniques, how to use the brushes, and how to apply it based on their own skin tone."
Karrece was surprised to see five licensed cosmetologists sitting in one of her classes at church.
"I was wanting to get licensed as a cosmetologist," she said, "but they told me that they didn't learn anything about how to apply makeup in school. I was so surprised to hear that. They were coming to my class to learn how to do makeup, and it didn't make sense for me to spend my time and money just to get a license that wasn't going to help me in my field."
The Mississippi State Board of Cosmetology requires 1,500 hours to become licensed in cosmetology and 600 hours to receive an esthetician's license – neither of which focuses on makeup. Karrece was surprised to learn that the cosmetologist's license focuses primarily on hair while the esthetician's license focuses on facial massage, facial treatments, electrotherapy, and hair removal, with a small focus on makeup.
The time commitment is not something that Karrece is able to give. She and her husband have three children that she is homeschooling at their home in Fulton, and the nearest school of cosmetology is nearly two hours away.
"I can't drive an hour and a half one way to school in Booneville," she said.
Karrece is not willing to spend the money in gas as well as the money for the classes themselves that it would take for her to travel several times a week to school just so she can receive a license to apply makeup – something she is already trained to do.
She has filed a lawsuit against the Mississippi State Board of Cosmetology in which she outlines how not having that license has held her back from operating her own business. She's been approached to do makeup for weddings, proms, and other special events but has not been able to do so because of the license.
"I can't get my name out there because I wasn't willing to pay the costs associated with getting a license in the state of Mississippi," she said.
Karrece has plans for the future of her business, Get Glam Beauty, but they are out of reach.  She wants to develop her own makeup line, open her own shop, and provide makeup services for special occasions.
"Right now, all I can do is teach classes. I also do videos that I'm putting out there, but I want to do so much more," she said. "We teach our kids that you can be anything you want to be.  You can do anything you want to do if you put your mind to it, but they don't understand why I can't open my shop. They know that this is what I've been working toward for so long, and they just don't understand why I can't do it. I'm teaching them that when you run into obstacles, you don't stop. You deal with it, but you don't let it stop you from following your dream.
"Makeup is more than a business for me, it's how I use my gift to uplift and give confidence to women to allow them to see themselves in a different way."