School Choice Proposals Moving Forward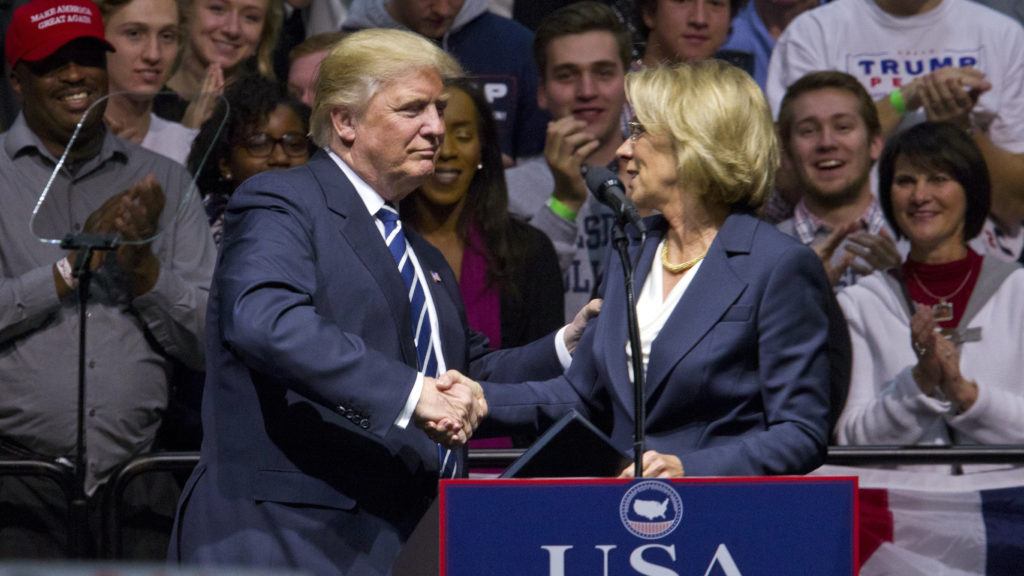 Earlier today, Betsy DeVos was confirmed as United States Secretary of Education. Both Mississippi Senators, Thad Cochran and Roger Wicker, supported her confirmation.
DeVos is a long-time champion of education choice, devoting much of her life to the cause. She previously served as Chairman of the American Federation for Children, a national leader in the school choice movement. One of the most well-known faces of the school choice movement will soon be leading the United States Department of Education.
And she will likely fill the Department's will and pleasure employees with like-minded ed reformers from around that the country. That is a good thing, unless you are a union official.
Proposed Legislation
Now that school choice is receiving more attention on the national level than ever before, here is a look at where we may be headed and what it means for Mississippi students.
A number of bills have already been introduced (or reintroduced) in the United States House and Senate. They will certainly have a greater chance of becoming law this year than they did in the past.
Potential Resistance
The larger bills could still face resistance from Democrats in the Senate would can potentially filibuster standalone legislation like The CHOICE Act or Title I Portability. After the losing fight they put up against DeVos, it does not stand to reason that they would suddenly become more favorable to school choice.
However, changes to the tax code such as 529 or Coverdell accounts could be passed through a broader tax reform package that only requires a simple majority for passage, not the 60 vote threshold normally required.
To stay connected with what is happening in Jackson and up to date with the school choice and education reform movement in Mississippi, Join The Movement today.