Mississippi legislature gavels in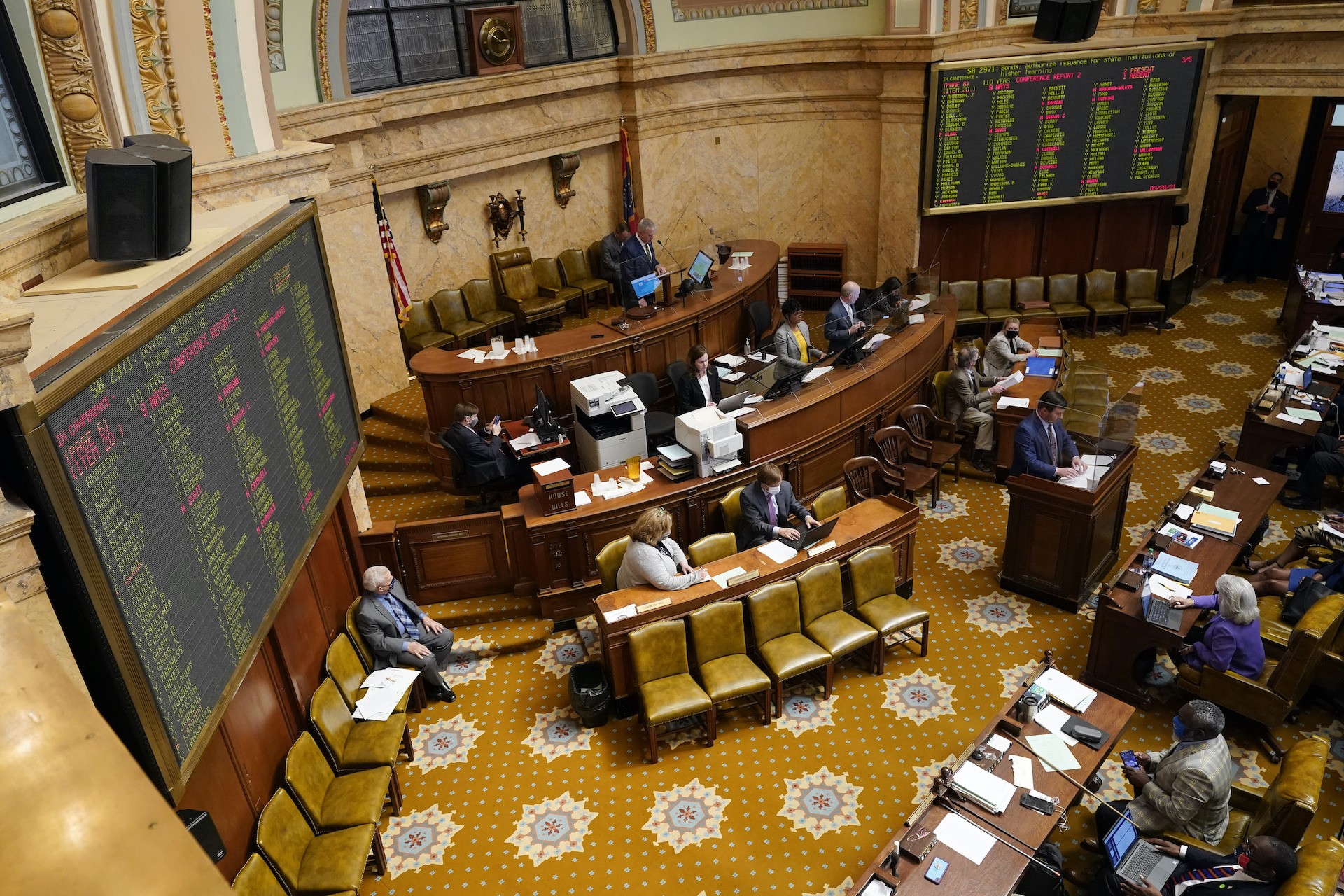 In any given year, the Mississippi Legislature faces a couple of thorny issues. This year, the controversy is super-sized, with members being called on to address a litany of contentious issues that include:
– Congressional and legislative redistricting that will dictate elections for the next decade;
– Creation of a medical marijuana program following the Mississippi Supreme Court invalidating the ballot measure process that was used to pass a program in 2020;
– Creation of a ballot measure process to replace the one invalidated by the Court;
– Redesigning Mississippi's teacher compensation structure to ensure teachers are well paid for the vital work they perform across the state;
– Whether to limit public school curriculum around Critical Race Theory;
– Whether and how to eliminate Mississippi's state income tax; and
– How to spend billions in federal dollars and tax collection surpluses stemming from COVID-relief.
There's probably more that I'm forgetting, but each of these topics draw strong opinions both from legislators and the general public. Some of these issues are beyond what Empower focuses on. Some have more bark than bite when it comes to how likely they are to make a real impact in the lives of Mississippi citizens. But all will draw a fair amount of attention. We'll aim to keep you informed of big news throughout the session and to offer analysis of how some of these items could sideline other priorities that would have a big impact.
Empower recently unveiled its 2022 agenda.
In education, we want to support sensible reforms to our teacher compensation structure to make sure educators who bring real value to their communities are well paid; to provide educators the freedom and support they need in the classroom to serve students and innovate; to ensure that we are using digital technology to provide equal access to quality education no matter a students zip code; and to give families more options within the public education system.
In trying to make Mississippi the most job-friendly state in the nation, we will continue to work with leaders to design a tax structure for growth; to remove unnecessary regulations that stifle opportunities; to improve access to health care by allowing qualified nurse practitioners full practice authority to serve their communities; and by working to improve Mississippi's home-based business environment for entrepreneurs.
Lastly, we remain committed to a justice system that keeps our communities safe and reduces justice system involvement. For instance, we know the number one indicator of whether a person will recommit an offense is the ability to find a job once they leave the system. We're working to remove restrictions that literally prevent someone from seeking employment once they get out. We're also working to create a better community supervision system with incentives that should create more opportunities for supervisors to focus on individuals that actually pose some threat without intensive intervention. We also recognize that there is a real difference between lawlessness in some of Mississippi's cities that needs to be swiftly addressed and reforms that are evidence-based and allow energy to be applied where it is most needed.