Mississippi Government Flush with COVID Cash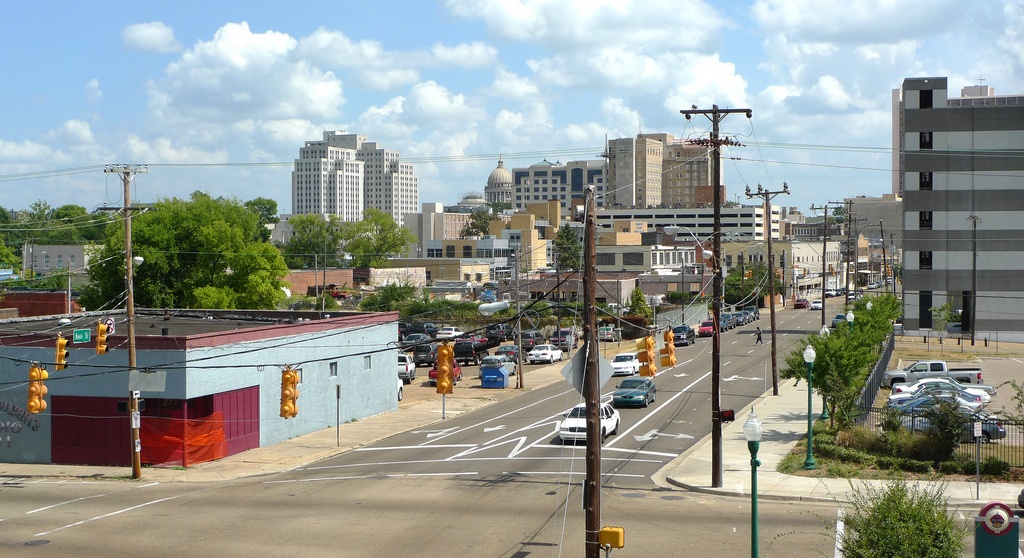 Last week, I talked about the exorbitant sum of federal dollars pouring into the state of Mississippi in response to COVID-19. In total, over $36 billion has been appropriated to Mississippi citizens, businesses and government. That's roughly 31 percent of Mississippi's entire pre-COVID economy.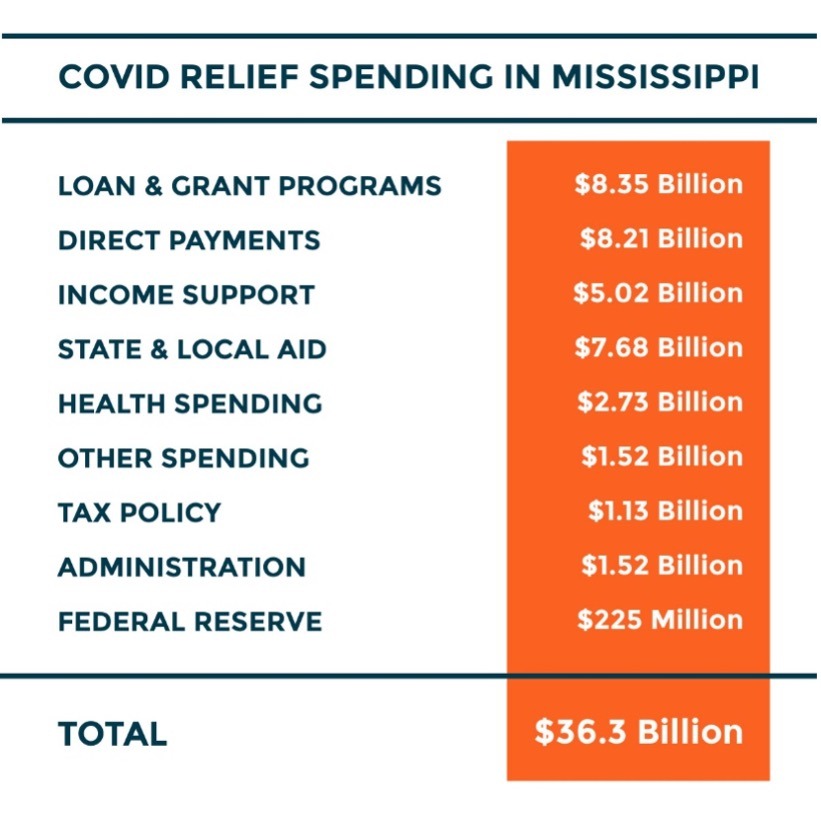 Combined state and local aid accounts for $7.68 billion of Mississippi's spread and includes a massive swath of spending on additional Medicaid matching funds, infrastructure and transit, and education.
Within the American Rescue Plan funds passed under the Biden administration, county and city governments in Mississippi were allocated nearly $1 billion, but with plenty of strings that make applying the resources to best use a difficult proposition.
For example, while the American Rescue Plan allows funds to be spent on water and sewer infrastructure, it precludes spending the resources on roads and bridges. Instead, Congress is debating a separate $1 trillion infrastructure package to address road construction and maintenance—spending that will be added to an existing $30 trillion national debt that saw the largest increase in history over the last year.
Below we've documented how the local aid was split between Mississippi's counties and cities. In future installments, we will dig into the education funds sent and also offer a framework for how state and local leaders should prioritize use of these resources.