Military Families Want Educational Freedom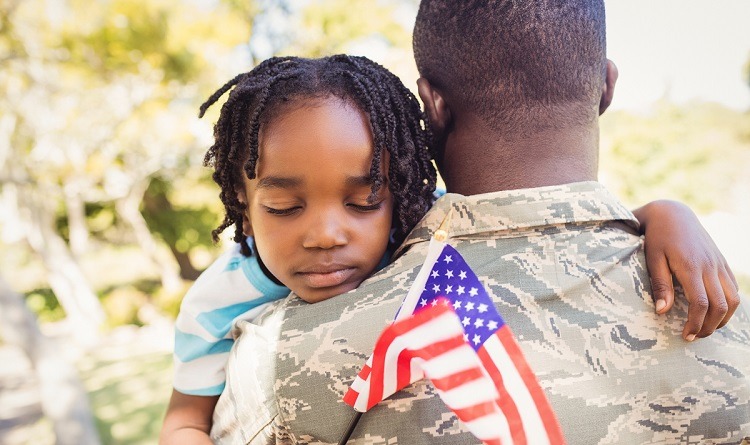 A large majority of military households support new school choice options through education savings accounts, vouchers, or tax-credit scholarships.
According to the survey from EdChoice, 72 percent of all respondents support education scholarship accounts (after they were provided a description), and an even higher number, 78 percent, of current school parents favor ESAs.
Military families had three main reasons for supporting ESAs: Access to better academic environments, more freedom and flexibility for parents, and focus on more individual attention.
Similarly, 71 percent would support a federal proposal to establish ESAs for military households.
Since the election of Donald Trump, there has been a great deal of discussion about school choice. As a candidate, Trump made school choice a top priority and has continued his push during his first year in office.
While education is largely a state issue, a proposal to provide school choice to military families would be within the federal governments purview. And a viable option for Congress to consider.
And in a state like Mississippi, with nearly 10,000 active-duty military personnel across 10 military bases, this could have a large and immediate impact.
Additional School Choice Options Also Popular
The survey also asked military families about vouchers and tax-credit scholarships and found similarly positive remarks.
Sixty-four percent of military families support school vouchers (after they were provided a description), including 67 percent of current school parents. Tax-credit scholarships also had support from 64 percent of all respondents (after they were provided a description), as well as 69 percent from current school parents.
Here is a look at support for the three school choice programs: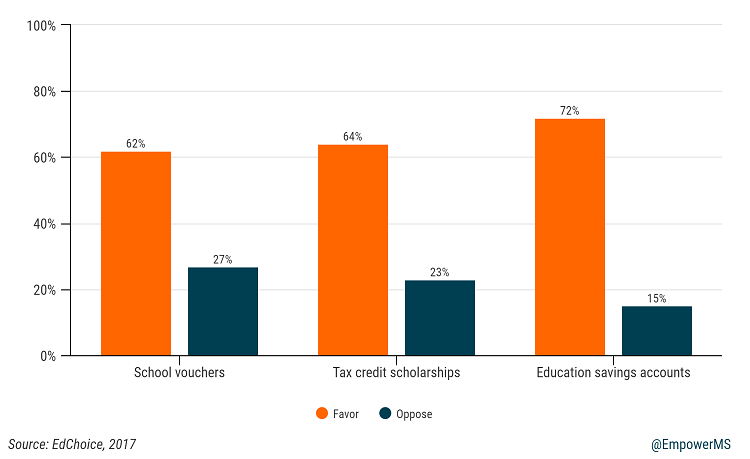 * Favor/ oppose specific school choice policies after a definition of the program is provided.
Quality Of Life Concerns
It makes sense that the quality of life for those serving in the military can have substantial implications for our nation's military, and our nation's safety. And a child's education has a lot to do with how service members judge their quality of life.
A previous 2017 Military Times/ Collaborative for Student Success survey that found 35 percent of service members said "dissatisfaction with a child's education was or is 'a significant factor' in deciding whether or not to continue military service."
Military families want school choice options. By expanding educational opportunity to military families, we can give real power to those who have already sacrificed so much for us.