Legislative update: Deadlines and missed opportunities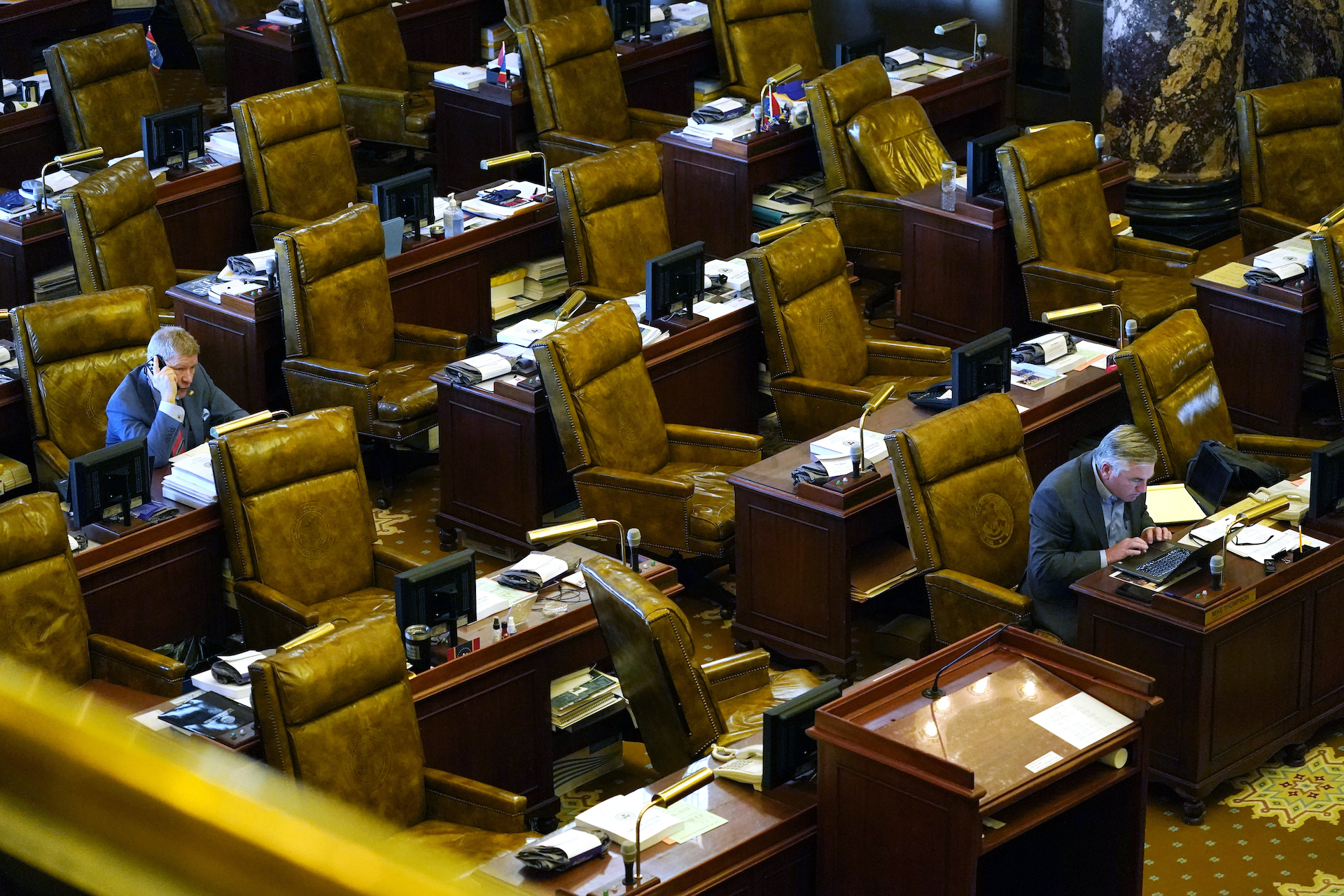 The legislature is a creature of deadlines. Last Thursday was an important one. Any general bill that had been voted out of a House or Senate committee had to be passed off of the floor of that chamber or die for the session.
In recent weeks, we've highlighted many bills working their way through the process. Many of those bills remain alive and I plan to highlight the state of play on that legislation next week.
But this week, I want to share some important measures that unfortunately have already met their doom for the session. These were, in our estimation, missed opportunities to make a real difference in the lives of Mississippians.
Lifesaving Care Put on Hold
One missed opportunity was the decision by the Senate Public Health Committee not to bring out a bill that would have given advanced practice nurses the opportunity to provide lifesaving care consistent with the scope of their training and experience. Twenty-four other states currently recognize full practice authority for advanced practice nurses. Studies and data from these states demonstrate that full practice authority increases supply of nurse practitioners in rural communities, increases access to primary care, decreases costs associated with primary care, decreases emergency room visits, and is viewed by patients as being quality care.
In a state with the worst physician access in the country, the worst health care outcomes in the country, and a growing out-migration of nurses, the decision not to advance legislation that could actually help address shortages is perplexing and disappointing, to say the least. Particularly when the House overwhelmingly passed similar legislation last year. In his comments on the bill, Chairman Hob Bryan acknowledged that the current state of affairs is "untenable." We agree, and it makes it all the more unfortunate that there was no real effort to keep the conversation moving and find an answer.
Education Reforms Stymied
Empower lent its support to two unique ideas this session to help address real issues identified by parents and educators in survey work done across the state. Under current Mississippi law, a student may transfer between public school districts only if they have the consent of both their current school and the school they would like to attend. This puts Mississippi in the odd spot of essentially allowing one public school to hold a child hostage when another public school is willing to accept the child. HB 1349, sponsored by Rep. Jansen Owen, would have made it easier for a child to transfer between public schools by removing the veto power of their current school. The school they would like to attend would have still had discretion in determining whether the child would be a good fit. Unfortunately, after clearing committee, the bill was not taken up on the floor.
Another bill that cleared committee, HB 795, sponsored by Rep. Rob Roberson, would have given both teachers and districts new technology tools to meet the needs of their students. It also was not brought up for a vote on the floor. In recent years, Mississippi has invested heavily in providing devices and hotspots to students. What it has not invested heavily in is digital learning platforms that can be accessed by these devices. Think of it like a laptop without Windows. The Equal Access to Education Act sought to address this deficit by requiring Mississippi to join the 21st Century and approve digital learning vendors that could be used in classroom settings to supplement Mississippi teachers' lessons, to bridge gaps in the classroom where there are uncertified teachers, to supply advanced courses to students who otherwise would not have access, and to experiment with districts that want to operate a hybrid or virtual program for a small percentage of their students. Mississippi remains one of just twelve states without a full digital learning strategy and only accounts for 1,755 of over 1 million digital courses accessed across the country. In a phrase, we're behind.
Pushing Past the Status Quo
The status quo is the status quo for a reason. People are resistant to change. Some people's resistance arises out of self-interest. But when the status quo is not serving the people of Mississippi, it is the job of policymakers to push through that resistance and find workable solutions — whether it be to ensure that your grandma in Bentonia has access to health care in her community, that your son who is being bullied at his current school can find a better learning environment, or that your daughter who wants to take Physics at a school with no Physics teacher isn't deprived of the opportunity.
Too often political agendas and political fear stoked by misrepresentation get in the way of ideas that would move us forward. It's frustrating, but the arc of progress is long and we are undeterred in the fight. We also recognize that often time allows for the crafting of better policy and brings more stakeholders to the table. We welcome that possibility and the potential of things to come on each of these important issues.