The legislature should provide full practice authority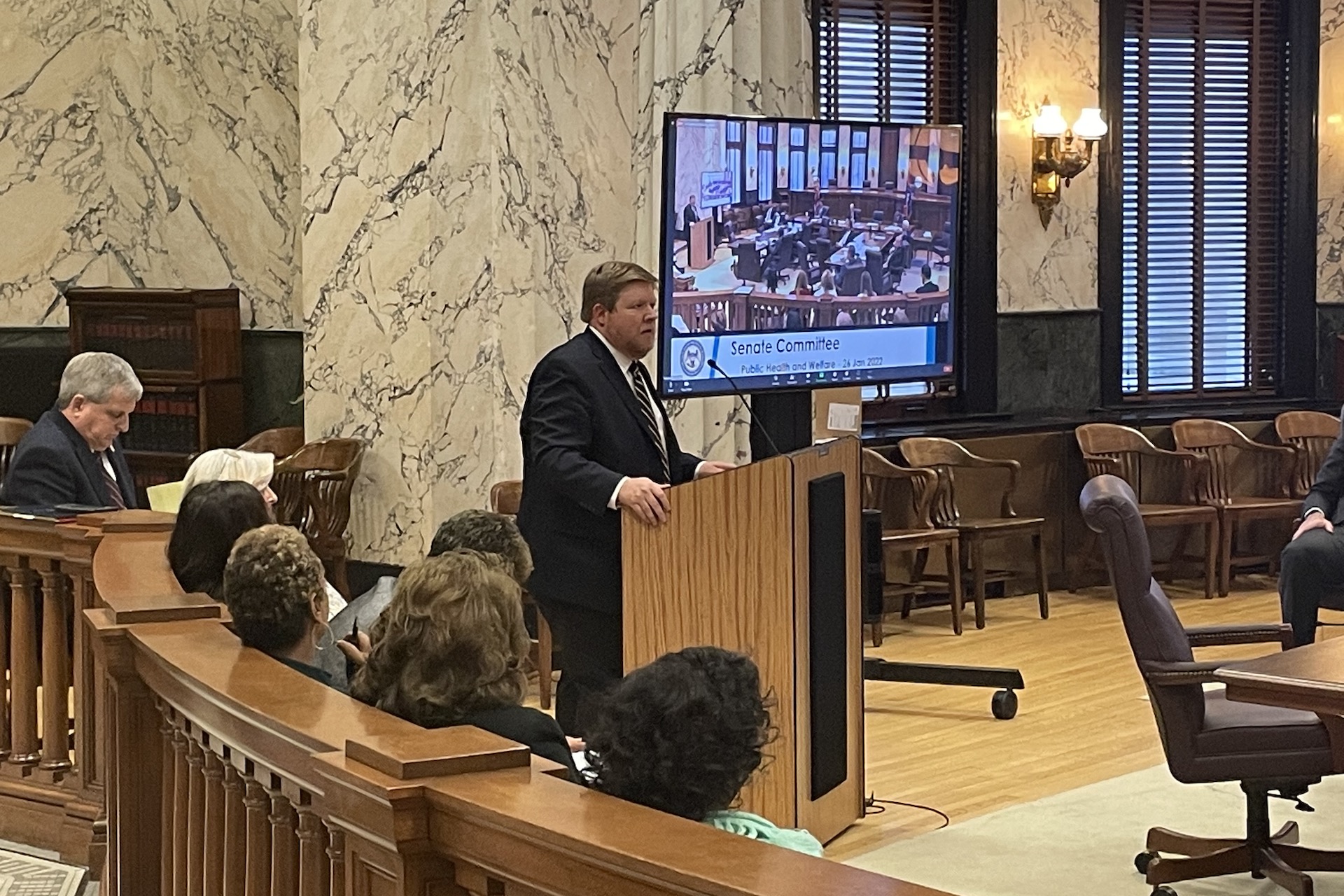 Yesterday I had the opportunity to testify before the Senate Public Health and Welfare committee in support of Senate Bill 2178, which provides full practice authority for nurse practitioners.
As opposed to most others at the hearing, I didn't speak as a medical professional, whether that's a nurse practitioner or a medical doctor. I spoke as someone who evaluates policy, and the data and evidence around that policy.
Because for the lawmakers considering full practice authority, this isn't about being a doctor or a nurse practitioner, this is about looking at what we do as a state that yields the best results for our citizens. And how can make sure that the people of Mississippi who need medical care have access to quality care at a price they can afford.
And this isn't about choosing doctors or nurse practitioners. The difference isn't about whether a patient wants to see a doctor or a nurse practitioner. We know the difference is often whether that person sees a nurse practitioner, or no one at all.
Within a decade, the U.S. health care system is projected to face a shortage of more than 100,000 doctors. The existing supply of medical providers is already insufficient to meet demand for care, and as our nation's population ages, that demand will only grow—increasing cost and decreasing access.
If America is plagued by growing health care deserts, then unfortunately, Mississippi is the Sahara. As a state, we already have the worst physician shortages in the country, and the problem is getting worse.
Despite real efforts to close the gap by minting new physicians, the National Institute of Health predicts that Mississippi will need an additional 3,709 doctors by 2030, a substantial increase from our current pool of 5,714 active physicians.
The math to hit this mark with new physicians becomes quite difficult when you realize that a full third of active physicians today are 60 or older, and likely to retire soon.
But we have a model that has been tried in about half the states. It is what the legislature is considering today. And the model works.
Researchers at the University of Rochester found the number of nurse practitioners serving areas suffering from primary care shortages increased 30 percent in states providing full practice authority. After Arizona enacted reforms to grant nurse practitioners full practice authority, the number of nurses serving rural communities increased 73 percent.
A study by the Census Bureau and the University of Hawaii estimates adults are 11 percent more likely to receive a routine physical exam in states that expanded practice authority, while the rate of emergency room visits fell by more than 21 percent. As we all know by now, having access to a regular source of care that is not an emergency room is better for our health, and better for our wallets.
A study by economists at Brandeis University found nurses charge patients 29 percent less for health evaluations and 11 percent less for in-patient care than physicians. That saves patients money. It also saves taxpayers money because lower costs mean lower expenditures for Medicare and Medicaid.
Where full practice authority has been granted, access to care has increased, costs have reduced, and we have more people seeking care.
Nurse practitioners are already providing quality, independent care throughout Mississippi, particularly in rural and impoverished communities. That will continue. The legislature is considering whether we will continue to require nurse practitioners to enter into a contract that requires as little as 10 percent of their charts to be reviewed weeks after they see a patient.