How the COVID-19 Pandemic Could Worsen Mississippi's Prison Crisis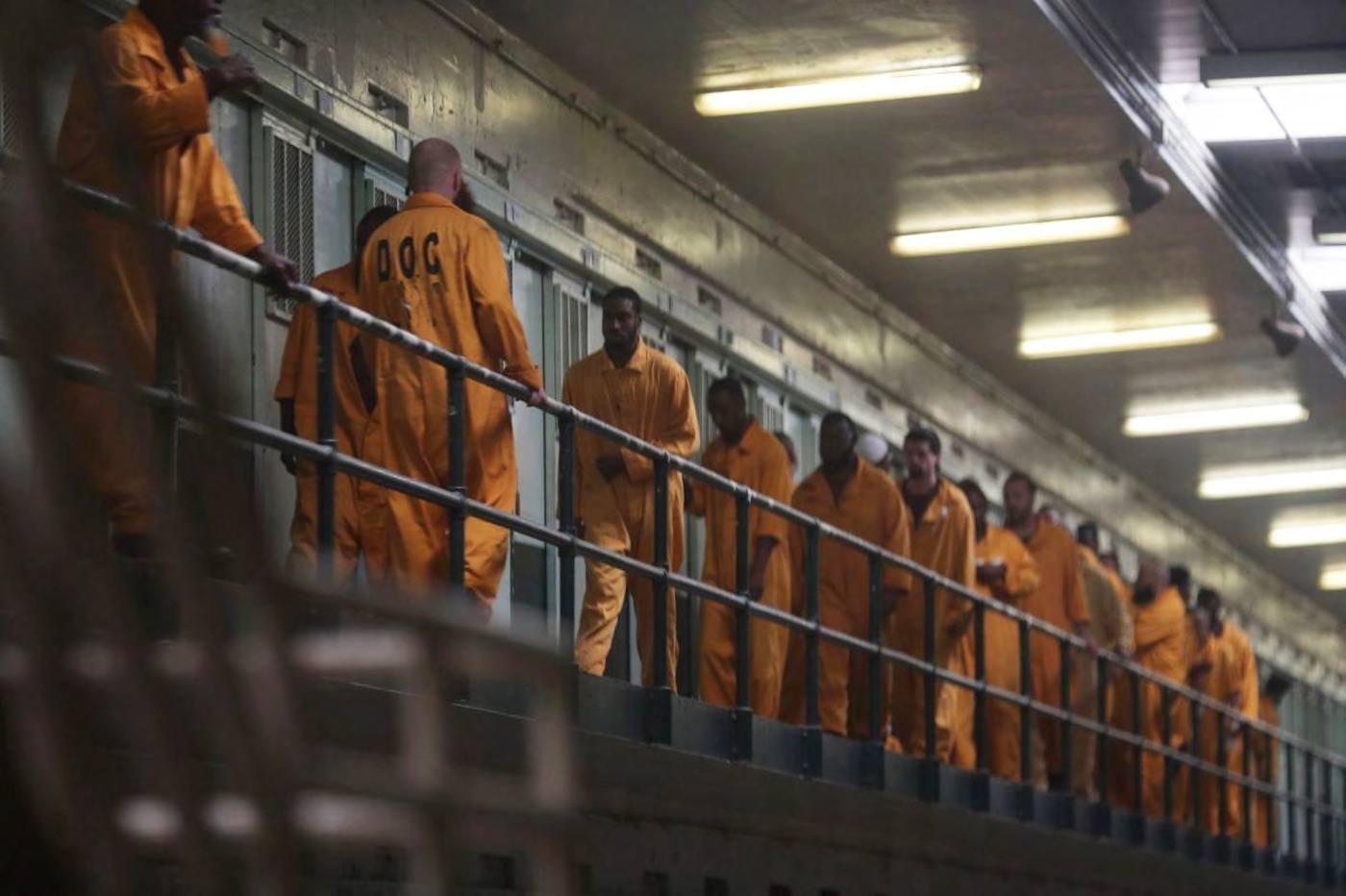 The COVID-19 (Coronavirus) pandemic could dramatically exacerbate Mississippi's prison crisis. State and local leaders can act now to implement policy solutions that reduce these negative impacts on our state's criminal justice system.  
As the world responds to the Coronavirus pandemic, policymakers around the globe are focused on implementing measures to slow the spread of the virus. Leaders are currently focused on implementing policies that reduce the loss of life by "flattening the curve" as much as possible by limiting gatherings and recommending people stay at home. These measures are already changing daily routines for most Americans, and the long-term social and economic impacts of these changes are not yet fully understood. However, it's clear that the spread of COVID-19, as well as our policy decisions to limit its spread, will have wide-ranging impacts on many areas of public policy, and the criminal justice system is no exception.  
Hard-hit states like New York are currently grappling with  how to blunt the spread  of the virus through its jails and prisons. A similar outbreak here could place an even greater strain on Mississippi's prison system, which is already dealing with a crisis due to high incarceration rates and chronic understaffing.    
Immediate Criminal Justice Impacts
The Coronavirus outbreak poses immediate health risks to people who are incarcerated in Mississippi jails and prisons, as well as those who work in these facilities. People are often incarcerated in close quarters that make social distancing impossible, and basic sanitary supplies like soap and hand sanitizer are not always available. This makes correctional facilities a prime incubator for the virus. These conditions, coupled with the lack of health care services inside facilities, pose a huge challenge to states charged with protecting public employees in prisons as well as those in their custody.  
As a response to these health risks, policymakers around the country are moving to release individuals from jails and prisons if they are particularly vulnerable and do not pose a threat to public safety. Some of these moves include people who are in jails awaiting trial for nonviolent offenses, people within one year of release from prison who are serving a sentence for a nonviolent offense, and elderly or infirm inmates who are not a threat to public safety. Justice Action Network has compiled a list of these actions from around the country  that are aiming to "flatten the curve" in the justice system.  
Attorneys in Mississippi have called for similar measures here to reduce the impact of Coronavirus in our local jails. Cliff Johnson of the MacArthur Justice Center at the University of Mississippi School of Law explains how our local jails could become hotbeds for the virus.  "The thousands of Mississippians locked up in our local jails find themselves sharing common areas, bunk beds, toilets, sinks, and showers with dozens of different people each day," he said. Johnson recommends that Mississippi follow the lead of other jurisdictions that have moved to release those who have not yet been convicted of a crime from jail so they can isolate at home and await trial there. Such a move would still allow judges to consider a defendant's threat to public safety and would allow counties and cities to re-prioritize their resources to combat Coronavirus in their communities.  
Staffing Mississippi's prisons during this pandemic is also a significant concern. Jerry Mitchell with the Mississippi Center for Investigative Reporting writes that fear of coronavirus has already caused some employees to stay away from state prisons. The chronic understaffing due to the state's high incarceration rate led to a spate of violence earlier this year. Mitchell reports that advocates fear further staffing reductions due to the virus could lead to "terrifying" consequences that would make it difficult for the state to adequately supervise its prison population, much less prepare them for re-entry into the workforce.  
The Mississippi Department of Corrections has taken some steps to prepare for the COVID-19 outbreak reaching state prison facilities. Michelle Liu with Mississippi Today reports that the department has enacted some precautionary measures, including screening staff temperature, limiting transfers between facilities, and isolating symptomatic patients within facilities. While these measures provide the Department a way to respond to an outbreak, it has been documented that the virus can spread through those who are not symptomatic, fueling concerns that an outbreak could quickly spread through people who do not know that they are infected. Alissa Zhu with the Clarion Ledger reported on these concerns, speaking to a health care worker whose fiancé is incarcerated, who said "it's a recipe for disaster."   
Long Term Budgetary Impacts
There is a growing concern that the prolonged economic slowdown instituted to help flatten the curve will have serious impacts on the state of Mississippi's budget due to lower tax collections from decreased business activity. Other states are projecting similar budget shortfalls. Sarah Ulmer of Y'all Politics reports that the closure of the state's casinos alone could mean a loss of $4.5 Million in state tax dollars.  This could exacerbate the challenges faced by the Department of Corrections since MDOC requires such a large appropriation from the state to operate.  
Before the virus outbreak, Mississippi was in a good budget position, with tax revenue exceeding estimates. Even then, the state was struggling to hire enough correctional officers to adequately house and supervise the second  largest prison population in the country. Mississippi simply can't afford to operate prisons at this capacity, even in the best of times. Now that the state may be facing budget shortfalls, finding state tax dollars to hire more correctional officers and improve prison facilities will be an even greater challenge.  
By enacting evidence-based policy solutions that prioritize smart reductions in the state's dangerously high prison population, Mississippi can reduce the number of public dollars needed to bring our prisons up to adequate standards and provide better public safety outcomes for taxpayers. 
Three Policy Solutions for Mississippi 
1. Reduce pretrial detention in local jails
At any given time, thousands of individuals are detained in local jails across Mississippi while they await trial. Those with financial resources are able to post bail to await trial at home, but those without financial means can be detained for months until their trial date, even if they are accused of a non-violent offense. States from New Jersey to Montana are currently working to reduce the number of people detained in jails pretrial, as these people can safely await trial at home and reduce the risk of spreading coronavirus in local jails. Mississippi judges can act now to review local jail rosters and release defendants detained pretrial who are not a risk to public safety. This policy is being supported by a bipartisan group of advocacy organizations across the country to limit the spread of COVID-19 in correctional facilities, as well as by a diverse group of state-based advocacy organizations in Mississippi.  
2.  Transfer elderly and vulnerable individuals to home confinement
Hundreds of individuals currently serving prison sentences in Mississippi are aging, infirm, and especially vulnerable to the impacts of COVID-19. An outbreak inside correctional facilities could be devastating to this population. Other states and the federal government are currently considering transferring these individuals to serve terms of home confinement.  In a press briefing this week, President Trump confirmed that the federal government is considering measures to grant compassionate release to vulnerable individuals in the federal system. A similar bill is currently being considered in the Mississippi legislature which would allow the state to grant compassionate release to aging or infirm inmates who no longer pose a threat to public safety.  But Mississippi's Governor can work with the Mississippi Department Corrections to act now. For those who do not pose a threat to public safety and have a place to go, they could be ordered to complete the remainder of their sentences at home, where they will be better able to isolate and practice social distancing. 
3

. Enact legislation that safely reduces the state's dangerously high prison population

This year, Mississippi moved from third to become the second highest incarcerating state in the country. We're moving in the wrong direction. This over-reliance on incarceration not only makes it more difficult for the state to limit the spread of communicable disease, it imposes huge financial and social costs on Mississippians. While the state has made efforts over the last several years to reform its criminal justice system, other states have gone further to reduce their prison populations and provide better outcomes for taxpayers. Mississippi still imposes long mandatory sentences on nonviolent drug offenders, which have not been effective at reducing crime or drug usage. The Mississippi legislature is currently in recess to limit the spread of COVID-19, but when they return they will have an opportunity to advance reforms that safely reduce Mississippi's prison population and bring it in line with other southern states. This will allow the state to prioritize its limited resources toward more pressing needs.  By advancing the following legislation, policymakers can enact evidence-based reforms that safely reduce the state's prison population, remove barriers to work, and provide better outcomes for all Mississippians.