Governor Tate Reeves on Prison Reform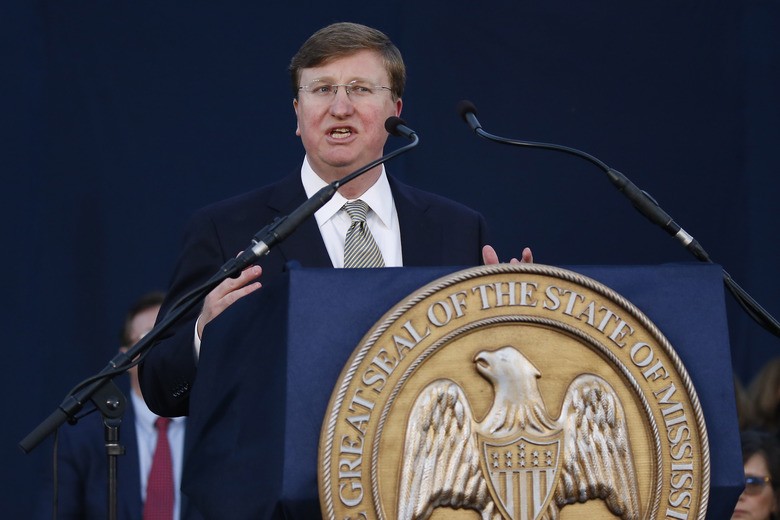 On Monday afternoon, newly inaugurated Mississippi Governor Tate Reeves delivered his State of the State address on the south side of the State Capitol.
Governor Reeves laid out a number of policy priorities in his address including improving the state's education system, protecting foster children, and developing the state's workforce. But he devoted a significant portion of his speech to discussing the challenges faced by the state's prison system and how his administration plans to address those issues.
Reeves made headlines by stating that he has directed the Department of Corrections to begin the process of closing Parchman's Unit 29, one of the prison's most notorious units. Unit 29 has been featured prominently in recent media reports about violence in Parchman, with many pointing to the facility's deteriorating conditions as one of the contributing factors to the violence.
Reeves recently visited Parchman, and in his speech he said this influenced his decision to close the unit. "The problems were infuriating. We will do better. We will right the wrongs of the past, and we will do everything in our power to protect the dignity of every Mississippi life," he said.
As Lieutenant Governor, Reeves presided over the State Senate as they enacted reforms aimed at decreasing the prison population to save taxpayer dollars. These policy reforms have resulted in positive outcomes, allowing the state to avert millions in prison costs while crime rates remain at historic lows.
However, the state's prison population has remained stubbornly high, creating a difficult task for the Department of Corrections to supervise the third highest prison population in the country, per capita.
In the less than two weeks since he was sworn into office, Tate Reeves has taken several steps to address the ongoing crisis in state prisons, including appointing Tommy Taylor as interim commissioner and naming a search committee to find a permanent leader for the agency. "I know that together we will make progress—day by day. It will often be slow. It will often be painful, as we reckon with the mistakes of the past," Reeves said on Monday.
Calls for further prison reforms continued this week, as the number of deaths in state prisons rose to 12 since January 1st. As Reeves works to implement changes at the agency level, lawmakers in the state legislature will consider sentencing reforms to further reduce the prison population, in addition to pay raises for corrections officers.
For updates on legislation aimed at fixing Mississippi's prison crisis and policy solutions that help safely transition people from incarceration to work, read more from Empower Mississippi here.