From the football field to the battlefield, Lockridge overcomes drug addiction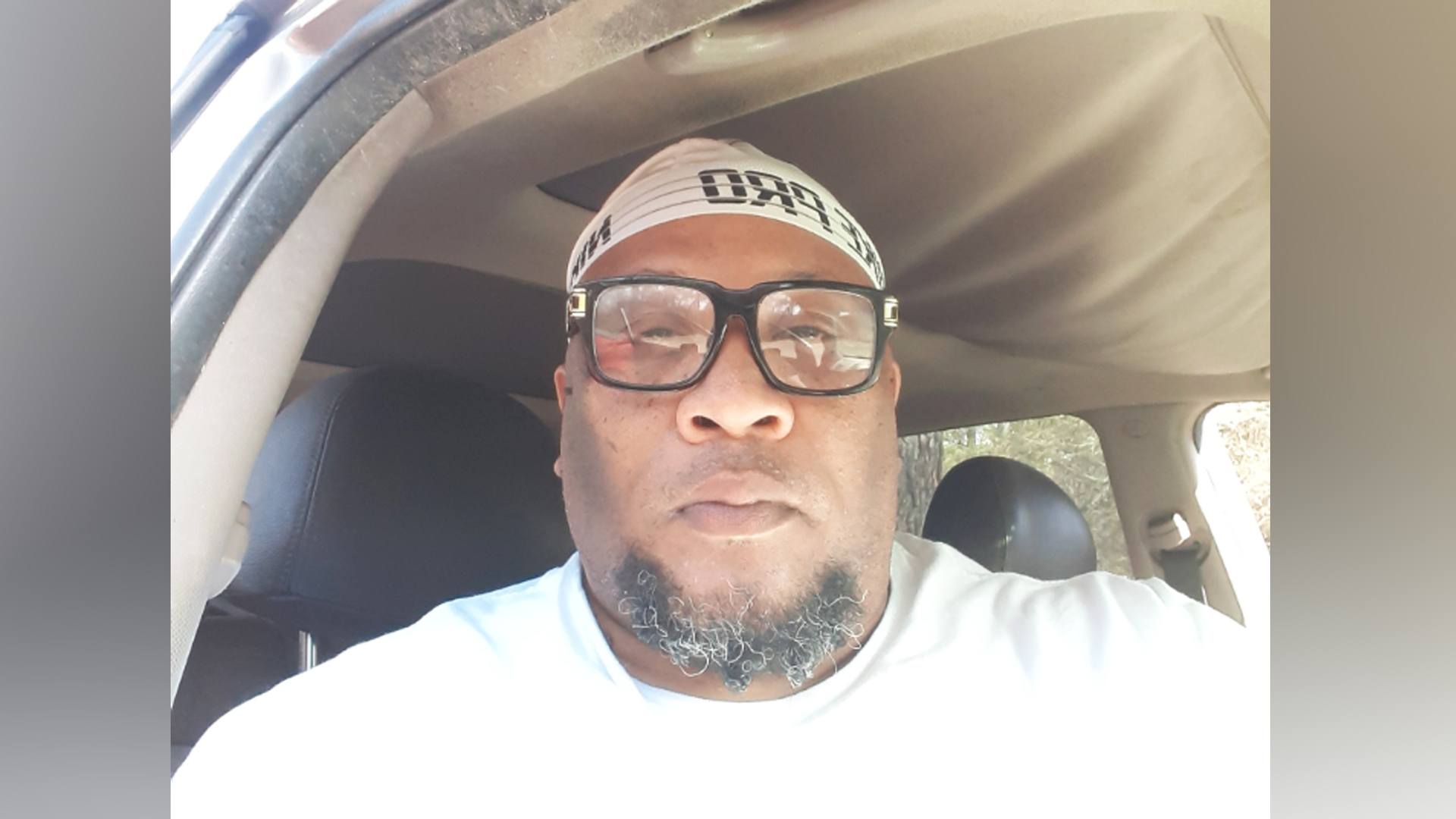 Growing up in Tupelo, Dietrich "Big Truck" Lockridge had dreams of playing football in the NFL.
On the field at Tupelo High School, Dietrich was named an All American and as a senior the scholarship offers began to roll in. He found himself at Jackson State University where the accolades continued. He was named an All American all four years he played at JSU.
In 1992 the dream he'd been working for all of his life came true. He was drafted in the eighth round by the Denver Broncos. "Going pro" was what he'd dreamed about since he was a kid and now, he had the opportunity to step onto that beautiful field and play before thousands of fans.
"It was great," he said in a big booming voice.  "It was all I ever wanted."
However, Dietrich suffered a heartbreaking injury when his spinal nerve was bruised in practice. Lockridge made what he called "a rookie mistake" while pass-blocking a linebacker in a scrimmage. "I hit him with my head down," he said. Dietrich couldn't get up after taking the hit.
Dietrich sat out a year after his injury and planned to come back the following year.
"The New York Giants were looking at me," he said, "and I took a physical. The doctors came back and said they wouldn't take a chance on me because my neck looked bad."
With that news Dietrich's dream of playing in the NFL was shattered.
"That was really tough," he said, "but in 1994 I had the chance to go to Canada to play football. I did that, but eventually came home to Tupelo because I didn't really like playing up there."
That's when Dietrich's troubles began. He was grieving the loss of his promising football career when he turned to drugs to cope.
"You know, I didn't make it in pro and depression set in when I came back home because I didn't have anything. That corner down the street was attractive to me because that's where everyone would stand around and hang out so that's what I did too. I started hanging out around there and that's where I began doing drugs."
Hanging on the corner led Dietrich to a 17-year drug addiction and two different stays in prison.
"The second time I went to prison, I met Stanley Stubbs. I worked as one of his crew members and he shared with me what he'd been through," Dietrich said.
Dietrich's second prison sentence was for 20 years for the sale of cocaine with 8 years to serve.  He served 10 months before his release from prison in 2010.
"I was blessed because they saw me working to turn my life around. They recognized that I was changing," he said, "and they let me out."
Dietrich was released on house arrest for six months and was able to find a job in his hometown.  He was ready to go to work.
"I had embarrassed my family, and when I got out the second time my attitude had changed. I got out early because I had gotten into some of the programs offered in prison and it changed me. I was lucky because I came from a good family and work came easy. They helped me find a job and I knew I had to go to work. I had to pay child support and work to pay off my fines," he said.
He went to work for Foamex Innovations (FXI) in Tupelo when he was released.
"I have been working at the same place ever since," he said proudly. "It was necessary for me to find a job, or I knew I'd end up right back in prison."
Today, he serves as a senior coordinator overseeing the production of mattresses and other products by the company.
"Overcoming my drug addiction was something I had to do," he said. "It really happened one day when I was looking at myself in the mirror.  I was in the back room in my grandmother's house getting ready to do the cocaine I had, and I stopped and looked in the mirror and wondered, 'Is this going to be the one that takes you out?'''
Dietrich said he looked in the mirror and thought to himself that he was tired of living his life that way.
"I didn't want to live like that anymore," he said.  "I had been tormented, and I believe we all are tormented and have to find our way out."
Today, Dietrich has found his way out and is clean and sober and leading a productive life.
"That doesn't mean it isn't hard sometimes," he said. "Sometimes I let my mind go back to what it would be like if I had been able to play football, but when that happens, I have to get my mind off of it and come back to where I am today. I've come a long way."