Empower Names Director of Justice & Work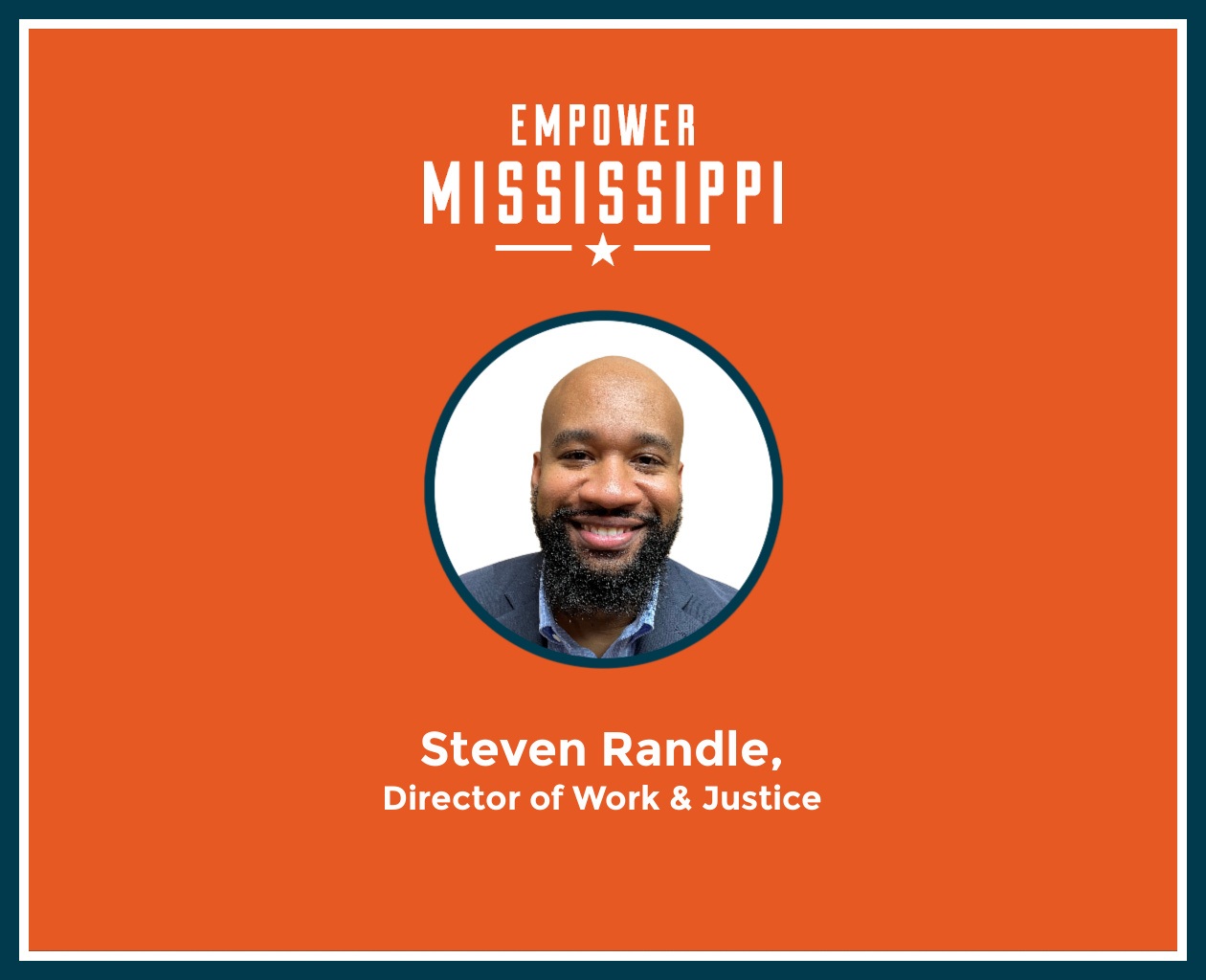 I am excited to welcome Steven Randle to the Empower Mississippi team. Steven will lead our work and justice initiatives, leading efforts to expand work opportunities for Mississippians and safely reduce criminal justice system involvement
Steven comes to Empower from previous roles at Tougaloo College, the Mississippi Community College Board, and the campaign and legislative staff of then-Lt. Gov. Tate Reeves.
In the last few years, strides have been made in Mississippi to both expand job opportunities and address our broken criminal justice system. Leaders have pushed for regulatory reforms, like occupational licensing protocols to create a more fertile environment for would-be entrepreneurs and Mississippi businesses. Leaders have also worked to implement new policies to help released offenders re-enter their communities.
Despite the progress on both fronts, Mississippi remains one of the heaviest regulated states in the South and suffers from significant pre-trial process deficiencies, a complex web of sentencing laws that creates inequity, the second highest incarceration rate in the country, and a reticence to push new reforms that would help to rehabilitate and restore offenders.
For Mississippians to rise, we believe that we must continue to find ways to adapt and address these pressing issues. We are looking forward to a great 2021 with Steven heading up these important policy areas.