1,000+ to Rally in Jackson During National School Choice Week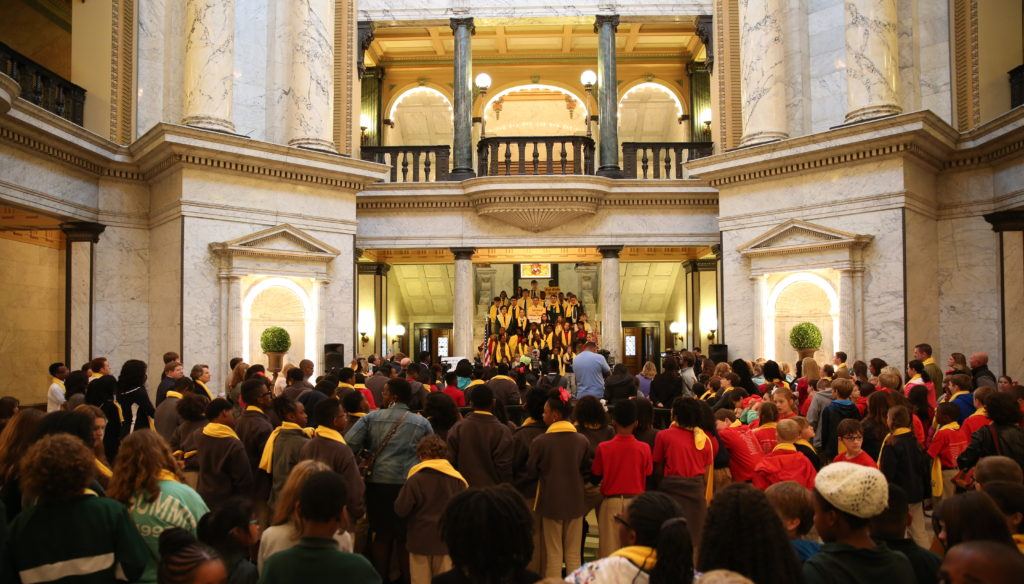 More than one thousand students, parents, teachers, and community leaders will celebrate school choice in the Magnolia State during National School Choice Week.
The event will be held Tuesday, January 24, 2017 in the second floor rotunda of the State Capitol at 9:30 a.m. Gov. Phil Bryant and Lt. Gov. Tate Reeves will speak at the celebration featuring dynamic student performances.
The rally will coincide with National School Choice Week (January 22-28, 2017), which will feature more than 21,000 events across the country. The goal of the event is to highlight the importance of school choice to families in Mississippi.
"Every child in Mississippi deserves access to a high quality education," Grant Callen, president of Empower Mississippi said. "Unfortunately, many Mississippi parents know their children are not in the best educational setting, but because they can't afford to move or to pay for private school tuition they feel trapped. During National School Choice Week, we will celebrate the school choice options available in Mississippi and draw attention to the critical need for even more opportunities for Mississippi families."
Empower Mississippi is the lead planner of the event.
Held every January, National School Choice Week is an independent public awareness effort designed to shine a positive spotlight on effective education options for every child. Through more than 20,000 independently planned events across the country, National School Choice Week raises public awareness of all types of educational choices available to children. These options include traditional public schools, public charter schools, public magnet schools, online learning, private schools, and homeschooling.
Yesterday, Gov. Phil Bryant declared January 22-28 as School Choice Week in the state of Mississippi.
To stay connected with what is happening in Jackson and up to date with the school choice and education reform movement in Mississippi, Join The Movement today.