Will homeschooling trends continue this fall?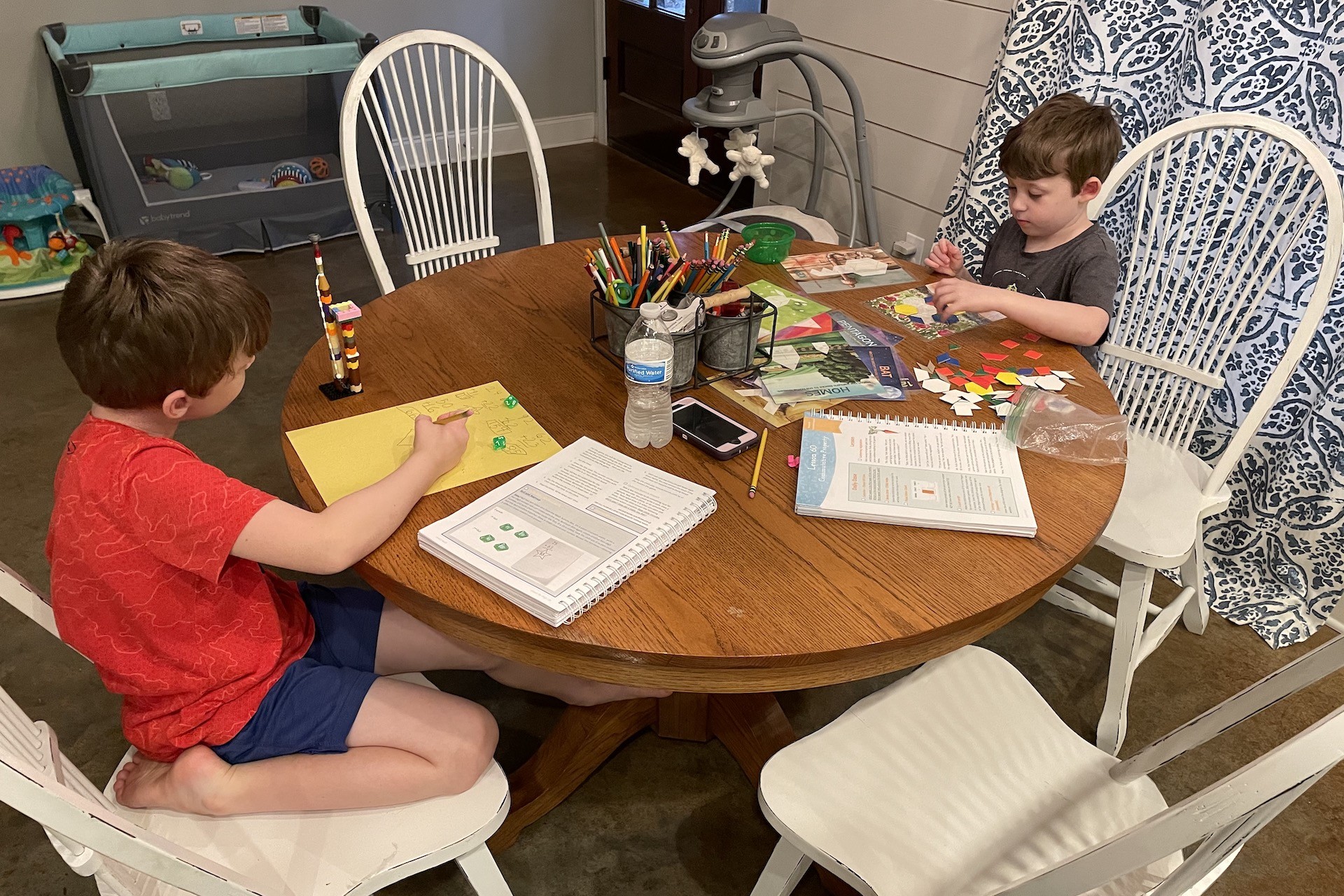 With a new school year in focus, we recently filled out our Certificate of Enrollment to homeschool for the upcoming year in Mississippi. As we enter our fourth year of homeschooling, it's hard to believe homeschooling – not long ago a tiny sector of the education landscape – would grow in the way it has.
Prior to 2020, the number of homeschoolers nationally had held steady at around 3% for more than a decade. That was true in Mississippi as well.
But COVID changed that. While all schools were shut down in the spring of 2020, they opened in some form by fall. Some just online, but much of Mississippi had in-person classes last year, at least for a few days a week.
How many new homeschoolers do we have in Mississippi?
The Census Bureau shined some light on that question in recent surveys. When the pandemic first took hold, they completed Phase 1 of the Household Pulse Survey and found that 5.4% of households were homeschooling. That was up to 11.1% of households by the start of the 2020-2021 school year with a clarification added to the school enrollment question to make sure households were reporting true homeschooling rather than virtual learning through a public or private school.
Mississippi had one of the largest jumps in new homeschoolers according to the survey. While Mississippi was below the national mark at 3.4% last spring, that had increased to 15% by the fall. There is a 3.8% standard error, but the 11.6% jump is the fifth largest in the country.
What may be most interesting, particularly to those who hold stereotypical views of homeschoolers, is the diversity of new homeschoolers. The percentage of black homeschoolers increased from 3.3% last spring to 16.1% now. For Hispanics, the jump was from 6.2% to 12.1%. The number of white homeschoolers is now 9.7%, up from 5.7%.
How do you homeschool in Mississippi?
Families are required to essentially "register" their child (of compulsory schooling age) for homeschooling with their local district. That is six years old, or first grade for most. In reality, it's a one-page form you must fill out and turn in at the beginning of the school year.
There are no requirements in who can teach, what the curriculum should look like, or how many hours of schooling you must complete. A "simple description" is required on the form but saying something like "age-appropriate education" will do the trick. This provides full autonomy for families to customize an education.
Will that change?
We have loud voices on the national radar from those like Harvard professor Elizabeth Bartholet who called for a ban on homeschooling last year. She now wants the Biden administration to "reform the current homeschooling regime." By reform, she means ban.
While being a nuisance, the federal government doesn't hold that much power. As for the state, we occasionally see bills like this mandating certain curriculum for homeschoolers pop up. But so far, there has been no action. That likely/ hopefully won't be changing any time soon.
There has also been some pushback in states about new learning "pods," which are essentially groups of homeschoolers who have pulled their resources together to create a small educational setting. Think homeschool co-ops, but more likely to be run by an outside teacher rather than by participating families.
This is a back-to-the-future approach to schooling that is only expected to continue in popularity.
Reasons for homeschooling
If you were to talk to 10 homeschooling families, you would probably get 10 different answers on why they homeschool. That continues to be true today, even more so than in prior years. What we have seen in light of the post-COVID bounce is that there are families who have the exact opposite reaction to the current situation – some don't like mask requirements or the social distancing while some are concerned for their child's health and believe they cannot safely be in a school – but the same conclusion, which is to homeschool.
Which, of course, is what has long made homeschooling so compelling. Health and safety issues aside, those same questions families have about what their child is learning, how they're learning it, or when they're learning it is answered by homeschooling. You are at the mercy of no one but yourself.
Long before we had ever heard of coronavirus, we made the decision to homeschool our kids so they could pursue their specific interests and passions, have a Christian background in everything they do, and be together as a family.
But our "why" doesn't matter for your decision to homeschool. That's what is so great about it.