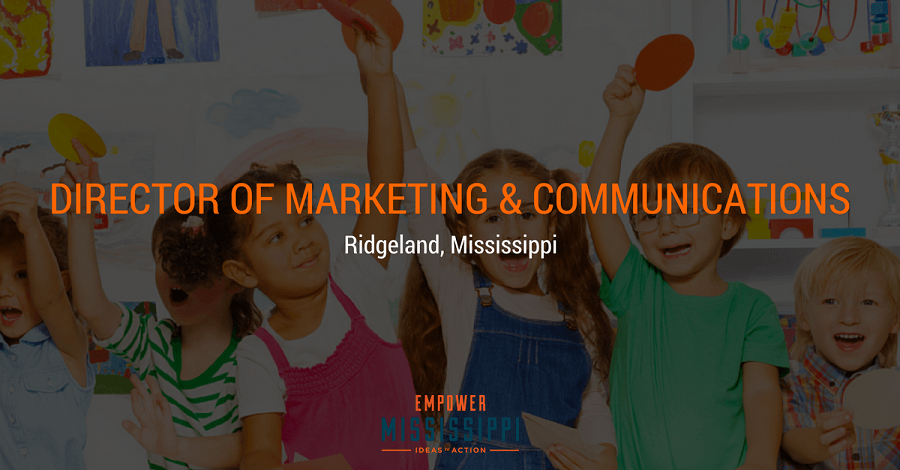 The Empower Mississippi team is making a difference in the lives of Mississippians by advocating for public policy changes that create opportunity and remove barriers. We have led the fight for school choice in Mississippi and have demonstrated our ability to achieve results. Life-changing doors of opportunity have been opened to thousands of Mississippi children who now have the freedom to choose their school, and there's still much work to do. Our newest initiative is reforming Mississippi's criminal justice system to ensure a fresh start is attainable for all citizens.
With a top-notch team of policy experts and community outreach professionals, our mission is simple: change laws to remove barriers to opportunity so Mississippians can flourish.
If you're ambitious, entrepreneurial, and a world class communicator and want a fast-paced, results-driven workplace, working alongside the most talented team of professionals in the state, we want you on our team! We're looking for a skilled marketer who will oversee our mission expansion, guiding the growth of Empower's brand with all audiences.
Strong communication has been a hallmark of our success since our founding. Now we're seeking a Director of Marketing and Communications who can take our message to the next level. This position will work directly with our policy staff and CEO to deliver clear, compelling messages that keep people engaged and result in policy wins. Empower Mississippi offers competitive compensation, a generous health insurance/HSA package, paid time off, paid holidays, and a retirement matching contribution.
Responsibilities
Develop and implement a consistent brand for the organization.
Develop and implement a communications strategy that utilizes a variety of platforms to advance the organization's mission.
Develop messages and outreach strategies in consultation with coalition partners.
Regularly produce various content types, including email, social media, personal stories, press releases, articles, etc.
Create content marketing campaigns to drive leads and subscribers to generate traffic to our website.
Manage the message so that we communicate consistently and effectively.
Continually improve the organization's social media platforms and all email communications.
Translate complex policy issues into simple narratives that inspire citizens to action.
Create new media contacts and manage existing relationships.
Develop and monitor communications and marketing budget.
Prepare quarterly metrics updates.
Collaborate with others to create innovative content ideas.
Explore new avenues for outreach, including podcasts, apps, digital platforms, etc.
Ideal Candidate Will Have
A bachelor's degree.
Three or more years of experience in a communications, marketing, advocacy, public relations, or related field.
Exceptionally strong writing ability.
Strong project management skills and the ability to multi-task, set priorities, and follow through.
A respect for deadlines and results.
A highly motivated, self-starter attitude, with the ability to take initiative and work independently.
A personal work style that is effective in a small staff environment in which one must both be a team player and bear individual responsibility for advancing the organization's goals.
The ability to adapt and stay informed on social media trends and the best ways to reach our audience.
How to Apply
Qualified candidates should submit the following application materials:
Cover letter detailing:

Candidate background
Interest in the position, including passion for the mission of Empower Mississippi.
A compelling case for why the applicant is a good fit for Empower.
Salary requirement

Resume
Two writing samples
Materials should be emailed in one PDF document to Gina Metzger at gina@empowerms.org.