Welcome to The Front Porch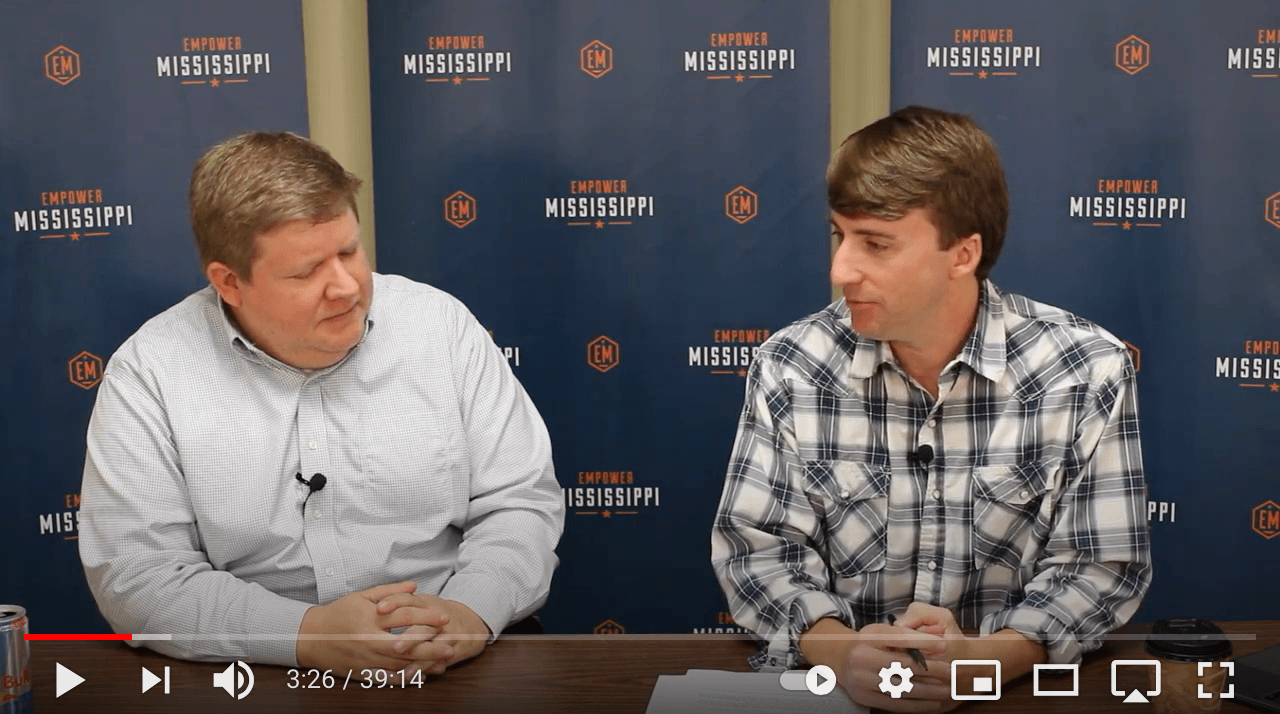 This week, Empower officially launched our new video and podcast series, The Front Porch, where the team will discuss the biggest issues of the day, while having a little fun. You can check out our first episode Welcome to The Front Porch here.
One of the ideas about this series is we want to have honest discussions. Our mission isn't to be political or ideological. I admired Kirk Fordice as a governor, but his famous line "Only positive Mississippi spoken here" is not the sentiment we should have. Mississippi is home and has many great qualities, but we need to be frank about our weaknesses.
Because regardless of how we feel, an honest account shows us people are leaving Mississippi in search of better opportunities elsewhere. In the past two decades, we have seen the number of school children in Mississippi decrease, while the number of retirees increased. Those leaving represent prime working-age adults, often with children. A society that is not growing cannot survive.
We talk about that and much more.
Here's a recap:
(0:57) Introduction
(3:22) Mississippi is losing population
(6:16) Changes to schooling
(14:30) New education money
(18:05) Transfering districts
(20:05) Infrasture spending, which includes unnecessary attacks on crypto
(22:58) What can local governments do with $1 billion?
(29:02) Olympics
A new episode will be released each Wednesday on Facebook, YouTube, Spotify, Anchor, or in your inbox.