WAITLISTED UPDATE: Hopkins Family's ESA Returned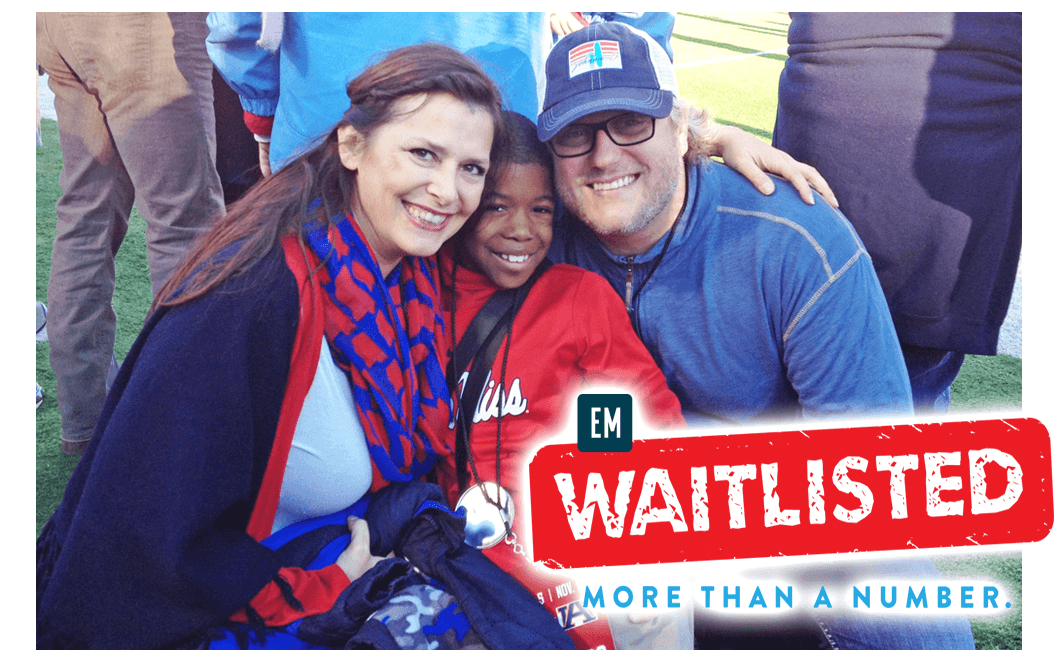 Christmas came a few weeks early for Missy and Will Hopkins as their son Alan was re-awarded a Special Needs Education Scholarship Account (ESA).
The Hopkinses were left in limbo after a misreading of the law led to their dyslexic son's scholarship being taken away. The release of the family's #Waitlisted story in October moved legislators to take action on the issue.
The Hopkins family was one of over 200 families on the wait list for the August lottery. The ESA is valued at $6,594 this school year and Alan's name was drawn to receive one of the scholarships. However, his ESA was withheld because the private school he was attending in Tennessee was outside a 30-mile radius from home to school. The family lives in Oxford but travels to Memphis, Tennessee, each day for Alan's schooling.
Missy was told that if the family could move within two weeks, they would be able to keep their ESA, otherwise they would forfeit the scholarship. The Hopkinses lost the scholarship and have been struggling to make ends meet when it comes to Alan's education.
Ready to give up, Missy shared her story with Empower Mississippi and captured the attention of several legislators.
"I was baffled by what they were told by MDE (Mississippi Department of Education)," said Representative Carolyn Crawford who introduced the original ESA legislation. "There was no 30-mile stipulation in the law at all. That was not the intent of the law."
Thanks to the involvement of Crawford and Senator Gray Tollison, Alan has now received his ESA and according to Missy it was just in time.
"We are nearing end-of-the-semester testing, and at his school students are not allowed to take those tests until they have paid for the semester," Missy said. "We were going to find a way to pay for Alan's schooling, but we were trying to figure that out when lo and behold our ESA funds were returned."
While Missy said they are grateful and pleased to have the funds returned, she said the fight for the victory was a long, bittersweet one.
Missy was asked to re-submit all of her paperwork, including new paperwork from the Oxford School District documenting her son's case and stating that they were not able to provide services for him.
"That was not acceptable to me," she said.  "My son has not been a student in that school district for quite some time and I was not going to go back and start all over."
That's when Senator Gray Tollison of Oxford intervened for Missy.
"I sent him my communications and explained the situation," she said. "He contacted MDE and we were then able to proceed."
While Missy is pleased with the outcome of their case, she said she can't help but wonder about other families.
"It feels like a shallow victory because I wonder how many other families out there have been told the same thing," she said.
Rep. Crawford noted that MDE planned to review cases to find out.
"They said they would look back to see if other families were told the same thing that Missy was told," she said.
The Special Needs ESA is an important option for Mississippi families according to Rep. Crawford.
"Some areas of our state don't have education services that some of our kids require," she said, "and parents have to look elsewhere. Kids with disabilities must have additional education opportunities and our education system doesn't fit everybody. Students have various needs, and parents want their kids to be as successful as possible."
Crawford said she was disappointed that the Hopkins family experienced undue financial stress. She added that school choice is critical for families.
"I've seen it myself," she said. "This is a stressful situation and parents are tired of fighting. They're tired of waiting."