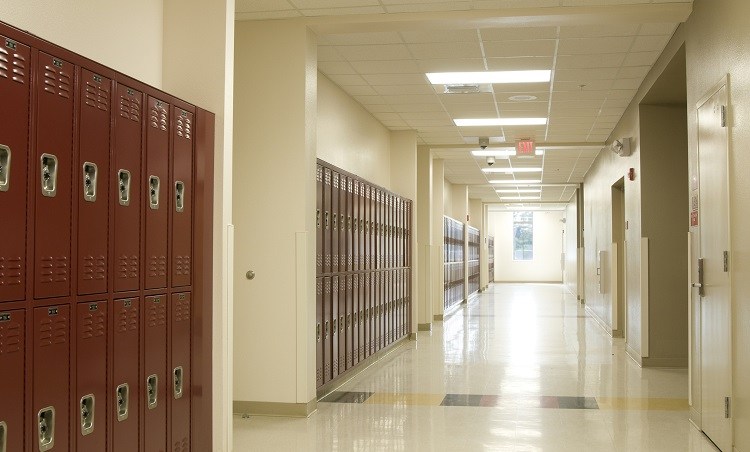 There's been a lot of talk about a lottery in Mississippi over the past few years. But as Steve and Sue Jones know very well, Mississippi already has a lottery: a lottery that can change their child's future.
Right now, there are nearly 200 families hoping to receive an Education Scholarship Account for their child. Because the program has been level-funded for the past three years, the ESA has not been able to grow. But that hasn't slowed down interest from parents.
Unfortunately for those not yet in the program, they will simply have to wait, hope, and pray that their names are called in the July 6 lottery scheduled this summer.
A heart for fostering
After raising their three biological children, Steve and Sue Jones have seen their lives move in a different direction. While many are planning for an empty nest, Steve and Sue chose to take on a new challenge.
Over the years, they have fostered about 15 children since their last biological child moved out.
"I felt like it was the will of God," Sue said. "He laid it on our heart and gave us a burden for children. We got in it to love children and give them comfort while they were away from their families before they could be reunited or adopted."
Fostering has led to the adoption of four siblings: Mahn (14), Calvin (10), Delaina (9), and Faith (3). They adopted the older three children six years ago and then added Faith shortly after she was born.
Mahn was in 2nd grade when the Joneses adopted him. He began in public school. The local elementary school worked well for him. But by the time middle school came, Sue and Steve started looking for new options. They didn't want the outside influences of a larger setting to distract him after growing so much. Sue homeschooled for a year but thought Mahn needed something else.
So this past year he attended Grace Baptist Academy in Semmes, Alabama, a 30-mile drive from the family home in Lucedale. This small private school allows children to move forward at their own pace. And it's working great for Mahn.
"He's a totally different child compared to just a couple years ago," Sue added. "He's thriving today."
Calvin's story
When he was younger, Calvin overdosed on methadone. He was in the ICU for several days. Before Steve and Sue, Mahn was all Calvin had to take care of him. Needless to say, he hasn't had the easiest path in life.
When Sue first took Calvin to see doctors and to receive testing, she was told numerous times that he would never have a 'normal' life. He would always be a little different, a little behind his peers. And that they would just need to accept it.
"But I would not accept it," Sue said. "I sat in doctors' offices many times and just cried. I thought he knew more. I had this belief that this child could do something. There was something in me that said I shouldn't give up. People probably thought I would, but I just didn't. Then we found a doctor who understood. They did a nonverbal test and we discovered he just had a language problem."
After that was completed, they had to decide how far they were willing to drive. The best school at the time for Calvin was the DuBard School in Hattiesburg. Since 2015, they have made the 140-mile roundtrip to Hattiesburg. All for Calvin's education.
And he has grown like no one could have imagined.
"He's my miracle boy," Sue proclaimed.
Life on the highway
The Joneses are driving up to 400 miles per day to make two trips a day to Hattiesburg and Semmes. Both cities also happen to be in completely opposite directions. Sometimes they carpool. Sometimes they pay a driver. Sometimes they just drive and drive.
Like most people, the family can't just up and move. Steve is a pastor at a church in Lucedale. And they can't stay in Hattiesburg or Semmes during the day because of the health issues with Faith, their youngest.
Along with the cost of gas and wear and tear on their vehicles, Calvin has progressed to the point where the Joneses are thinking about his options today. And their dream of not having every child in a different location.
They would love to have Calvin either at Grace Baptist Academy with Mahn or at Bright Beginnings Academy in Mobile, a school that specializes in the language disorder that Calvin still needs help with. That would at least have the family driving in the same direction.
"We drive over 5 and a half hours a day, every day for education," Steve said. "I had no idea it would go in this direction. But we take it with strides. You do what you have to do. We made a commitment to these children. And we will spend our last dime on them if that is what it takes."
"Love, God, and education is what we can give these children," Sue added.
On the waiting list
Calvin is currently on the ESA waiting list. His name didn't get called when the Mississippi Department of Education held a lottery in February. They are praying for a better outcome this summer.
With the ESA, they would be able to customize Calvin's education to meet his needs in a setting that works best for him.
"It would help us to get the ESA to help Calvin further his education," Sue said. "Without it, it would be extremely difficult to provide him the education he needs."
Steve and Sue just want their children to grow up and become successful, whether that is through college or a career path. They want their children to be able to make a living.
"If I listened to the doctors, Calvin would have just ended up on disability or welfare his whole life," Sue said. "I didn't want that for him. I wasn't going to accept what they were saying, and I pushed him as much as I could."
Like hundreds of other families in Mississippi, they will be counting on the lottery to help make those dreams come true.