Traveling the state to celebrate National School Choice Week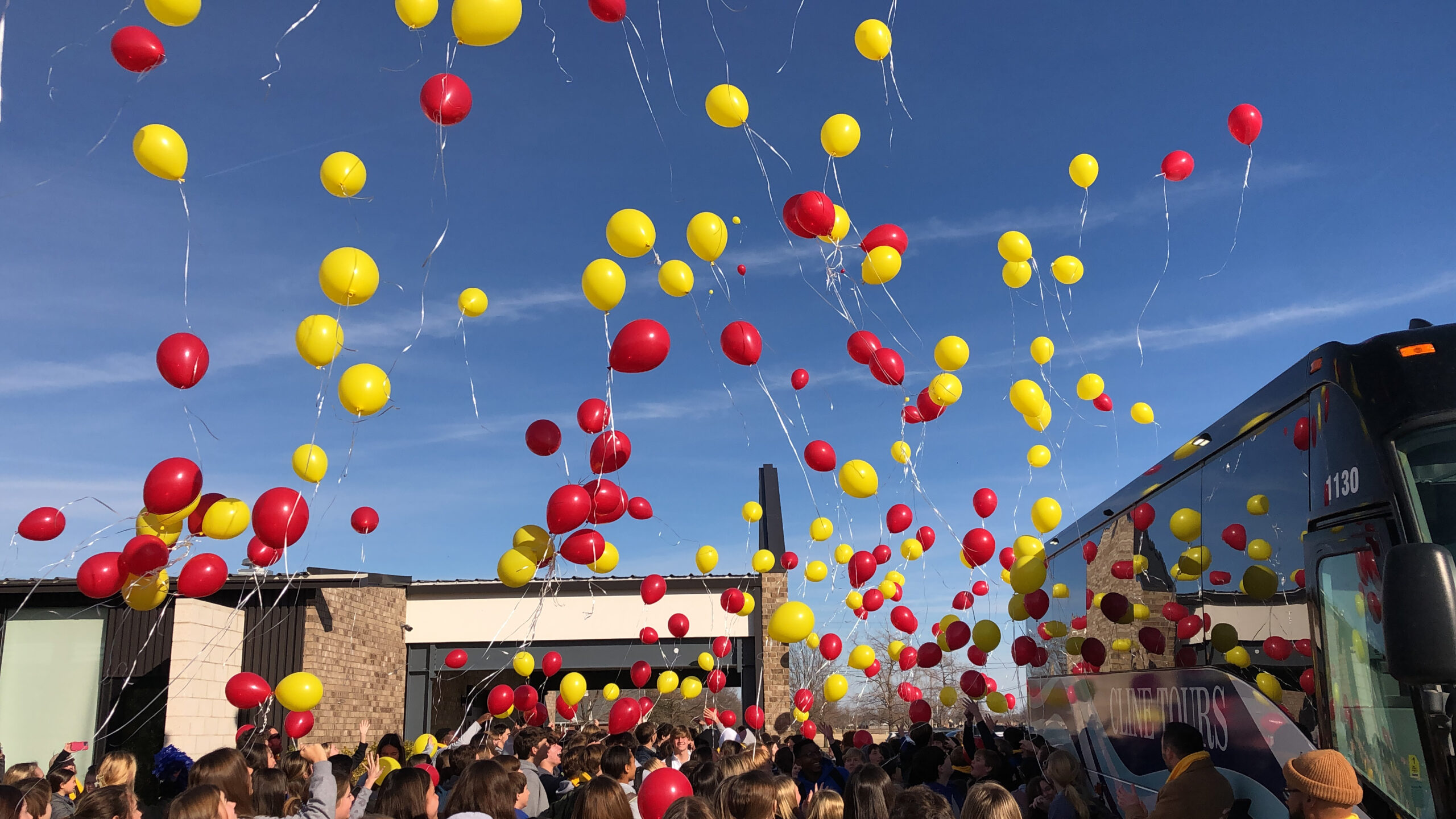 Every January thousands of students, parents, and teachers descend on the State Capitol to celebrate National School Choice Week.
This year, Empower Mississippi took the celebration on the road traveling the state visiting all different types of amazing schools.
Check out all the fun we had in the video below.
Bayou Academy, Cleveland
"I've been at Bayou for 10 years and it's a great school," said Gracie Black, an 11th grader. "We stand together. We have great students and faculty, and they truly care and want to be there for us."
That sentiment rings true with Headmaster Curt McCain.
"Our school is unique because we have a diverse community. Our motto is 'We are one.' We come from different areas, different backgrounds, but when you come to Bayou Academy, we are one big happy family. I hope our students feel loved and empowered to go out into the world to make a difference."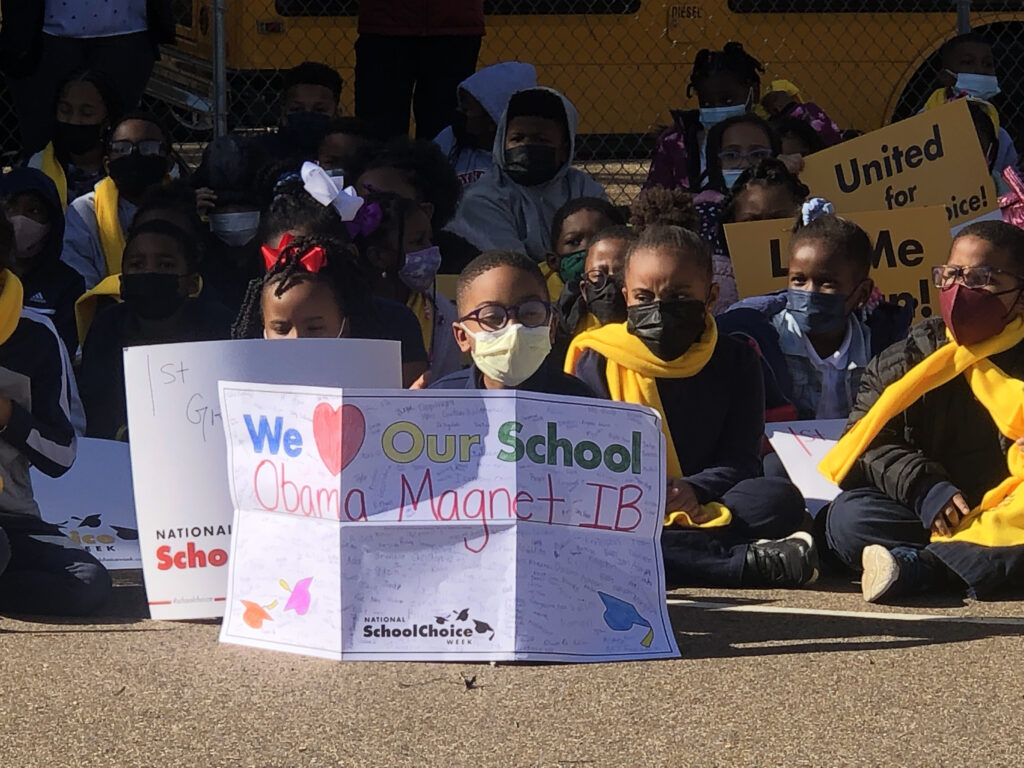 Barack Obama Magnet School, Jackson
From the cheering crowds to hundreds of balloons released to kick off the celebration, the Empower bus headed south to Jackson where the team visited Barack Obama Magnet School. At Obama, students are encouraged to be lifelong learners and to take a global approach to their education.
"Our school is built on rigorous learning," said Dr. Dominique McInnis, Lead Teacher at Obama Magnet School. "We push these students, and they show us that they can achieve anything they put their minds to. Thinking about choices, it is absolutely important for us to have that ability to send our children to the school we want them to go to."
The students at Obama know they are loved and welcomed with open arms by the teachers and staff. It could be heard through their cheers "I love my school!" The students greeted the Empower team on the basketball court where everyone was cheering loudly through showers of confetti.
"I love the subjects that we learn and the special subjects we go to each day like Spanish, counseling, library, and music," said Gage Green, a fourth grader. "My favorite thing about my school is the teachers we have."
"Our teachers teach their scholars to be inquirers—to be thinkers," said McInnis. "They go into the classroom not trying to be sure that students can pass a test, but that they have those lifelong skills to apply later on in life."
3-D School, Petal
Leaving Obama Magnet School, the tour bus headed to South Mississippi to the 3D School in Petal which is a special service school for students with dyslexia. Surprising the students upon arrival were the Southern Miss cheerleaders and Seymour the Golden Eagles' mascot who helped lead the students in their school celebration.
"The 3D School's main focus is strengthening our students' reading, writing, and spelling skills so that when they leave us they are stronger academically wherever they want to return to school," said Dr. Cena Holifield, founder of the school. "If parents don't have a choice, then you are going to lose about 25-30 percent of your learners. If they aren't getting what they need then they are going to wind up in the system somewhere if they don't learn to read, write and spell. It's very important that we provide this service to them very early on."
Parents like Keeba Smith agree.
"My daughter struggled early on, and she didn't have much opportunity in the public school. I remember the first day she came home from the 3-D School she said, 'Mama, I'm not alone.'"
Smith, who is a public educator herself, knew that choice was important for her daughter because she needed more specialized instruction.
"As a teacher, you want to help all students and sometimes, they can't get it where you are, but they have a choice to go other places that can service their needs and come back to the public school setting and show that they are not behind," she said. "My daughter and so many students here have a chance to thrive and flourish. It shows that where you start is not where you are going to end up. Her future is looking brighter than it was before. I have so much faith that she's going to do great things."
Teachers like Ashley Kate Branch who teaches fourth grade at the 3-D School recognize the importance of choice when it comes to education.
"We have the freedom to teach how we need to teach," she said. "Parents need to have that choice because without the choice you can't afford to send your kids anywhere else and you're sort of stuck within your district. You know your child needs extra help and it's hard with a big classroom, but when you have a smaller school specialized just for them, that's everything for their future."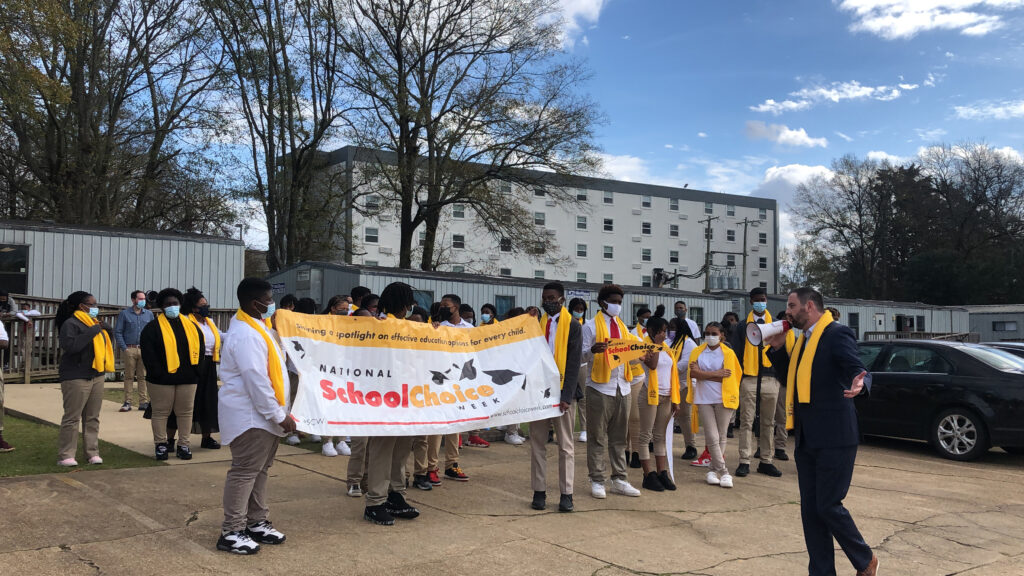 Midtown Public Charter School, Jackson
The bus then headed back to Jackson for its final stop on the tour. The team visited Midtown Public Charter School where students were excited to show off their school.
"Everybody here is one big family," said eighth-grader Jaquez Watson. "It's best for me to have a choice in my education so I can feel comfortable in my environment."
A comfortable learning environment is important to both students and teachers at Midtown.
"I come from the second-largest district in the state of Mississippi where my class size was 34 and up," said Toney Hays, a fifth-grade math teacher at Midtown. "The benefit of our 12-15 student class size is giving them that one on one small group attention they need, but those that need extra attention, I'm able to do that without worrying about 25 other students in the room."
Hays stressed the importance of choice for families in Jackson.
"It's important that they see that there are other options for their child than just going to the traditional neighborhood school," he said. "It's always good to have a variety placed in front of them."
He noted that teachers teach more freely at Midtown which, in turn, helps students flourish.
"I have the opportunity to teach the way I feel is best for my students and not how someone higher up says my students are supposed to learn. I like being able to choose what I teach and how to teach it."
***
Schools throughout the state should be celebrated for the education they provide for their students, and more options mean better outcomes for students. Currently, only about 15 percent of Mississippi students are enrolled in a school besides their neighborhood district school.
Ultimately, choice is an empty promise if there are no great schools that are financially accessible in every community. That's why Empower Mississippi is working with lawmakers, community leaders, and parents to develop great school options in every community in Mississippi so students grow up prepared to pursue their dreams.