Traditional classrooms should be one of many options this year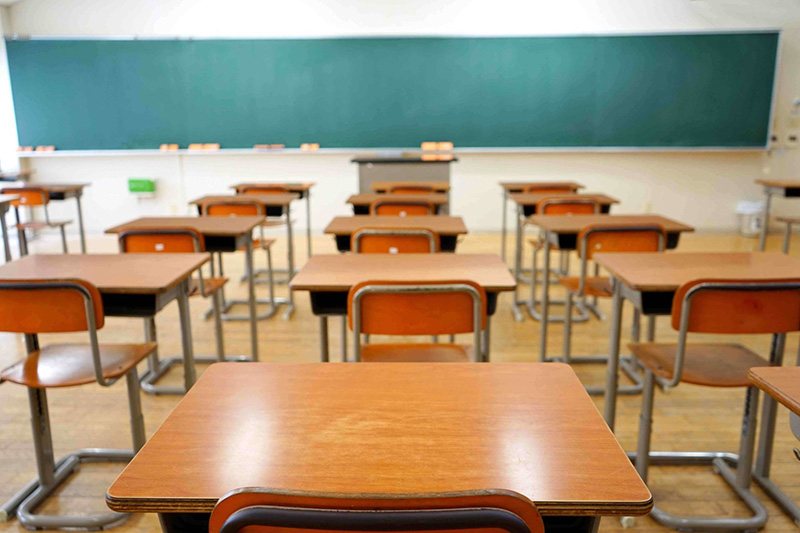 With polling indicating many parents are loath to send their children back to traditional classrooms, providing as many options as possible for families to choose from should be the primary goal as schools reopen.
In a recent national poll, 58 percent of parents said they plan to make a change in their child's education with 20 percent reporting they've already transitioned to a different setting.
Another poll found a majority of parents were likely to switch to at-home learning with Southern parents being the most likely to do so. As August loomed, other polls revealed growing concerns about full-time, in-person instruction.
With wildly different views among parents, particularly given job and health considerations and competing directives, it's clear that the traditional classroom should be only one of the options available to families this year.
While the public education system as a whole is not set up to view families as customers, it is facing increasing pressure to meet a long felt, now urgent desire for customer service: as circumstances change and different needs or priorities surface, parents want the ability to choose the educational setting that works best.
And they're not the only ones. Teachers have differing concerns about returning to traditional classrooms as well with one national poll showing as many as 1 in 5 teachers could resign where schools move forward with in-person instruction. In Mississippi, that would mean an exodus of over 6,000 teachers.
Earlier this year, Mississippi's State Board of Education gave districts the opportunity to choose a traditional, hybrid, or virtual schooling model for the 2020-21 school year. So far, many districts are choosing models that incorporate at-home learning options for at least some students and putting various safety measures in place for in-person instruction, including distancing requirements and alternating instruction days.
Undeniably, district capacity and community needs differ, so the guiding principle for education leaders should be to provide as many quality options as may be attractive to families while also ensuring access to options that may not be feasible for every school or district to provide.
Hundreds of millions of dollars for distance learning and innovative education solutions have flowed to Mississippi this year in the wake of COVID-19. Between this funding infusion and fewer regulations than usual crowding the education system, Mississippi should not waste the opportunity to create a more mobile, personalized education system:
Virtual instruction has become ubiquitous in Mississippi out of necessity, though the state has been slow to focus on virtual schooling before this, lagging behind other states with growing menus of part-time and full-time virtual options. With efforts to increase access to devices and broadband underway and fewer regulations discouraging or preventing virtual instruction, now is the time to give students direct access to statewide, full-time virtual schools operated by the state, districts, or even out-of-state providers.
Open enrollment is the ability to move between school districts. This practice is limited in Mississippi by school boards who are willing to allow students to transfer out of their districts and school boards who are willing to allow students to transfer into their districts. Giving students the ability to opt into districts willing to serve them without having to gain prior permission from their home district's school board would offer invaluable flexibility to families in districts without the capacity to provide the options they desire.
'Learn Safely' scholarships are a new and evolving front in education in light of the COVID-19 pandemic. These scholarships would move existing, pro-rated per student education funding or smaller, supplemental amounts to families to pay for in-person tutors or online tutors, small group instruction, special education services and therapists, online courses, and curricula. For both families and educators, this flexibility would provide another level of individual freedom to pursue individualized opportunities to learn, and teach, safely for part or all of the school year.
Policymakers and leaders at different levels of the education hierarchy should work together to give every student the opportunity to learn safely this school year — a move with short and long-term benefits for Mississippi students, families, and educators.