Thigpen named Senior Advisor at Empower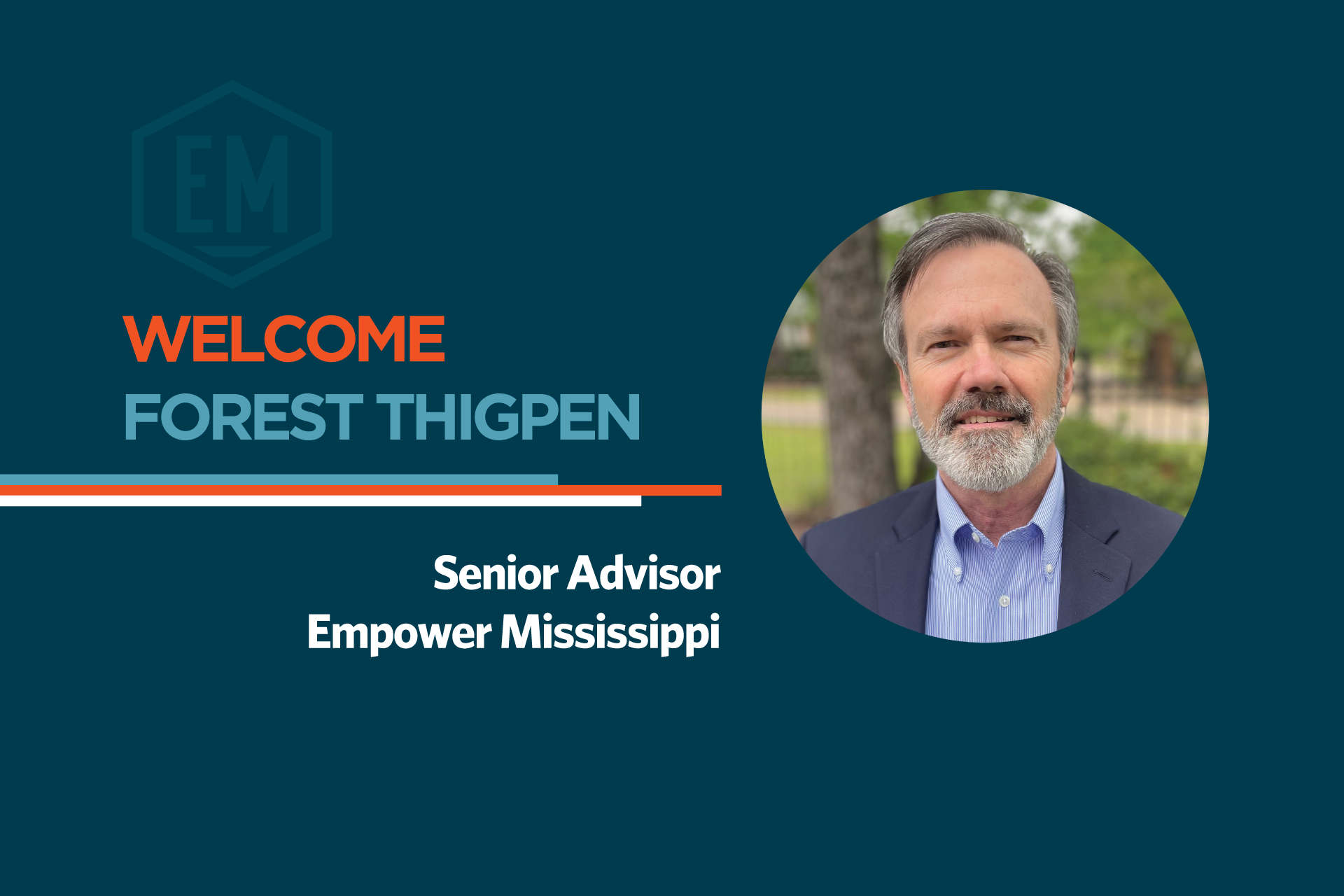 Empower Mississippi welcomes Forest Thigpen to its growing team. In his capacity as Senior Advisor, Forest will play a critical role in strategy development, public policy research and advocacy, government relations, and community engagement.
"We're thrilled to have someone with Forest's knowledge, integrity, and credibility join the Empower team. No one has more public policy experience and institutional knowledge of the legislative process from walking the halls of the Capitol for 30 years," said Empower CEO Grant Callen. "Forest has worked alongside five Mississippi governors and hundreds of lawmakers. He's had a hand in writing countless key pieces of legislation that have created opportunity and moved this state forward, all while operating in a way that builds bridges. He will be a tremendous asset to our team."
Thigpen has nearly three decades of experience and is one of the most trusted names at the State Capitol. He started Mississippi Center for Public Policy in 1993 and served as President until 2017. Most recently, he has worked for Americans for Prosperity and Americans for Prosperity Foundation in Mississippi.
Thigpen joins a team that has expanded in the last two years to include Empower President Russ Latino, Empower Vice President of Marketing & Communications Brett Kittredge and a bevy of nationally-recognized Contributing Fellows. His addition will allow Empower to continue expanding its scope, reach and influence, both at the Capitol and across Mississippi's communities.