The Vizaline story shows roadblocks we put up to entrepreneurship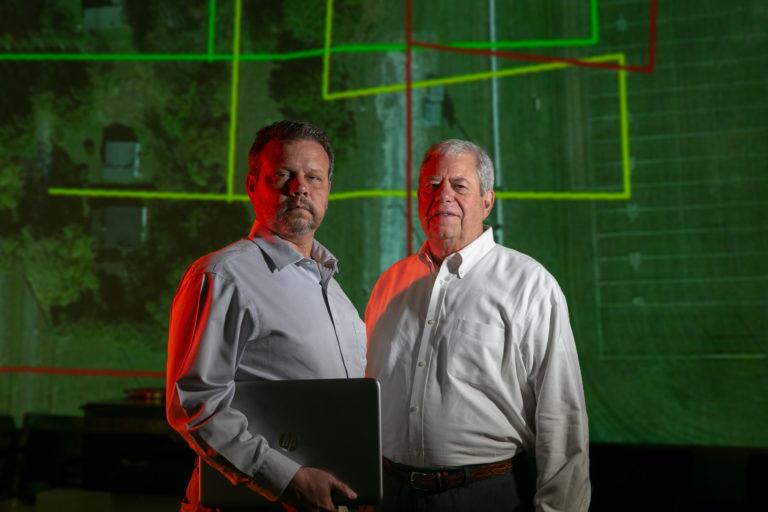 Vizaline, a technology start-up company based out of Madison, is free to legally operate in the state after a victory in their legal battle against the state.
Vizaline uses public data to draw lines on satellite photos showing property boundaries, similar to Google maps or Zillow. This is then used by banks to better understand properties they are financing. For smaller banks, this is a cost-effective and user-friendly option.
Nobody was being hurt or deceived. But that didn't stop the Mississippi Board of Licensure for Professional Engineers and Surveyors from intervening.
They sued Vizaline "for unlicensed surveying." With help from Institute for Justice, Vizaline followed by suing the Board for violating their First Amendment rights, because using existing information to create new information is protected speech. The 5th U.S. Circuit Court of Appeals agreed, saying licensing boards are not exempt from First Amendment protections.
The parties entered into a consent agreement which recognizes that what Vizaline does is not the practice of surveying and that they are free to continuing working and providing their services for consumers.
This is good news for Vizaline, but this should be viewed through a larger lens. Too often, we make it difficult to either work or start a business in Mississippi. And this isn't just one industry or one particular board.
According to research from IJ, Mississippi is the 19th most broadly and onerously licensed state in the nation. That means Mississippi licenses more lower-income occupations than the average. Of the 102 occupations reviewed, 66 are licensed. For comparison, Wyoming licenses the least occupations reviewed at just 26.
In Mississippi, the average person will pay $330 in fees while losing 160 calendar days before collecting their first paycheck.
Who does this include?
If you would like to be an auctioneer, or just run an auction at a storage facility you own, you must have a license, which requires a diploma from an auction school. If you would like to shampoo hair, something most of us do every day of our life, you need to go to school for 1,500 hours – about a year. Skin care specialists and makeup artists "only" need 600 hours, but we begin to see what licensing really is.
It's not a matter of life and death. It's an attempt by industry incumbents, those who work in the profession requiring a license, whether that is cosmetologists or engineers, to limit the number of people who can work in their field. This naturally reduces competition. Another report from IJ found that Mississippi has lost an estimated 13,000 jobs because of licensing.
For a state that traditionally has the among the highest unemployment rates in the country, these are very real numbers.
But there are areas for reform we can pursue as outlined in Unleash Mississippi.
We should implement a pilot red tape reduction program focused on removing regulations that stifle job growth and entrepreneurship.
We should make it easier for those with an occupational license to cross state lines by providing universal recognition of licenses issued in other states. Beyond that, we should review all licenses in Mississippi and ensure we are using the least restrictive measure necessary to regulate an industry. This may mean moving away from government licensing and relying on certification or registration.
The Occupational Licensing Review Commission should use their ability to look back on current regulations, and then identify and potentially eliminate regulations.
Let's just hope that future stories about work in Mississippi are focused on entrepreneurs creating businesses, not some government entity trying to shut them down.