The Stricklins: We Should Be Able to Use Our Tax Dollars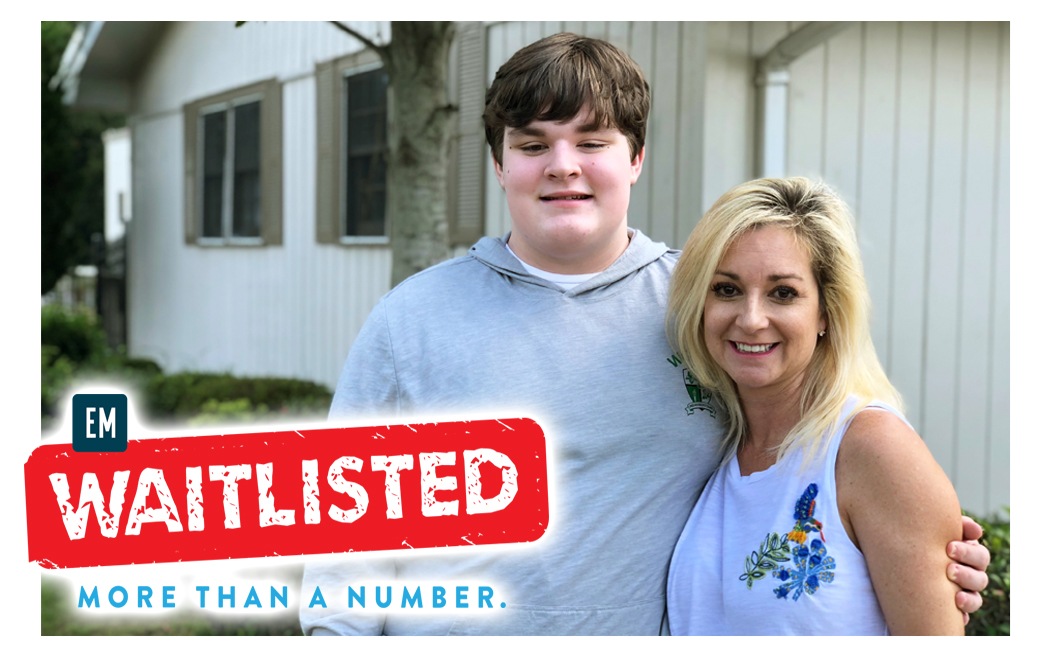 A parent seeking the best educational choice for their child will go to great lengths. That was the case for JoAnna Stricklin when it came to her son Jackson.
In fact, those lengths were demonstrated when JoAnna and her husband Charles moved across several states to ensure that their autistic son received the best education possible.
"When Jackson was 18 months old, we knew something was going on," said JoAnna. "He wasn't walking or talking. I took him to hearing specialists, therapists, speech therapy – everything I could find."
Eventually Jackson began to walk on his own, but by the age of three he wasn't developing like his parents thought he should.
"We put him through every test there is," said JoAnna. "I thought he was just late, but as time passed he wasn't developing. As a mother I knew something was going on, but we could never find anything. I kept him in speech and put him in Mother's Morning Out, but he didn't socialize well. He was frustrated all the time."
When the time came for Jackson to go to school, things did not improve. Living in Rankin County at the time, the Stricklins enrolled their son in a district school. He had been diagnosed with ADHD as he began first grade.
"His writing was all over the place," said JoAnna. "We knew something was going on, so I took him to Mississippi College and had him tested."
Jackson was diagnosed with dyslexia.
"The teachers were very nice and helpful," said Joanna. "They were all for everything I could do to help Jackson, but the school system was not. They did not want to spend any money on Jackson that they did not have to. They would rather me put him in private therapy."
Jackson struggled in school. His words were not fluent, and he had problems with speech, letters, and sounds.
"His teachers felt like his speech was holding him back in school because he couldn't keep up with the reading," said JoAnna. "The district had a speech program, and we put him in that."
But JoAnna saw little improvement.
"Jackson had a teacher who had an autistic child," she said. "She sat me down and said, 'I know you're going to fight for him so let me tell you what I think is going on.' His teacher is the one who got him into a test for autism."
Jackson was diagnosed with severe autism at the time.
"It scared me to death," said JoAnna, "because I knew nothing about autism. I began digging into it and his teacher helped us find programs for him. She also told us that while he was diagnosed as 'severe' it could have been issues he was having on the day of testing."
During that time Charles took a new job and the family moved to Louisiana. Jackson was in the fourth grade and began a new school.
"The special education teacher there took him and was an angel," said JoAnna. "She didn't have many children in her program, so she spent a lot of time with Jackson."
Jackson advanced through the fourth and fifth grades. One afternoon JoAnna received a call from her sister who lived in Tampa, Florida.
"She said, 'You know there is a school here (Pepin Academy) that is very specifically for children with autism.' You had to qualify and then be put into a lottery to get a spot in the school," JoAnna said. "We did all the interviews and went through the process, and I told my husband that if we got accepted we were going."
The Pepin Academies in Tampa were established in 1999. The public charter schools serve students with specific learning disabilities in grades 3-12. They also offer a transitional, job training program for students 18-22 years old. They believe in an environment that focuses on improving the academic and social success of students.
JoAnna noted that Pepin began as a small school in Tampa and has now grown to serve over 1,000 students across several campuses.
Nearing the end of his fifth grade year, JoAnna received a call saying Jackson had been accepted into the Pepin Academy. The family picked up and moved to Tampa for Jackson's education. He began sixth grade at Pepin Academy and there he flourished.
"It was a great school for Jackson," said JoAnna. "The teachers were very good and knew exactly what they were doing. The classrooms were small with no more than 10 kids in a class. Jackson did very well there. They really helped him flourish. He had very specific classes for life skills. They thought about the fact that these kids were going need help in life."
While Jackson was doing well at Pepin, JoAnna received a phone call from a friend back home in Jackson.
"She said, 'You know New Summit School has a Spectrum Academy,'" JoAnna said. "I began researching. My husband really wanted to come home. We have family here in Jackson, and he asked if he found a job if I would be willing to move. I told him that if Jackson could get into New Summit we could move home, and that's what happened. He knew that the school was a requirement for coming home."
The Stricklins moved to Jackson in June and Jackson began his first year at New Summit in August of this year.
"They are great to work with," said JoAnna. "There are lots of children in Jackson's class like him. He's accepted in the classroom."
JoAnna said Jackson is more social. Although she attributes much of that to his time at Pepin, she believes New Summit is a good fit for him.
While the Stricklins are able to pay for their son's schooling, JoAnna noted that the Education Scholarship Account (ESA) offered by the state of Mississippi would be beneficial.
ESAs give parents the opportunity to direct their state education tax dollars to the private school of their choice and can also be used for tutoring, therapy, textbooks, transportation, and other education-related expenses. The Legislature authorized 500 seats in the first year of the Special Needs ESA program (2015) and an additional 500 new seats each year. However, the number of seats has never reached 500: only 428 are available for the 2018-2019 school year. Jackson and his family are one of over 200 families on a wait list to receive one of the ESAs which are handed out by the Mississippi Department of Education in a lottery twice a year as long as scholarships are available.
"I don't really know enough about the system," said JoAnna. "I called MDE (Mississippi Department of Education) and talked to a lady about the lottery. She didn't give much information, but I did receive a letter saying I was on the list, so I guess that's something at least. She never told me we would get a letter. She didn't have much information about the lottery either. They weren't very helpful through the process."
The ESA is valued at $6,594 this school year.
"That is a chunk of money," said JoAnna. "I see parents in Jackson's school who struggle to write a tuition check. The program should be opened up so that anyone who is eligible can use it."
The Stricklins would like to be able to use their own tax dollars on Jackson's education, although they are in a better position to pay for private school now that Jackson, the youngest of seven children, is the only one at home.
"It would be great to apply that money towards his education," said JoAnna, "but there are so many more parents who need the scholarship worse than we do. I can't imagine some of the situations these parents find themselves in having to pay for all the therapies their children need. Insurance doesn't cover everything, and they are having to come up with thousands of dollars for therapy that most people don't even think about, and those children would never be able to go to public school. It's very important that they have this program to help those families. It would feel almost unfair if we got an ESA. Jackson qualifies for an ESA, and we should be able to spend our tax dollars in the best place for his education but if they aren't going to open this up to everyone, then there are many families who need the scholarships more."
JoAnna said she is thankful to have an option like New Summit available to Jackson.
"It's a great place for him to be," she said, "and, yes, we'd like to receive an ESA. It would make life easier. But there are a lot of people out there sacrificing even more for their child's education. There's got to be a better way to handle the ESAs."