The 2019 Criminal Justice Reform Bill: What's in It?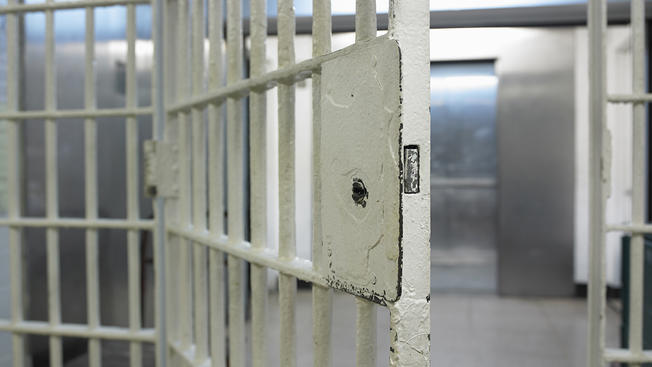 The legislature passed a criminal justice reform bill this session. Here's what's in it and why it's important.
Before adjourning to end their 2019 legislative session, the Mississippi legislature approved HB 1352, the Criminal Justice Reform Act. This bill, authored by Rep. Jason White, focuses on barriers that make it harder for people leaving our prison system to find work. The bipartisan measure was supported by Governor Phil Bryant, Lt. Governor Tate Reeves, and Speaker Philip Gunn as a way to help more Mississippians find work.
The final version of HB 1352 includes 43 sections and is 97 pages long. Here's a quick overview of what the bill does and why it's important.
Intervention Courts
Drug courts are not a new idea – they've been operating in Mississippi for over 20 years now. Drug courts work as an alternative to imprisonment for people with addiction issues who are facing criminal charges. They allow individuals to receive treatment for their addiction issues while they're working in the community. Drug courts have proven successful at reducing crime and incarceration.
HB 1352 expands the concept of drug courts in Mississippi to include mental health courts, veterans courts, and other type of "intervention courts." These programs can help people with mental health issues receive treatment, or connect veterans with specialized care. The goal is the same – provide an individualized intervention that addresses the root issue that led someone to commit a crime while helping them find a job.
To accomplish this, the bill makes the following changes:
Reclassifies drug courts as "intervention courts" to allow for mental health, veterans, and other types of intervention courts at the local level
Updates the intervention court advisory committee to include guidance from other professional fields, like mental health
Allows judges to waive intervention court participation fees for participants that are not able to pay
Allows intervention courts to use medication-assisted treatments for people with opioid use disorder
Requires that all eligible participants can apply for intervention courts
Why it's important: Drug courts have been successful in Mississippi, but they are limited. Too many people are sitting in jails across the state because they have mental health issues that are not being treated. The changes in HB 1352 will allow intervention courts to provide services to more people, connect them with meaningful work, and reduce the burden of costly incarceration on taxpayers.
Driver's Licenses
Currently, Mississippians can lose their driver's licenses for low-level drug offenses, even if it was completely unrelated to driving. This requirement was instituted by all states in the 1990s, but since many states have ended the practice because it can be counterproductive. In a rural state like Mississippi, not having a driver's license can make it nearly impossible to legally get to work.
HB 1352 ends driver's license suspensions for drug offenses that are unrelated to driving. It also prevents license suspensions for non-payment of fees or fines.
Why it's important: The ability to drive is essential for individuals looking for a job. By ensuring that people don't lose their licenses unless it's necessary, more people can continue to drive to work and support their families.
Expungement
Mississippi currently has an expungement law, which allows people with a criminal conviction in their past to apply to have the record "expunged." The process has many requirements. An individual is only eligible five years after the completion of their prison sentence, as well as all parole and probation requirements. Currently, only six offenses are eligible to be expunged.
HB 1352 expands expungement eligibility by allowing more people to apply. Violent offenses and sex offenses are excluded, along with a few other offenses like embezzlement. The changes in the bill still require the approval of a judge to expunge the record. An individual is only eligible for one expungement, although it can apply to several offenses if an individual has multiple offenses tied to one event.
Why it's important: Even after someone has completed their sentence, the stigma of a felony record can make it difficult to find a job. Many people are excluded from working in various fields just because they have an offense in their past, regardless of the nature of the offense or the time that has elapsed. Expanding expungement will help people who've been law-abiding citizens clean up their records to find a better job or enter the field of their choice.
Other Changes
The bill also makes a few other tweaks.
HB 1352 will:
Allow for people charged with misdemeanors to await trial at home. The intent of this provision is to ensure that people aren't sitting in jail before trial simply because they can't afford to pay bail. The provision in the bill is discretionary, though, so it might be implemented differently in courts across the state.
Close a loophole that prevented people with drug convictions from receiving workforce training and nutrition assistance. Mississippi was one of only three states that had not made this change, which punished people with nonviolent convictions more harshly than those convicted of crimes of violence.
Allow people released on parole or probation extra time to find a job before they must start paying supervision fees. Currently, individuals have to make their first payment within 30 days. The bill extends that to 60 days to allow people more time to find a job before they must start making supervision payments.
What's Next
HB 1352 is an important bill that will remove barriers to success for thousands of Mississippians. These changes will help more people find a job or find a better job. But there's still more work to do. Mississippi still has the third highest incarceration rate in the world. More Mississippians are behind bars and excluded from the workforce than almost anywhere else in the country
The changes in this bill are a step in the right direction, but we must discuss sentencing reforms that will safely reduce Mississippi's costly incarceration rate. Many of the changes in the bill exclude low-income Mississippians who are working to escape the cycle of poverty and incarceration.
As the legislature continues to pursue these reforms, Empower Mississippi is committed to supporting this important work to ensure that all Mississippians have the opportunity to pursue meaningful work to support themselves and their families.