Teacher pay front of mind for legislature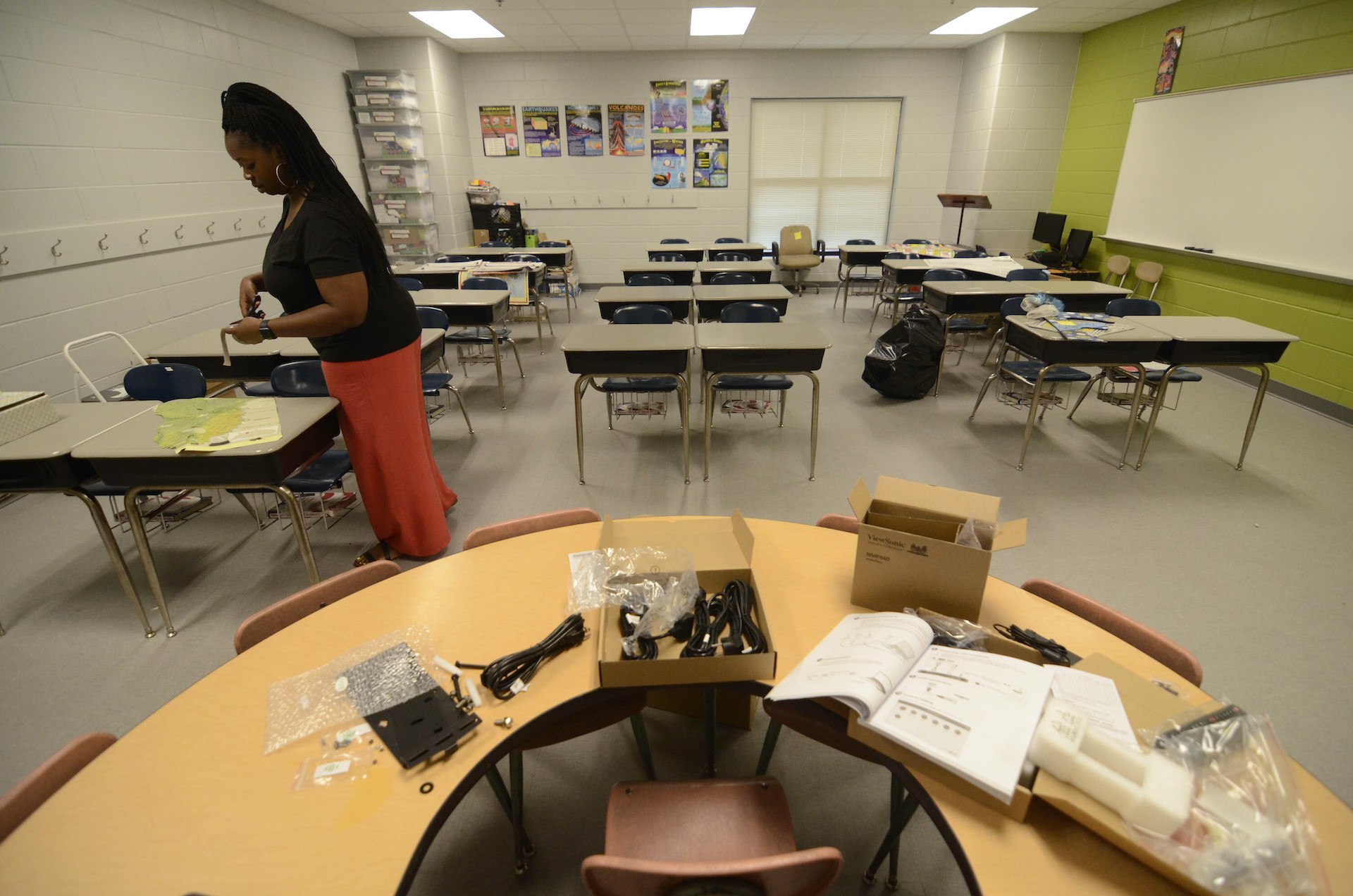 For a number of years, teacher pay has been at the forefront of education conversations in Mississippi. Both the Governor's office and legislative leadership have worked to provide a series of raises while indicating a commitment to address the teacher compensation structure comprehensively.
Roughly a week into session and two plans have emerged to do just that. On Monday, Lt. Governor Delbert Hosemann and Senate Education Chair Dennis DeBar announced a plan to increase teacher pay over the next two years by an average of $4,700. Yesterday, the House of Representatives both filed and passed out of the Appropriations Committee a plan to restructure teachers' compensation.
Under the current pay system for teachers, there are four classes of certifications that impact both starting salaries and annual increases in salary, with annual increases starting after a teacher has accrued three years of experience in the classroom.
| Teaching Certification | Starting Salary | Annual Pay Increase After Yr 3 |
| --- | --- | --- |
| Class A (Bachelor's) | $37,000 | $495* |
| Class AA (Master's) | $39,280 | $660 |
| Class AAA (Specialist) | $40,444 | $727 |
| Class AAAA (Doctorate) | $41,608 | $794 |
*Under the current pay scale, a Class A teacher receives $385 in the first year after year three and then $495 a year every year after. For all four classes, there is currently a larger, one-time step up in year twenty-five of roughly $2500.
The plan announced by the Senate would increase the average teacher salary by a reported $4,700 over the next two years. The plan would also eliminate the three-year experience requirement before annual increases kick in, adjust the annual increases, and provide larger increases every fifth year.
House Bill 530, which was introduced by House Education Committee Chairman Richard Bennett, would immediately increase the starting salary of a teacher with a Bachelor's Degree (Class A) from $37,000 to $43,000, a six thousand dollar bump. It would immediately increase the starting salaries for Class AA-AAAA teachers by $4,000.
House Bill 530 maintains the current structure when it comes to when annual salary increases begin, after the third year of experience. In exchange for the substantial bump in starting salaries, the bill has smaller incremental increases in year 1-10 than under the current structure, but by year 11, the annual increases return to where they currently sit. The chart below shows a comparison of the current pay scale by teacher certification class at various points in time to what the pay scale would look like under the House proposal:
Class
Current
Starting
Proposed
Starting
Current
Yr 4
Proposed
Yr 4
Current
Yr 11
Proposed
Yr 11
Current
Yr 21
Proposed
Yr 21
A
$37,000
$43,000
$37,385
$43,135
$40,850
$44,850
$45,800
$49,800
AA
$39,280
$44,280
$39,940
$44,690
$44,560
$48,560
$51,160
$55,160
AAA
$40,444
$44,944
$41,171
$45,421
$46,260
$50,260
$53,530
$57,530
AAAA
$41,608
$45,608
$42,402
$46,402
$47,960
$51,960
$55,900
$59,900
Essentially, for all four classes of teacher certification, the annual salary would eventually work out to $4,000 above the current scale. While more information is needed to run similar calculations for the Senate plan, it appears from the information available that both plans would raise Mississippi teaching salaries above the regional average. Notably, these calculations do not factor in supplemental pay that local districts in Mississippi offer to teachers.