Support Betsy DeVos For Secretary Of Education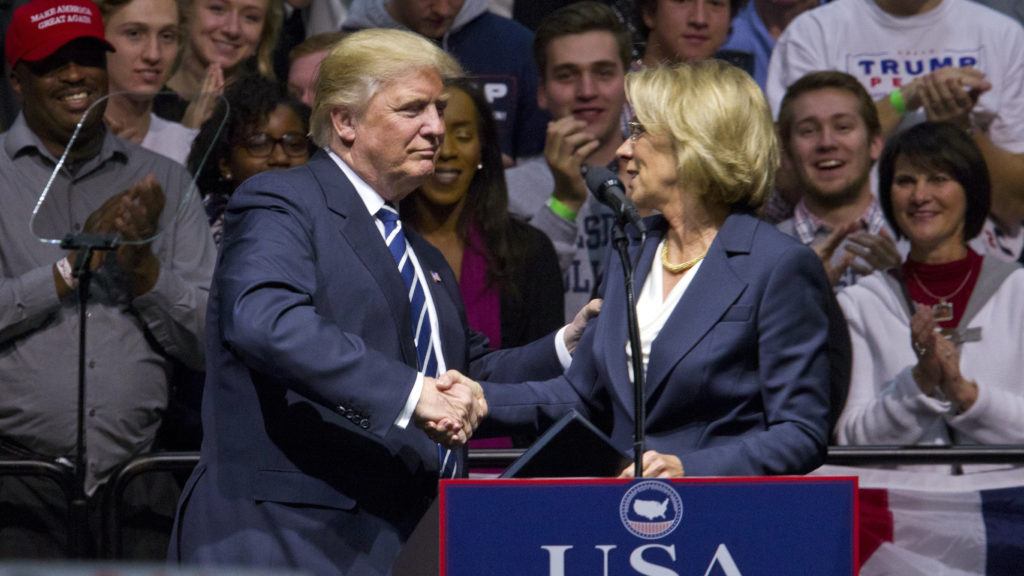 As education reformers and school choice supporters, we now have an unprecedented opportunity to express support for one of our own to become the U.S. Secretary of Education.
For nearly 30 years, Betsy DeVos has demonstrated courageous leadership to bring hope and opportunity to America's children. She will be a Secretary of Education who puts the interests of America's children above the interests of an entrenched education bureaucracy that protects the status quo.
Our country today has a K-12 system in which fewer than 45% of 4th graders are proficient in reading and mathematics. We have far too many children leaving high school unprepared for post-secondary education and whose families pay $1.3 billion annually for remedial education. We have a higher education system where costs have escalated for students and only 60% are completing their degrees. This is, very simply, unacceptable.
America needs a transformative Secretary of Education in a time in which transformational change is necessary to ensure our children can compete and be successful in a 21st Century global economy.
When teachers' unions blocked commonsense reform, Betsy rolled up her sleeves and got to work. Since the mid-1990s, Betsy has helped lead a national movement to help families trapped in systematically underperforming schools. When politicians said "no," Betsy fought successfully to bring hope and opportunity to children and to empower parents seeking higher-quality educational options for their families.
Betsy's confirmation hearing before the U.S. Senate is Tuesday, January 17 and our Senators need to hear from you!
Please call Senator Thad Cochran at 202-224-5054 or email him here; and call Senator Roger Wicker at 202-224-6253 or email him – and urge them to support Betsy DeVos for U.S. Secretary of Education.
To stay connected with what is happening in Jackson and up to date with the school choice and education reform movement in Mississippi, Join The Movement today.