Serving their local communities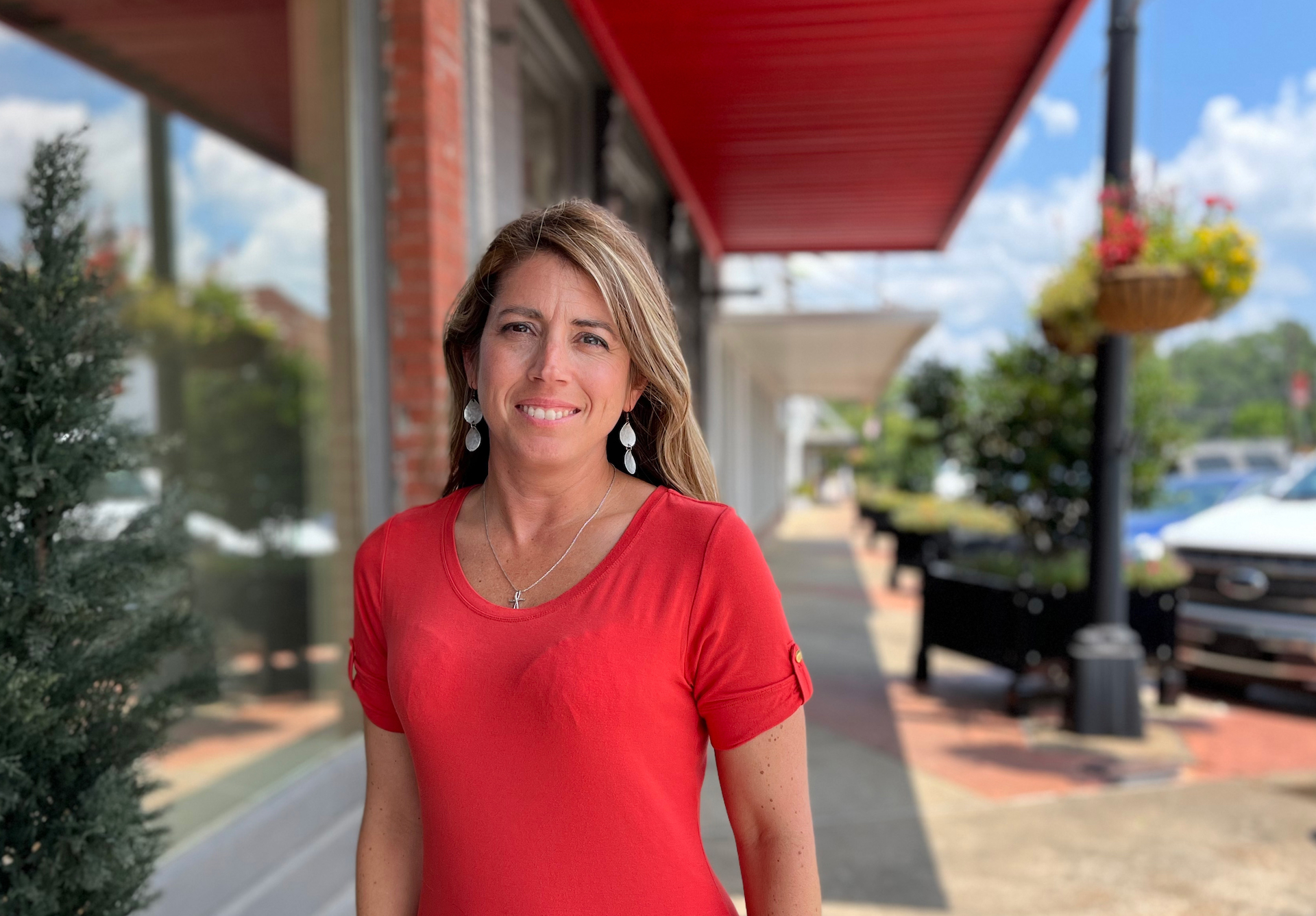 In the small town of Louisville at a table in the local restaurant, Cameron Whitehead knew nearly everyone who walked through the doors at lunchtime. She's the town's nurse practitioner and treats a number of its residents.
Cameron began working as a nurse in Jackson 20 years ago, and over the years realized she was ready to be home in Louisville, treating her friends and neighbors.
"I took care of my grandparents and helped them, and that's what started nursing for me," she said. "I'm the mother hen."
Cameron always knew she wanted to go to nurse practitioner school.
"Oh, that was always in the plan for me," she said. "I always knew that's what I wanted to do."
In her early years, Cameron worked in fields varying from labor and delivery to adolescent psych to disease management to travel nursing to working at UMC.
"I worked side by side with residents," she said, "and it was an eye-opening experience. Residents, sometimes, don't have a real world view that nurses bring. Having been in nursing for so many years, you have the holistic picture. You have to keep in mind that while you may write a prescription that costs $200, if your patient is struggling to pay their bills each month, they may go without," she said. "The doctor I worked for in Madison was very compassionate. He was a good teacher and was understanding. He used to bag groceries while he was attending medical school, and you could tell the difference."
Cameron brought a medical worldview back to her hometown of Louisville when she decided to open her own clinic. Early on, things were running well with her collaborator until he decided he wanted to increase his fee.
In the State of Mississippi, nurse practitioners are required to have a collaborating physician sign off on their cases, mostly in the rear after the patients have been seen and treated.
"We had a good relationship," she said. "I had a previous relationship with him calling in cases to the ER. My whole career, I have bounced ideas off of other brains to make sure I am not having tunnel vision."
About nine months after opening the doors of her clinic, Cameron was faced with an astounding increase in her collaborating physician's fee.
"He increased the collaborative fee about 90 percent," she said. "We had discussed his fee and had open communication that we were a new clinic starting up. There was no way to pay those rates, so we had to close for a week because the collaborator wouldn't work with me on the fees."
Cameron was able to identify another physician and reopen the clinic.
"My current collaborator is very understanding and very supportive," she said. "He doesn't charge that much. I call him maybe once every quarter, and I have sent him some EKGs in the past to look over, but I have had 20 years in this industry and developed relationships. I am calling and texting colleagues and running cases past them all the time. It's an exchange of ideas. I'm very thankful for the collaborator I have now.
"The medical provider that is collaborating with a nurse practitioner may be very smart and may be very good at his or her job. However, to see what nurse practitioners are doing as a cash cow and side gig for them to make money when all I'm trying to do is help the community and make a living here with my family and friends is not right."
Nurse practitioners are professionally trained. They have experience and practice hours.
"The education varies," said Cameron, "but I'm for a two-year practice under a collaborating physician when you graduate from NP school before you practice on your own. There has to be checks and balances just like with anything else."
The checks are currently in place, but the balance is off for nurse practitioners. Veteran nurse practitioners like Cameron, who have been in the field for two decades, are still practicing under the oversight of a collaborating physician who does not enter her clinic.
"I'm in the community filling a void in healthcare. Nurse practitioners all over the state fill a huge void that is only going to get bigger. Nobody wants to move here to open a clinic. Doctors aren't beating down the door to come here, especially when they see what a family physician makes compared to other specialties. They don't want it."
Nurse practitioners focus on wellness and prevention. In communities where a nurse practitioner is practicing, they can decrease ER visits.
"I worked for a disease management program around 2006," said Cameron. "They had a contract with Mississippi Medicaid and Medicare to see patients in their homes for five top chronic diseases and to decrease ER utilization. We impacted spending so much in the State of Mississippi from doing that that it was unfathomable. For whatever reason, like anything else funded by a grant, that money ran out.
"If we don't have the right kind of healthcare and we don't have people that are positively impacting healthcare, they are going to go back to utilizing the ER more. It's going to do nothing but hurt us as a state. ER visits will go up, and we will see sicker and sicker patients when we could have affected it on the front end and prevented consequences of uncontrolled diseases."
Do you want to help Mississippi expand health care access? Sign the petition below for full practice authority for nurse practitioners.