Senate advances gas tax moratorium
As gas prices reach record levels in Mississippi, and across the nation, the Senate has advanced a six-month moratorium on the state's tax on gas purchases.
According to AAA, as of today, the national average for regular unleaded is $4.31. In Mississippi, it's $3.99. A year ago, the average price was $2.55 in Mississippi and $2.84 nationally. Over the course of a year, that represents over $1,100 in added costs for the average driver.
Average gas prices, as of March 15, 2022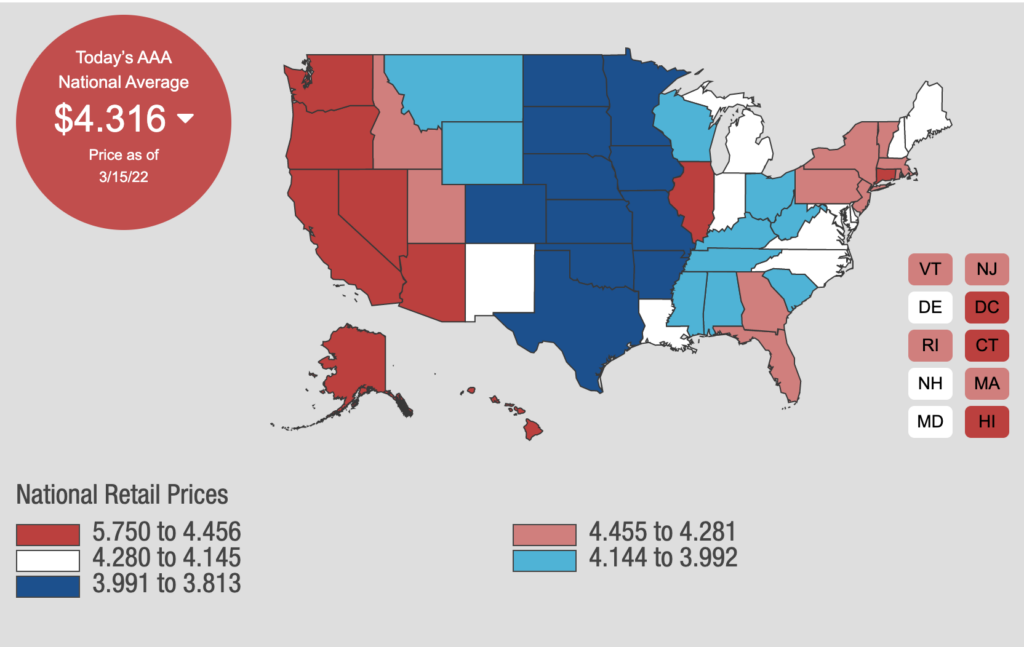 The current gas tax in Mississippi is $0.18 per gallon, one of the lower rates in the country. At today's price, that would drop the average price to $3.81 in state.
Pennsylvania, Washington, and California have the highest rates in the country, at over $0.50 per gallon. The federal gas tax is an additional $0.185 per gallon, which is not impacted by a statewide moratorium, though some in Washington have called for a moratorium on that tax, a common refrain when was grices skyrocket.
At the same time, when prices drop, calls to raise the gas tax become louder, as was the case in Mississippi over the past few years. Lawmakers resisted and motorists have saved several hundred dollars per year, something that's all the more important these days.