SB 2792: Expand the Fresh Start Act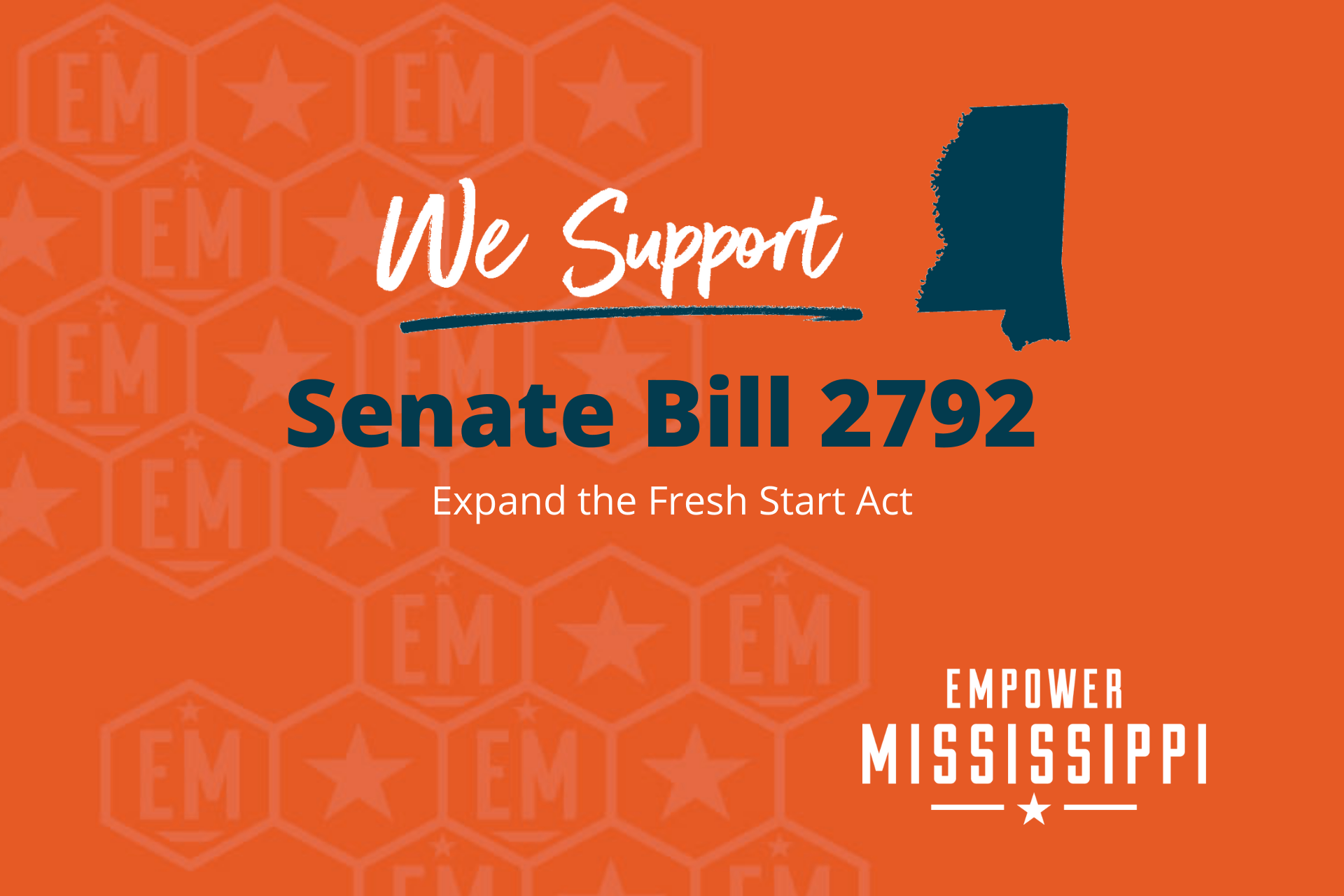 Senate Bill 2792, sponsored by Senator John Horhn, expands the provisions of the Fresh Start Act in order to make it more applicable to all Mississippians in search of joining the workforce.
In 2019, Mississippi passed the Fresh Start Act geared towards the prevention of using criminal conviction history to deny approval of occupational licenses to individuals seeking employment in certain fields. In its current state, the policy is limited in that it includes only certain occupations. The expansion would standardize the practice of removing the potential barrier of exclusion due to criminal history from most state-licensed occupations.
SB 2792 seeks to prevent licensing authorities from the use of suggestive and vague terminology (such as "good character") during the qualification process that would be detrimental to the applicant. The Fresh Start Expansion Act requires that the specific criminal history of an applicant only be considered if the conviction is directly to the field in which the license is being sought.
In its form, if you have a prior record that is not related to the job you are seeking, it cannot prevent you from receiving a license.
With the 5th lowest labor force participation rate in the country and over 100,000 Mississippians with some sort criminal history that appears on a background check, Mississippi still ranks as the 19th most broadly and onerously licensed state in the country, according to the Institute for Justice. Over 60 of these occupations are low-to-mid income professions, many of which are prime jobs for individuals re-entering the workforce after a period of incarceration.  A groundbreaking study conducted at Arizona State University found that restrictive licensing practices increase recidivism rates.
By expanding our Fresh Start Act, we can continue to build our state's workforce, support efforts to reduce recidivism, and improve public safety.
Empower Mississippi supports this legislation.
It has been referred to Labor and Judiciary, Division A. You can read the bill here.