SB 2674 & HB 1254: Regulatory relief for public school districts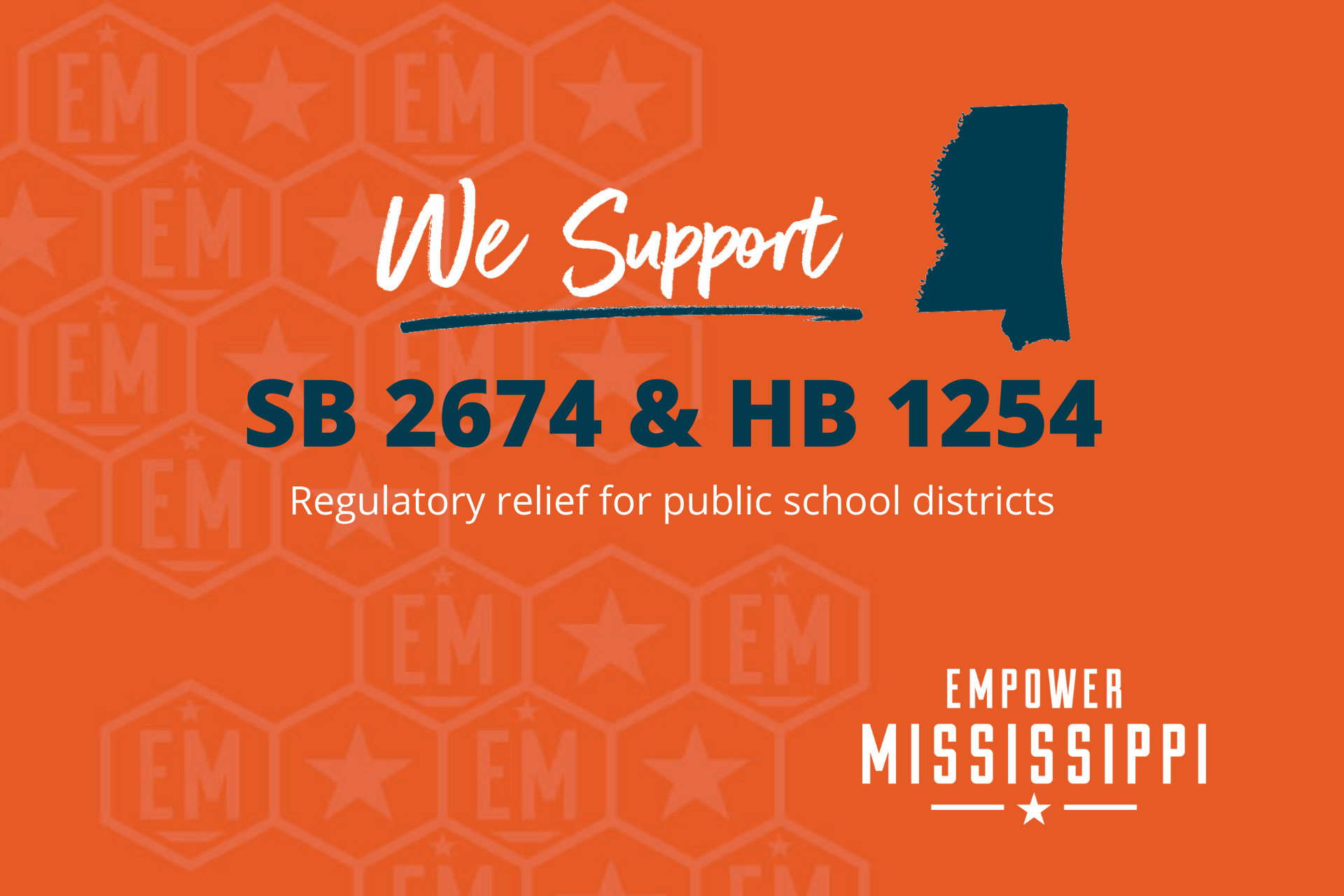 Senate Bill 2674 and House Bill 1254, sponsored by Sen. Rita Potts Parks and Rep. Nick Bain, would create a taskforce to identify barriers to innovation and effectiveness within the public school system and make recommendations for legislative and administrative action within the year.
The stated purpose of the bills is to:
Remove excessive and unnecessary regulations.
Improve avenues to innovation.
Assess the accuracy and effectiveness of the state's accountability system.
In addition to emergency COVID-19 waivers, the only two avenues to regulatory relief for school districts in Mississippi are through exemptions for A or B-rated districts and the District of Innovation program. These bills would require the taskforce to scrutinize current waivers and exemptions to determine whether they should be reserved for a specific time or certain districts or whether they should be widely available. They would also require the taskforce to consider how to improve participation in the District of Innovation program.
The District of Innovation program currently gives ten school districts waivers to implement innovative programs. In recent years, the program has made headlines in connection with the Corinth School District who used the program to implement the rigorous Cambridge assessments but then faced low accountability ratings because they were graded using state tests.
The taskforce would also be required to consider available federal testing flexibility and to review the statewide accountability model, which relies heavily on state testing and has been met with increasing dissatisfaction over the years.
Empower Mississippi supports these pieces of legislation.
They have been referred to Education. You can read the bills here and here.