SB 2537: Expand cottage food operators sales cap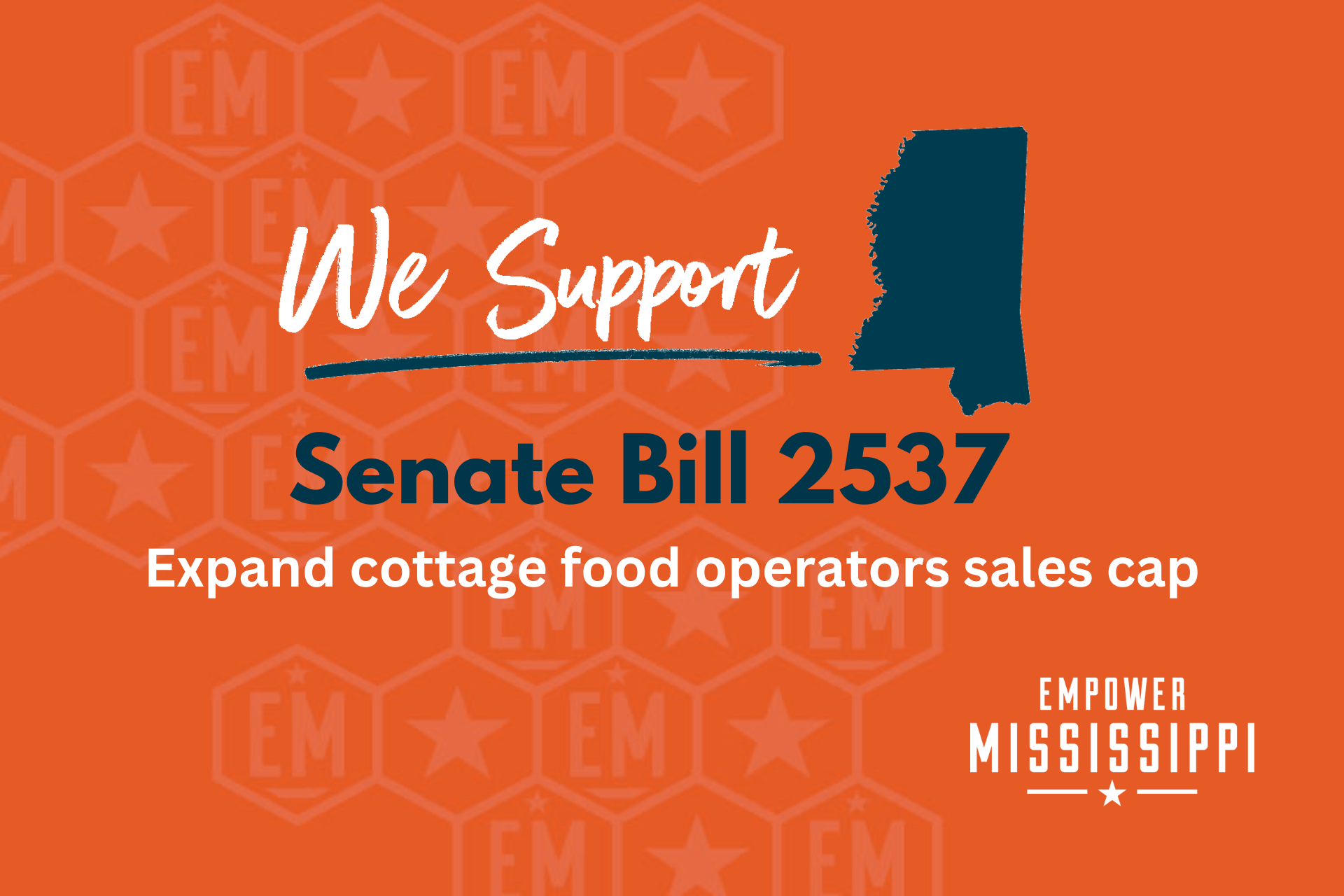 Senate Bill 2537, sponsored by Sen. Melanie Sojourner, would raise the annual sales cap for cottage food operators from $35,000 to $50,000. 
Cottage food operators can sell certain allowable non-perishable foods they make in their own kitchen without government inspections while labeling the product as such.
They face a number of limitations, such as where their products can be sold, and the current salary cap. All the cap does is limit economic activity, prohibit entrepreneurs from earning income, and limiting choices for consumers. 
✅ Empower Mississippi supports this legislation. 
The bill died in committee. You can read the bill here.