SB 2342/ SB 2343: Expand hairstyling and cosmetology freedom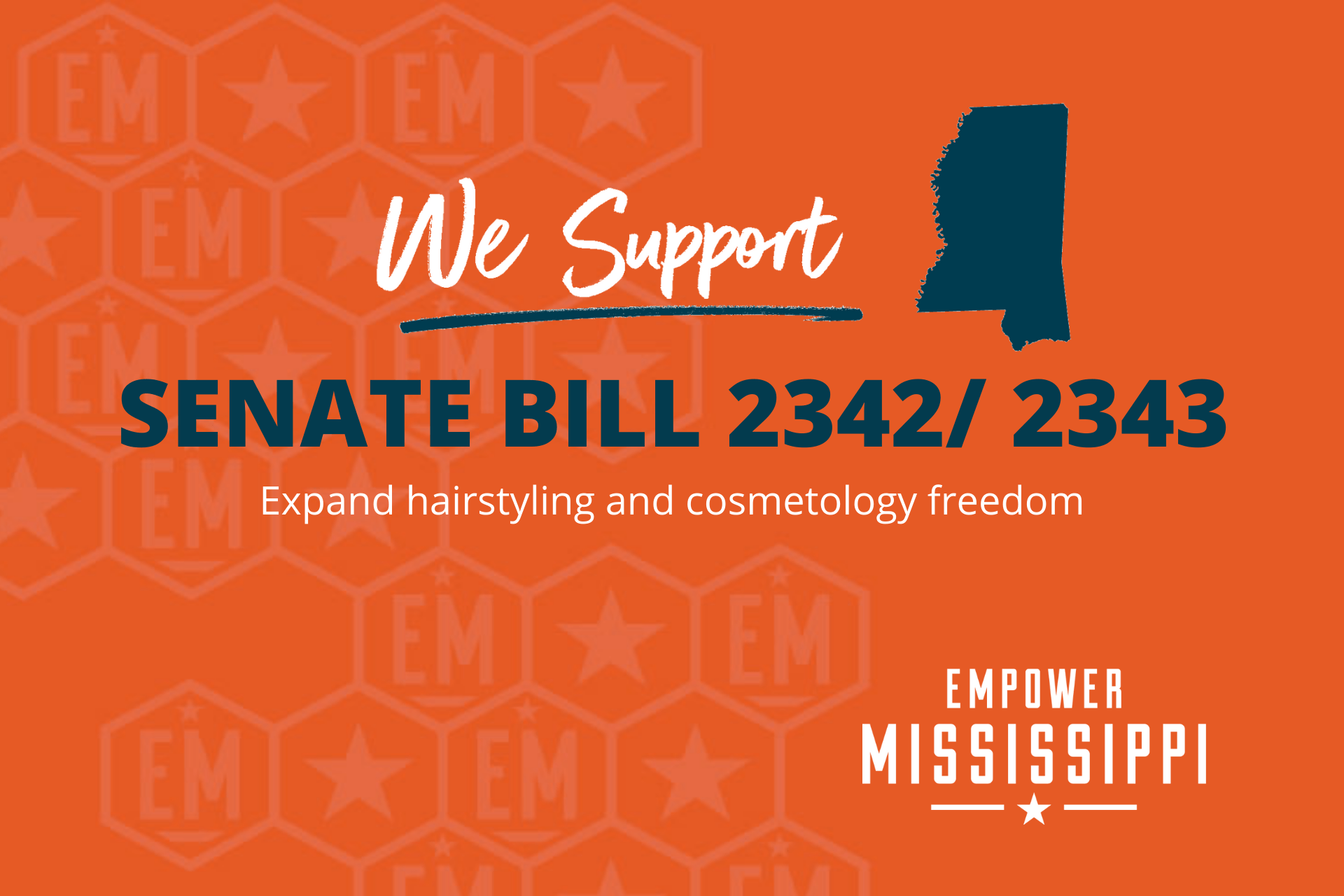 Senate Bills 2342 and 2343, both sponsored by Sen. Jeremy England, would exempt hair arranging, threading, and extending eyelashes from the state's cosmetology licensing laws.
Each of these practices are extremely safe and do not involve cutting, coloring, or chemically treating hair. Hair arranging, or hairstyling businesses, which are known as "blow dry bars" generally engage in shampooing, conditioning, drying, curling, or straightening hair. Threading is the practice of using a cotton thread to remove hair from eyebrows, upper lips, etc. And extending eyelashes is the practice of applying artificial eyelashes with glue.
Currently, Mississippi either requires an estheticians or cosmetology license for these practices, or does not explicitly permit the practice, leaving a gray area for the Board of Cosmetology to regulate.
This creates an entry barrier for workers would like to perform this work, have the skills, but do not have either time or money to complete the training, which generally is not related to the work they will be doing. By enacting these laws, the state will reduce needless barriers and see an increase in individuals working in these fields.
We have seen it with hair braiders. After the state freed hair braiders of licensing requirements, the state has seen a boom with more than 2,600 hair braiders working in the state. And during that time, there has been zero safety complaints filed against braiders.
Under the proposed law, you would have to register with the Department of Health, pay a $25 fee, and complete a "self-test" on infection control before working.
Empower Mississippi supports this legislation. 
It has been referred to Public Health and Welfare. You can read the bills here and here.