SB 2066: Free shampooers to work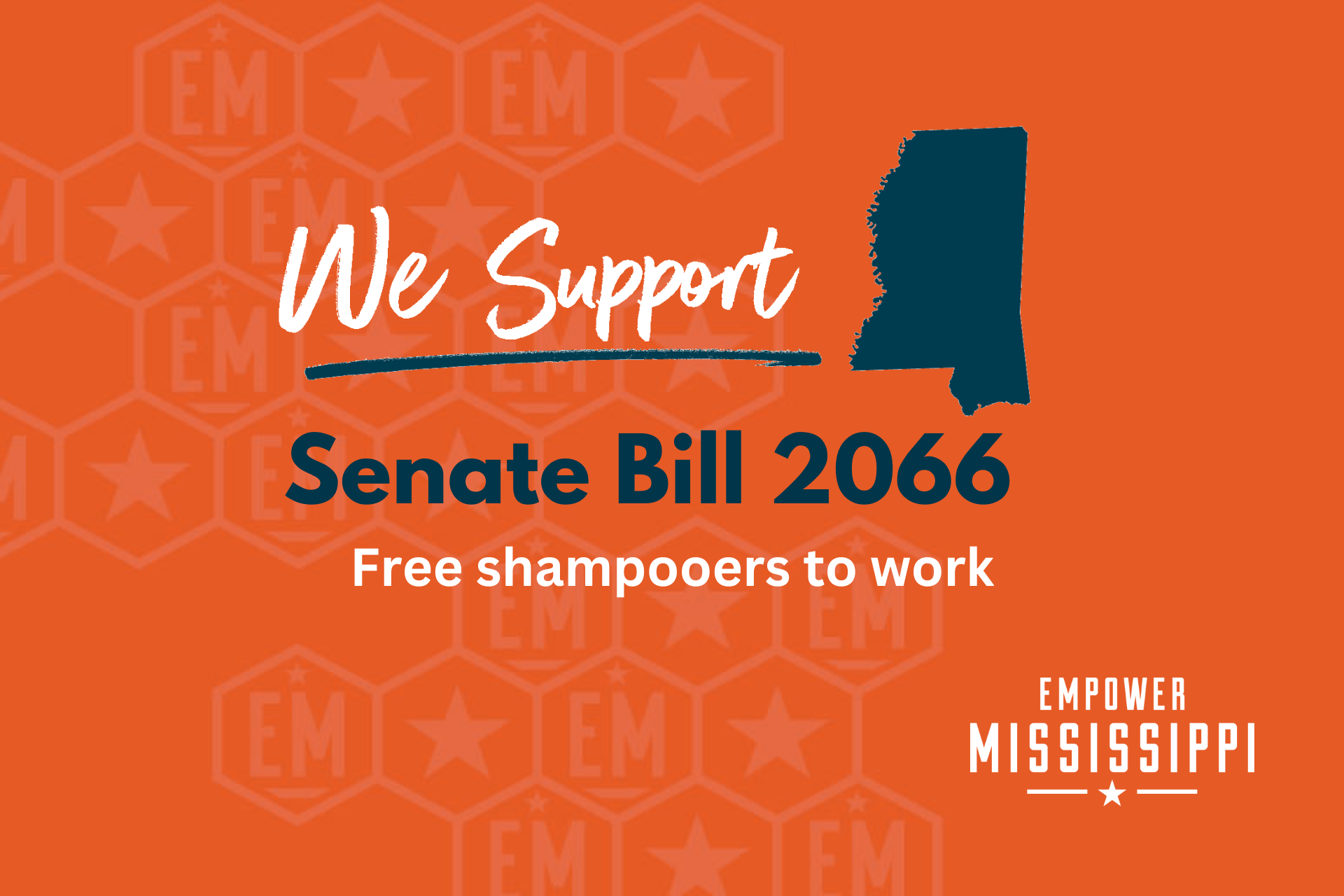 Senate Bill 2066, sponsored by Sen. Angela Hill, would allow shampooers to work without obtaining a time-consuming and irrelevant cosmetology license. 
Under the proposed legislation, you would be able to shampoo hair after completing 40 hours of training; far less than what is currently required and more in line with neighboring states. 
Shampooers shampoo and rinse consumers' hair in a beauty parlor. They perform fewer services than a cosmetologist, but work alongside them. Currently, just 7 states require a specific license to be able to work as a shampooer, and 30 more require a full cosmetology license. In 14 states, one does not need a license to be able to work as a shampooer.
Shampooers are analogous to assistants, working with cosmetologists instead of competing against them. They are able to increase the number of customers served by a cosmetologist, by performing some of the simpler tasks, freeing cosmetologists up for the tasks that require more expertise. The profession is a path to gain some experience before training to become a cosmetologist. It does not pay as well as a cosmetologist, so states that require a cosmetologist license effectively prevent anyone from becoming a shampooer.
Shampooing is a safe practice. They are limited in the chemicals they use, unlike a cosmetologist. Additionally, they are overseen by cosmetologists, who hire and manage them. The cosmetologists are responsible for ensuring beauty parlors maintain safe environments. Because cosmetologists, who are able to discern quality more easily than the public, hire shampooers, there is not the information asymmetry that exists for most licensed professions.
Mississippi has a recent history of freeing safe beauty professions from burdensome regulations. The result has been more people working. This would be the next step in that progression. 
✅ Empower Mississippi supports this legislation.
The bill died in committee. You can read the bill here.