Russ Latino joins Empower Mississippi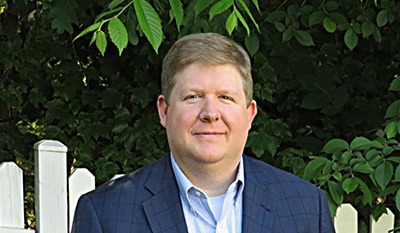 Empower Mississippi President Grant Callen announced this week that Russ Latino, a founding board member of the organization, has been named Senior Vice President.
A south Mississippi native, Latino brings a passion for Mississippi and extensive public policy and legal experience to Empower Mississippi. In this leadership role, Latino will head up the policy team and play a key role in strategy, coalition building, and advocacy.
"Russ has been a longtime friend and ally, and I'm delighted to welcome him to the Empower team," said Callen. "Over the years, Russ has demonstrated his effectiveness at building bridges and partnering with public policy leaders on both sides of the aisle, so I'm confident he will strengthen our organization and accelerate our mission."
In discussing the move, Latino said "I could not be more thrilled to be headed home, to the place and people I love, and for the chance to work with such a talented and focused group of people committed to moving Mississippi forward. I am eager to partner with community and political leaders from across the state to create an environment of opportunity for all Mississippians."
Latino practiced law for 10 years at the law firm of Wells Marble & Hurst, where he focused on business and constitutional litigation. In 2015 he left the practice of law to found the Mississippi Chapter of Americans for Prosperity.
For the last two years, Latino oversaw economic and health care initiatives nationally for Stand Together and Americans for Prosperity in Washington, D.C. His work has been published in The Wall Street Journal, USA Today, National Review, Washington Examiner and The Hill, among other publications. He's frequently appeared on nationally syndicated radio programs such as Lars Larson and served as a national spokesman with the outlets of Politico and Bloomberg.