Released after a decade, and time is quickly running out for Lori Griffin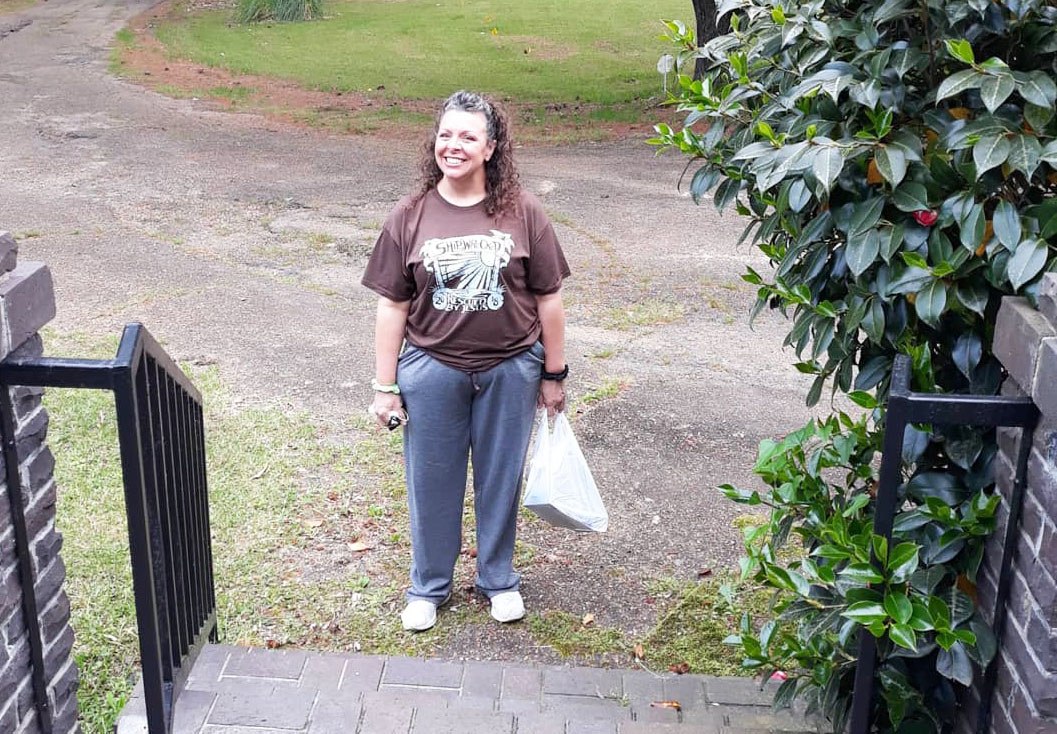 "It goes against the very essence of what you want to reform. There's no way that someone leaving prison can get a job and improve their lives if they can't get an ID."
The clock is ticking – 60 days.  With each tick, Lori Griffin is closer to the deadline for finding work she has been given by the Mississippi Department of Corrections (MDOC). 
Griffin was released from the Central Mississippi Correctional Facility in Pearl just over one week ago after being locked up for a decade. 
Lori spent the last 10 years planning for the day of her release – what she would do, where she would go – but all of that was wiped out with the onslaught of a worldwide pandemic. 
"I had a plan," Lori said.  "I had a job already lined up for after I got out.  I was ready to hit the ground running and go to work." 
Lori knew she was facing fines and restitution that must be paid to the State of Mississippi upon her release. 
"They give you 60 days to find a job and begin paying back your fines," she said.   
What she did not anticipate was a statewide shutdown due to the outbreak of Coronavirus.  Upon her release, the first thing on her list was to get a form of state identification. 
"Well, that didn't happen," she said.  "Even though I've been in the MDOC system for many years, I found out that I did not qualify for a state ID.  Because I was born outside the State of Mississippi and because I had a different last name at one point when I was married, which they call an alias, I did not qualify for a state ID." 
With no birth certificate on hand to present in order to get proper identification, Griffin contacted the State of North Carolina where she was born. 
"All I get at the vital records department is a recording," she said. "They are shut down because of the Coronavirus.  I have not been able to talk to anyone.  Because I don't have a birth certificate it puts me in the same classification as an illegal immigrant.  I have been looking for work as a field hand because you don't need an ID for that.  I have a call into a lady who owns a farm, but I haven't heard yet.  I'm desperate." 
With each passing day the ticks of the clock get louder, and the cycle seems unbreakable.
"I can request a birth certificate, but I need identification to do that.  I can't even get the $25 from MDOC that we are given for our first day of release because Western Union refuses to accept my prison ID as a form of identification." 
Quarantined and jobless, Lori's first week of release is nothing like she pictured.  She had a job working in the kitchen of a local truck stop lined up immediately after her release, but it is shut down due to the virus. 
"My plan was to go to work there and get a second job as a waitress to put back a little money for my expenses," she explained. 
Instead, Lori finds herself alone in quarantine, with no job prospects and no real human contact, at the Wendy Hatcher Transitional Home.  Pauline Rogers, founder of the Wendy Hatcher Home in Jackson, has been working diligently to help Lori get on her feet, but the extenuating circumstances have made it nearly impossible. 
"I had a breakdown in the shower this morning," Lori said.  "It's been so hard and not at all what I had planned.  I have been 100 percent devoid of human contact because of the virus.  I just want a hug." 
 A bill passed by the legislature in 2014 requires that everyone who leaves the Department of Corrections receive a state-issued ID, but it's clear that's not always happening. Without proper identification, Lori is left helpless. 
"The ID issue for people who are leaving prison needs to be rectified," she said.  "When you walk out of a state prison where you have served your years, you should walk out with state identification.  You are stepping out of a prison system that demands you find work within 60 days, but there's no way to do that if you don't have identification." 
Lori believes that issue is one of the reasons why the state's recidivism rate is holding steady. 
"It goes against the very essence of what you want to reform.  There's no way that someone leaving prison can get a job and improve their lives if they can't get an ID," she stressed.  "And I have a leg up against the average offender who is being released.  I have a college degree and should be able to find work." 
Before the legislature adjourned to slow the spread of Coronavirus, they were considering two bills aimed at addressing situations like Lori's. HB 838 allows an MDOC identification card to serve as documentation in lieu of a birth certificate or social security card, which would allow Lori to get her ID and get to work. SB 2526 takes a slightly different approach to the problem by allowing people leaving prison to receive a provisional driver's license. The legislature will have an opportunity to move these bills forward when they return to complete the 2020 session.  
For now, finding work is next to impossible for Lori, and the future looks bleak. 
"Honestly, I don't know where I stand.  Communication with the job prospects I had is zero because of the virus.  I had planned to be working two or three jobs within my first week of release, but that didn't happen.  I can't meet anyone face to face and it hurts." 
Lori has also attempted to contact the parole department, as she was instructed to do, with no luck.
"I was given a telephone number and told to call it.  I did that today and got no answer.  I left a message and have continued to call, but I don't know what to do.  I was told that if we don't report, we violate our parole and will return to prison, but I can't get anyone to answer the phone," she said.  
With the passing of each day, Lori nears her 60-day deadline and will be forced to pay hundreds of dollars in fees and fines; without work she will be unable to do so, and she will face a return to prison.
"I'm destitute," she said.  "I have nothing – no clothes, no job, nothing.  I wanted to hit the ground running, but right now I'm standing at a brick wall." 
To help Lori in the interim as she works to get on her feet, click here.