Record crowd attends Unleash Mississippi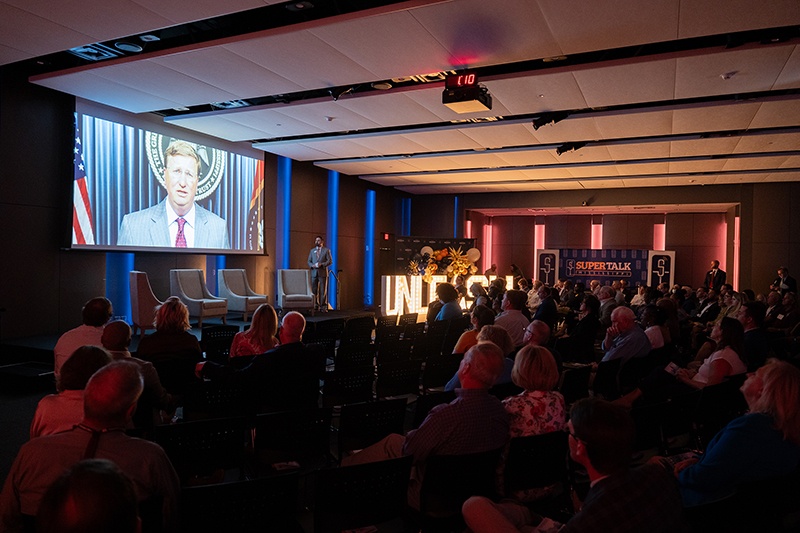 Unleash Mississippi, Empower Mississippi's third annual policy summit was a huge success! This event brings together state leaders and policy experts for a solution-centered discussion on how to tackle our biggest challenges and help all Mississippians rise.
In our education discussion we heard from EdChoice President & CEO Robert Enlow and Arkansas State Senator Breanne Davis about the power of Education Savings Accounts. Education freedom gives parents more control over their children's education and continues to gain momentum across the country.  Is Mississippi next on the list to give students more education freedom?
Following the education panel, we explored how Mississippi can capitalize on its pro-growth momentum. We heard from Jon Caldara, President of the Independence Institute in Colorado; Russ Latino, CEO of Magnolia Tribute and Jonathan Williams, Chief Economist and Executive Vice President of Policy at American Legislative Exchange Council (ALEC).
Taking the next steps in criminal justice. Former Trump White House Advisor Ja'Ron Smith and Bradley Lum, MDOC Deputy Commissioner of Workforce Development spoke about reforms that conservatives can enact to make our justice system one that promotes public safety, fosters fairness and accountability, reduces Mississippi's world-leading incarceration rate safely and sensibly, and responsibly stewards taxpayer dollars.
The highlight of the day was the conversation with author and charter school founder Ian Rowe.  Rowe is a Senior Fellow at the American Enterprise Institute and has recently released his book Agency: The Four Point Plan for ALL Children to Overcome the Victimhood Narrative and Discover Their Pathway to Power.  He sat down with Empower CEO Grant Callen to talk about education and upward mobility in our state.
Don't worry if you missed the event. Click here to watch the video.