Parents win again, this time in San Francisco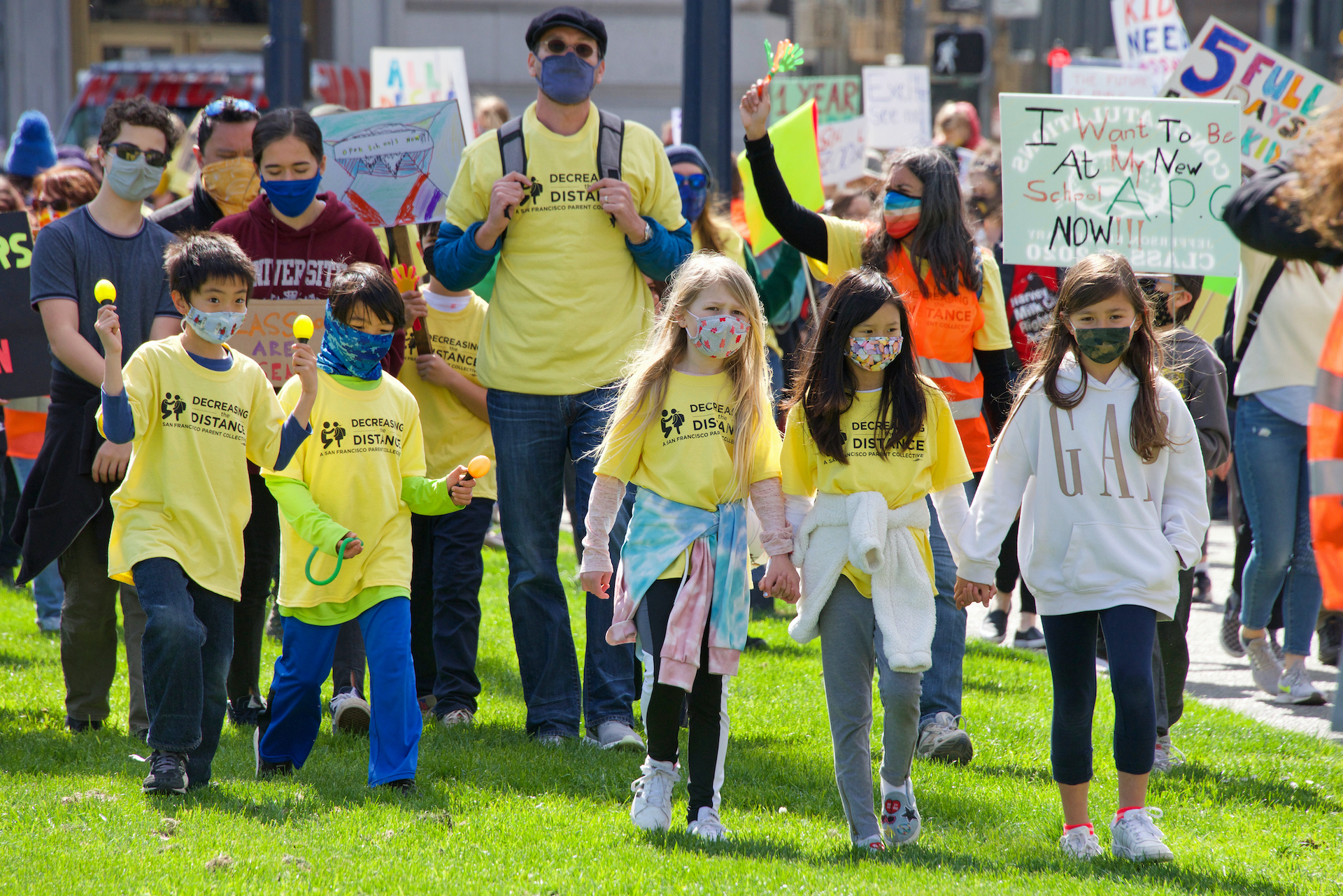 A special election in San Francisco yesterday saw three members of the school board get booted. The issue? Parental dissatisfaction over local school policies in response to COVID.
It seems like we've seen this before.
Because this isn't much different than the story in light-blue Virginia where Democratic gubernatorial nominee Terry McAuliffe infamously said parents shouldn't have an opinion in their child's education.
But at least Virginia schools had been opened. San Francisco schools, like most, closed in March 2020. Schools didn't fully reopen until August of last year. Meaning kids were out of school for well over a year in San Francisco. Charter and private schools had long ago reopened, as did public schools in neighboring districts.
Of the three Board members on the ballot, they each lost by at least 44 points.
"The voters of this City have delivered a clear message that the School Board must focus on the essentials of delivering a well-run school system above all else," Mayor London Breed, who backed the recall (including of one board member she had personally appointed), said Tuesday night in a statement. "San Francisco is a city that believes in the value of big ideas, but those ideas must be built on the foundation of a government that does the essentials well."
We could say the Board didn't do the "essentials" well if you consider being open is an essential duty of a school.
A series of steps led to Tuesday's recall. The Board initially wanted to reopen in the spring of 2021, but they could never get an agreement with the local teachers union. So the kids served by the school district continued to stay home and fall behind.
While schools were closed, the Board was busy at work…renaming 44 schools on the grounds that those names – including George Washington, Abraham Lincoln, Thomas Jefferson, John Muir, Paul Revere, and Dianne Feinstein – were insensitive, problematic, etc.
Whether you viewed that as silly or not, the only thing parents were concerned about was whether or not their child's school would reopen. The name on the school was much further down on that list of concerns, I'm sure. If every school was named after Dumbo, but opened, I imagine parents would have taken it.
Congratulations to the voters in San Francisco. We continue to believe parents are the primary stakeholder in the education of their child, and that school boards answer to the parents and the families whose taxes support them. And they should continue to fight for their children, whether they're in Virginia, San Francisco, or here in Mississippi.