Offering school choice to military families will help Mississippi families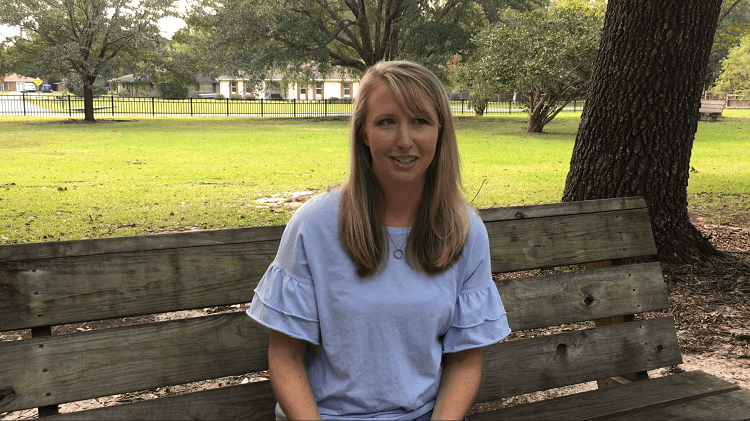 New legislation has been introduced in Congress to expand school choice options to military families.
Rep. Jim Banks (R-IN) has introduced the Education Savings Account for Military Families Act of 2018, a bill to allow children of military families to be eligible for an education savings account.
This would be similar to the ESA program for students with special needs that is active in Mississippi.
Under the proposal, funds that would have been sent to a district school on the child's behalf through the federal Impact Aid program would be directed to families to use for education-related expenses. This includes:
private school tuition
private online learning programs
private tutoring
individual classes and extracurricular activities at public schools
textbooks, curricula and other instructional materials
computer hardware
educational software and applications
higher education expenses
contributions to a college savings account
The need for educational options for military families
Surveys of military families have indicated the need for more educational options:
In a Military Times survey, more than a third said decisions about whether to remain in the military hinged in large part on dissatisfaction with the education of their children.
When askedfor a preferred school type, just a third of military families would choose public school even though more than 80 percent are currently attending a traditional public school.
More than 70 percent of military families are highly supportive of ESAs.
As Rep. Banks said, "The men and women who serve our coun­try in uni­form make sac­ri­fices daily, but the ed­u­cation of their chil­dren should not be one of them."
Tracy Craig is a military mom who knows about the sacrifices and choices military families make everyday when it comes to education.
Tracey's two oldest children began attending private school when the family lived in McComb. But with two more children not yet in school and another on the way, the Craigs knew they needed another option.
Private school would be financially impossible, and they did not feel confident in the local district school, so the Craigs moved in search of better options.
Moving in search of new options
With Kenny Craig, Tracey's husband, in the National Guard, they were able to relocate to the Coast. They were hopeful the well-regarded local schools would be able to provide their five children with the education they needed.
Unfortunately for the Craig family, a move would not be the solution to their problems.
Leona, the oldest child, is someone that Tracey says can thrive wherever she is and will make any situation work. She was doing fine. The same could not be said for Launa, their second daughter.
Early on, Tracey noticed something was not right. School was a constant battle, Launa began to receive bad grades after spending hours studying at night, and the school just brushed these things aside. They reasoned that this was fairly common, and she was still passing anyway.
But this was not okay, as far as Tracey was concerned.
Launa began to experience high levels of anxiety and she would cry herself to sleep at night.
"She's my happy-go-lucky child," Tracey said. "And when this would happen we are like, 'what happened to our girl?' She used to be the life of the party but when people would come over, she'd just go into her room."
Tracey had her tested and they learned she had dyslexia, something that was not really discussed seven years ago.
Whatever it takes
After receiving the dyslexia diagnosis, Tracey began to feel guilty as a parent. She had this instinct that something was not right but was not able to help her daughter.
"Launa couldn't learn the way they were teaching her, yet no one was listening to her, not even me," Tracey explained.
Tracey's new plan simply became 'whatever it takes.' Whatever Launa needed, she was going to do it for her daughter. This meant private tutoring, private therapy, and a lot of research in determining how to best communicate with and teach Launa.
Tracey admits homeschooling was terrifying at first.
"In public school, you use a calendar and now you are turning your back on it to do it your own way when you homeschool," Tracey said. "We had to try not to compare them to a system that didn't work for our kids. And it took a while to get comfortable, to know it was working."
That moment happened about two months in. While at ballet, Launa's teacher pulled Tracey aside to say, "I don't know what you are doing differently with this child, but whatever it is, keep doing it."
This reaffirmed everything.
For the Craigs, the ability to individualize an education for each of their children's needs has made all the difference. Each child is different: they learn differently, they excel in different areas and have different challenges. Now, if a curriculum is not working, they can try a new one. If a child hasn't mastered a subject, he or she takes it again next year. If they are learning quickly, they can move forward.
"Launa had been destroyed," Tracey said. "But she is coming back to figure out who she was and who she is supposed to be. This means more than any standardized test score."
Making choices –and sacrifices –along the way
The story of the Craig family is just the story of one military family and the choices and sacrifices they made to ensure their children receive the education they need.
There are many similar stories. Not all have such a happy ending.
By providing ESAs to military families, Congress can give something back to the men and women who have already given so much for our country.