National School Choice Week Celebration A Success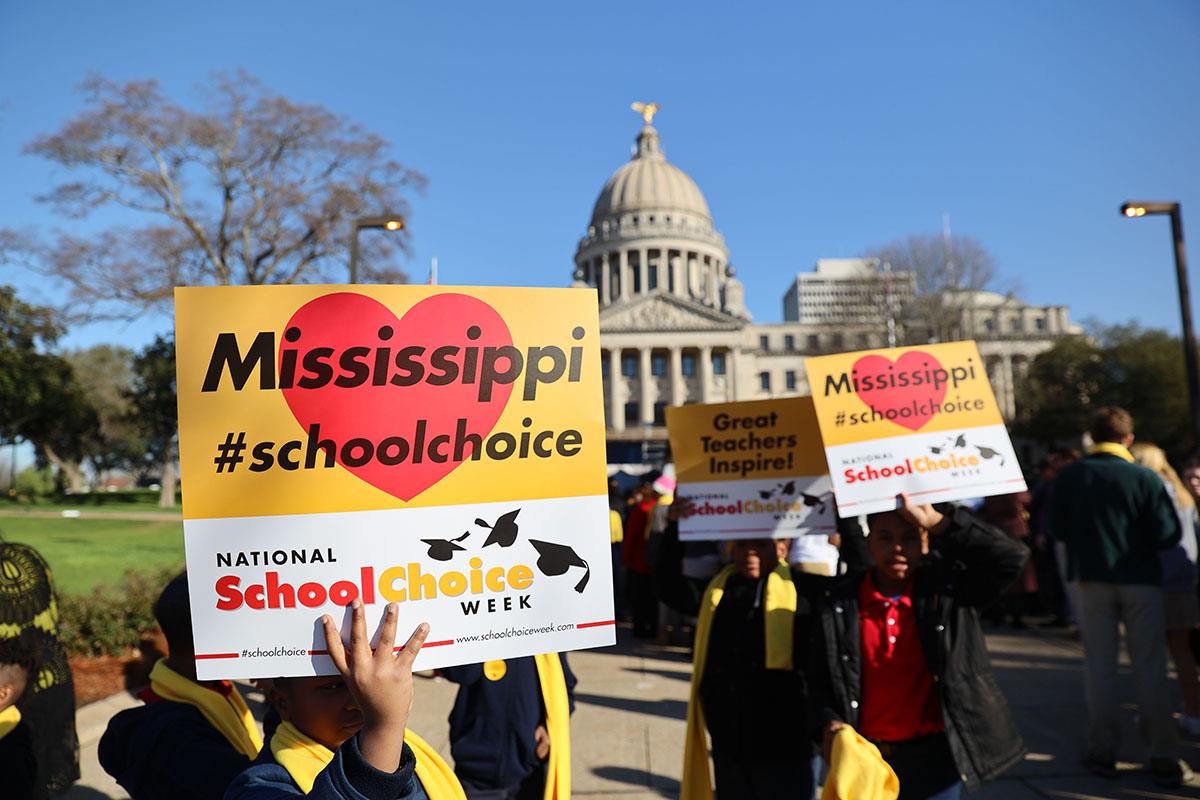 While we couldn't gather this year at the capitol for the National School Choice Week, we found ways to celebrate all across the state.  Thank you for participating in our first ever virtual school choice week!
The events of the week included a Facebook LIVE Coffee and Conversation with National School Choice Week President Andrew Campanella and Empower Mississippi CEO Grant Callen. Campanella explained why, now more than ever, choice is important for families across the country.
Governor Tate Reeves issued a proclamation declaring January 24-30, 20201, as School Choice Week in Mississippi.  In his address to kick off the weeklong celebration, he stressed that a child's zip code should not determine where they go to school.  Reeves spoke of the importance of giving parents the freedom to choose the education setting that works best for their child.
We took the opportunity during the week to take a look back at past celebrations through the years at the state capitol.
School choice was the topic across the state.  From Hattiesburg to Jackson and in print, families shared their empowering stories of choice and how it had changed the lives of their students.
Packed into the week were highlight videos from various sectors of education including public school, private school, charter school, magnet school, scholarship programs, and homeschool.
It was a fantastic week and we are looking ahead to 2022!