National Charter School Enrollment Surpasses 3 Million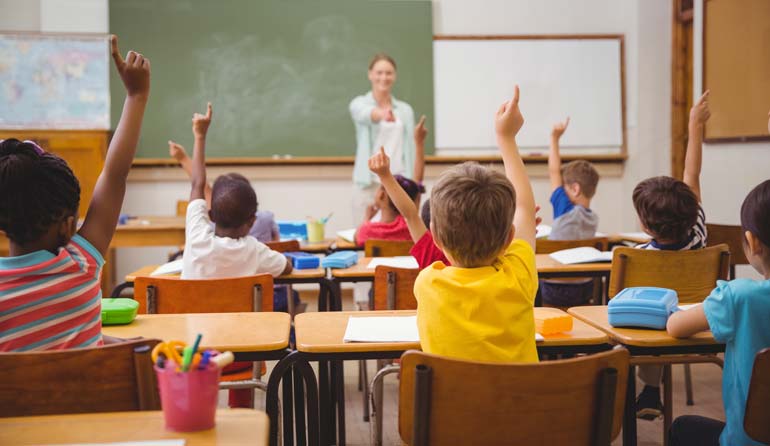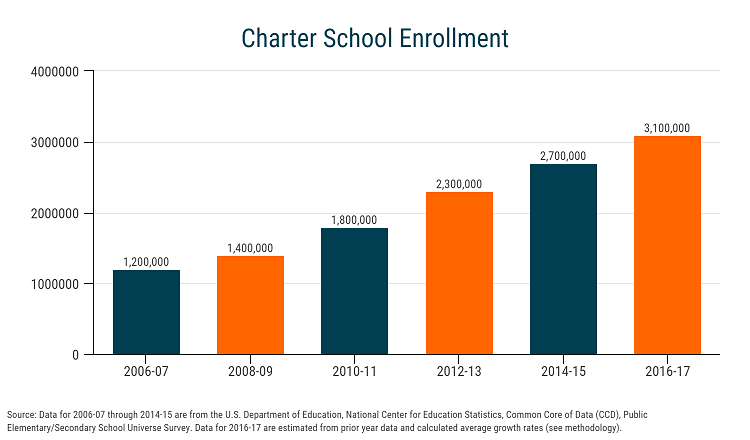 Nationwide charter school enrollment topped three million students this year.
According to the National Alliance for Public Charter Schools, an estimated 3.1 million students attend one of the more than 6,900 public charter schools during the 2016-2017 school year. This in an increase of approximately seven percent, or 200,000 students, over the past year.
Over the past decade, the number of students in charter schools have grown rapidly as more state's, including Mississippi, adopted charter school laws and new schools opened in state's that had existing laws.
Mississippi, where charter schools are in just their second year of operation, saw charter school enrollment more than double over the past year.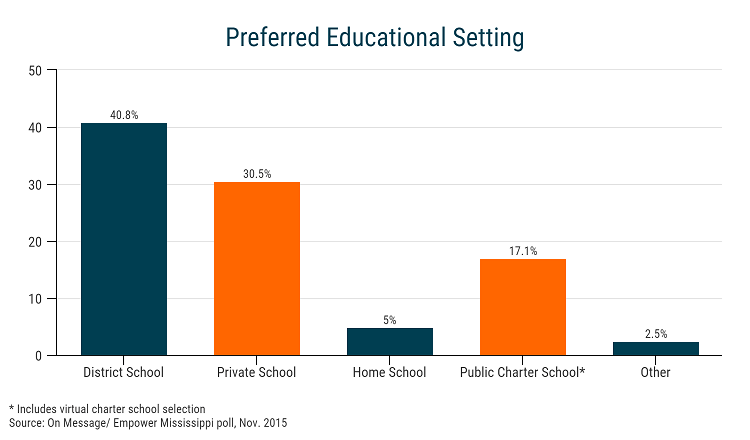 Polling has also shown that not only are charter schools popular, there is a demand from parents that is not met by available charter schools or their location. When asked of the type of school they would select for their child, more than 15 percent of Mississippians chose public charter schools and another two percent selected virtual charter schools.
We are hopeful that the supply will soon meet parental demand in Mississippi.
To stay connected with what is happening in Jackson and up to date with the school choice and education reform movement in Mississippi, Join The Movement today.